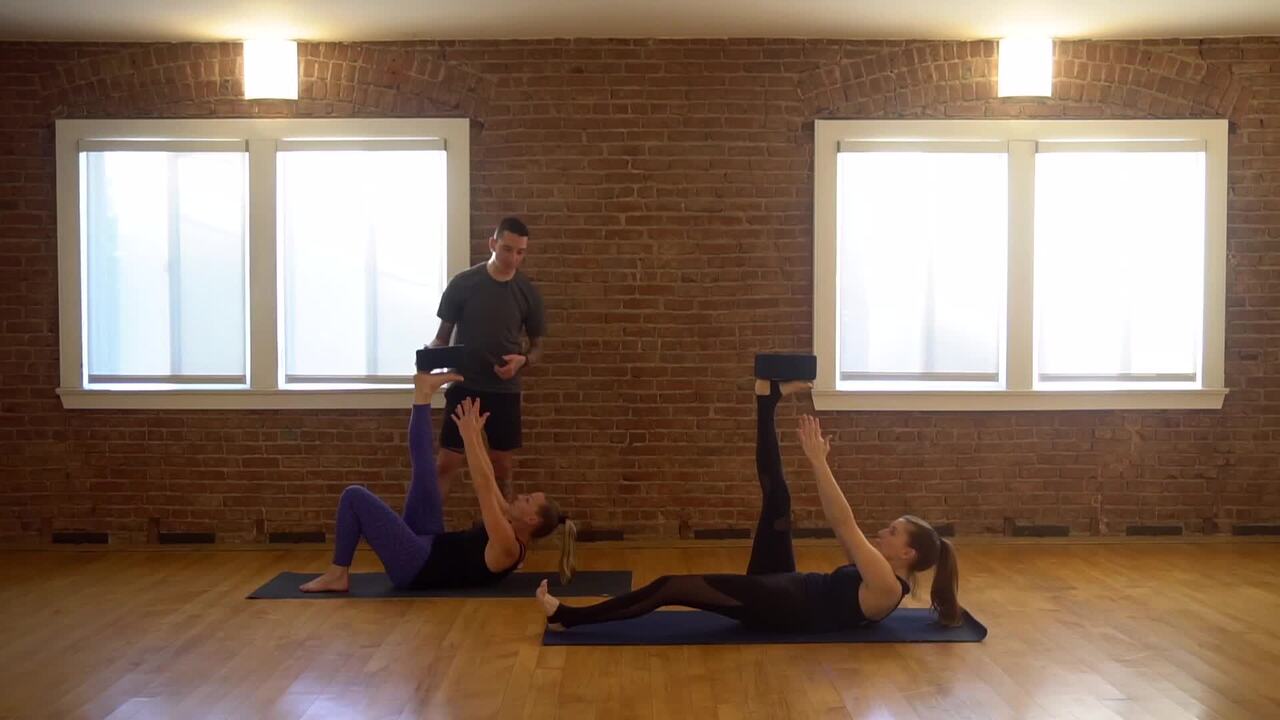 Get ready for your second core-centric core class of your journey in a practice sure to invigorate your mind, body and soul. Recommended props: 2 blocks
Get the whole experience on our Journey to Strength Challenge!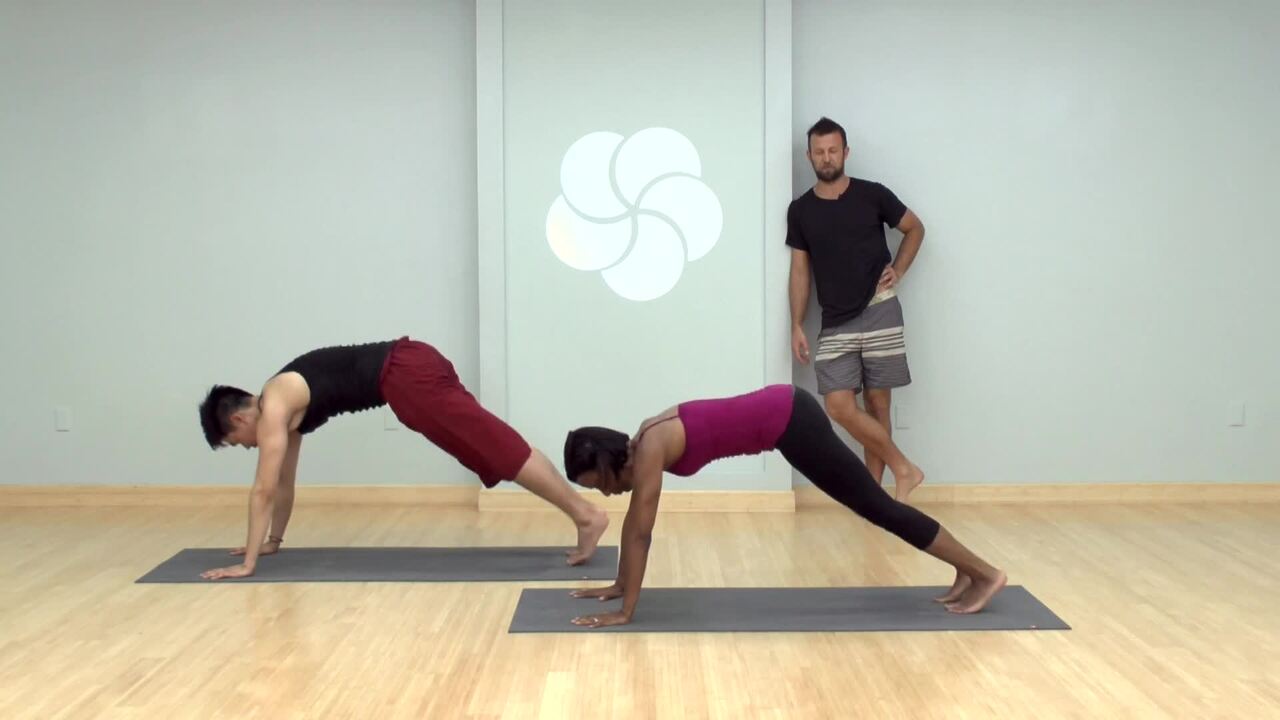 A perfect class to squeeze in on those days when you're nearly fully booked but want a quick boost of energy.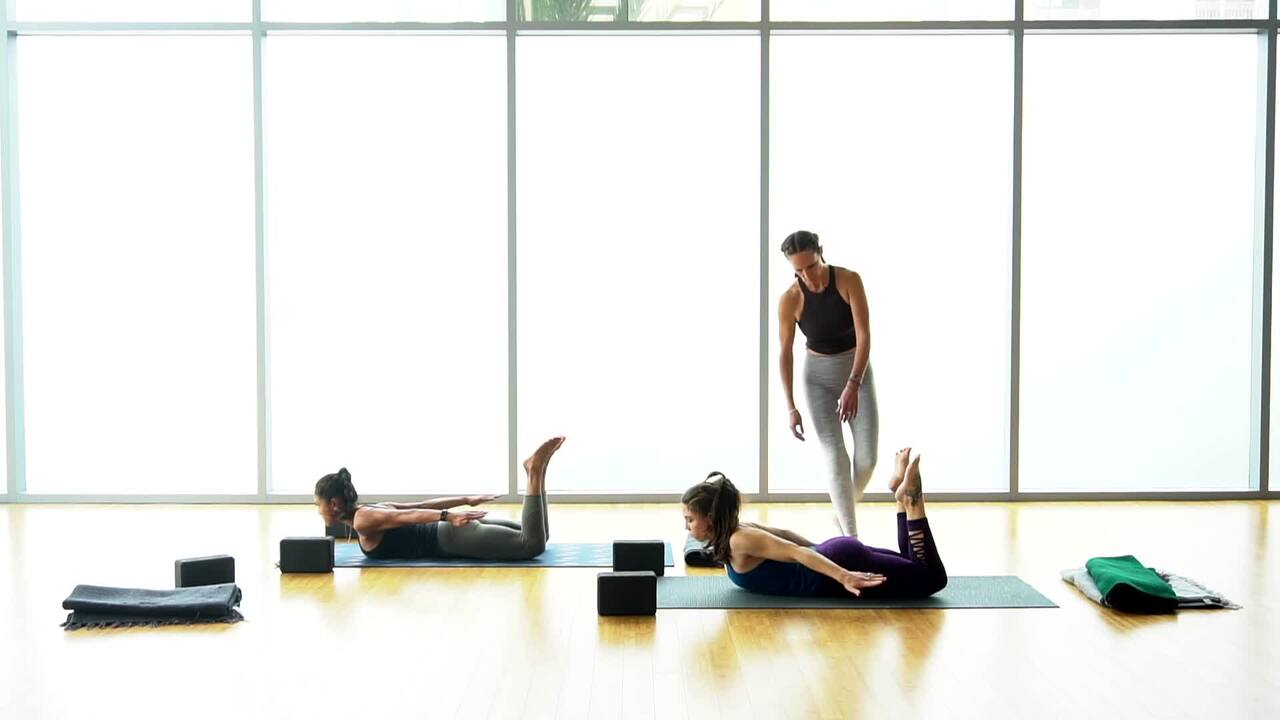 Focus on your core, legs and shoulders in this strength and stretch-based class that will leave you feeling energized and centered. Recommended props: 2 blocks, 1 blanket, 1 strap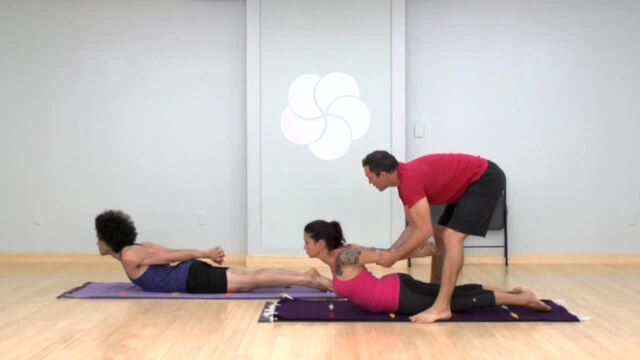 Unlock the potential of salabasana locust pose to strengthen your back, arms, legs and abdominals in this short tutorial. Recommended props: 1 blanket