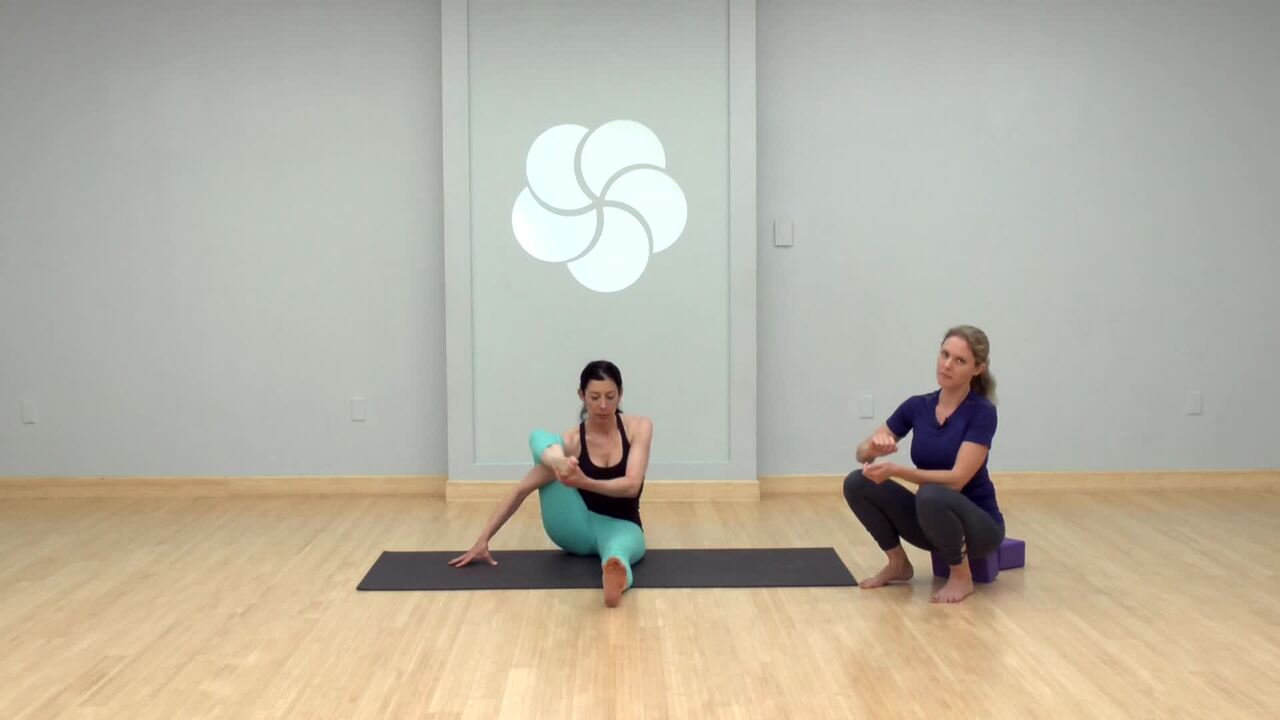 Get step-by-step instructions on how to tackle the advanced arm balance, astavakrasana.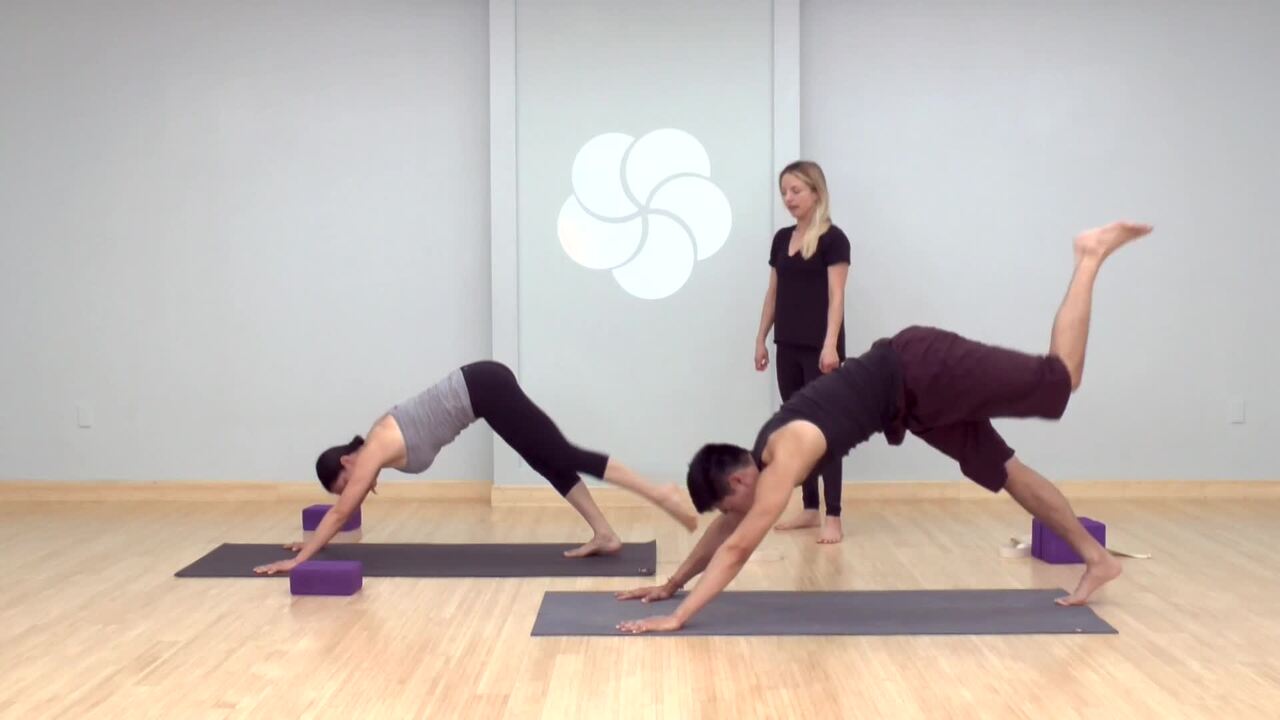 Work up to the advanced arm balance, flying pigeon, in this short practice that will leave you feeling strong and energized. Recommended props: 2 blocks, 1 strap
Take some time for a full practice in this challenging and well rounded class. Recommended props: 1 strap, 1 block, 1 blanket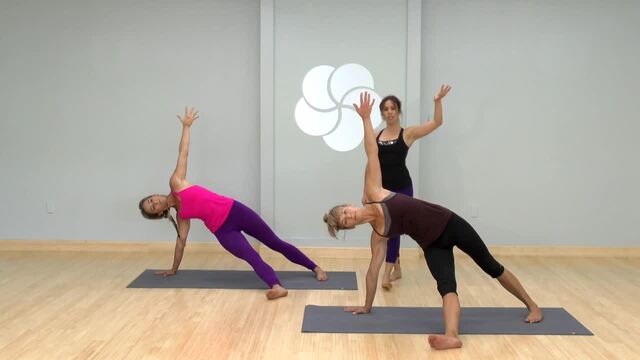 Weave together different variations of side plank, or vasisthasana, in this flow class.