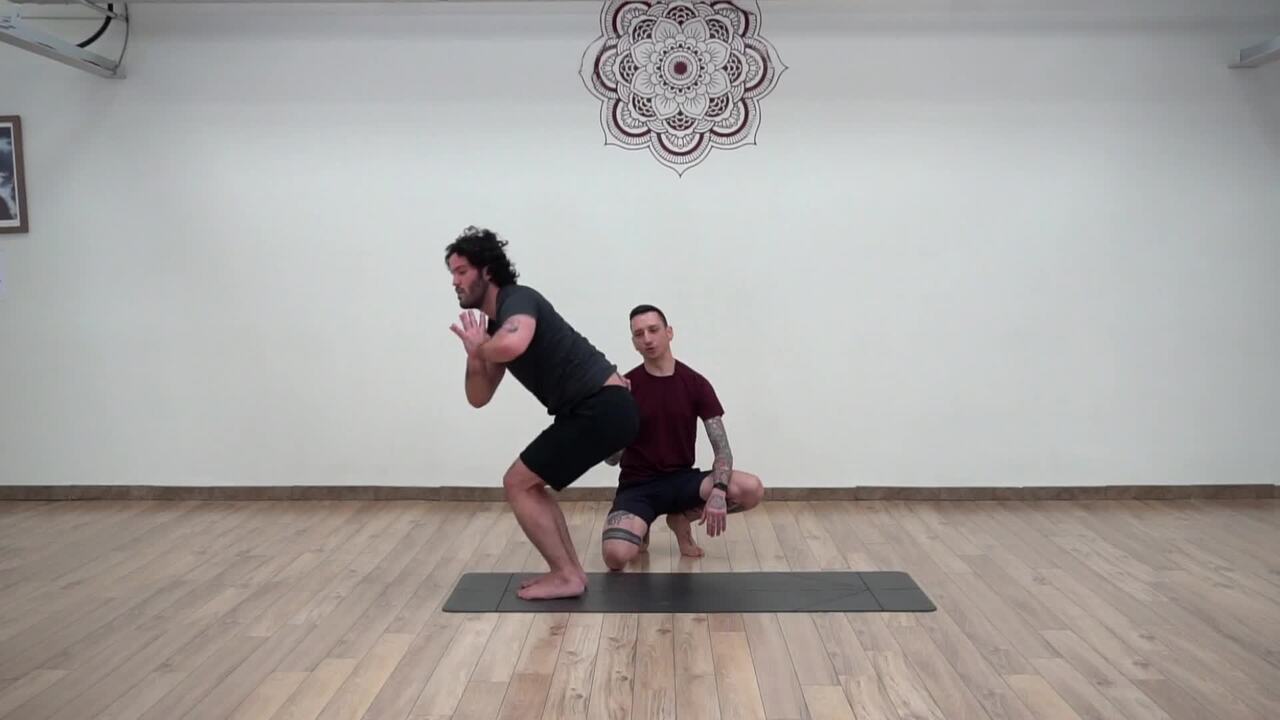 Get a ready for a challenge in this twisty class that will prepare you for side crow.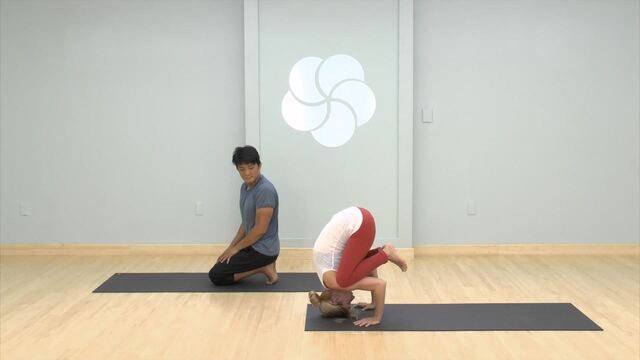 Learn where to shift your weight and when to engage your strength in the tricky transition from bakasana to tripod.
Perfect your vasisthasana b with this advanced tutorial! Before practicing this video, be sure to warm up your hips, inner thighs, hamstrings and hip flexors.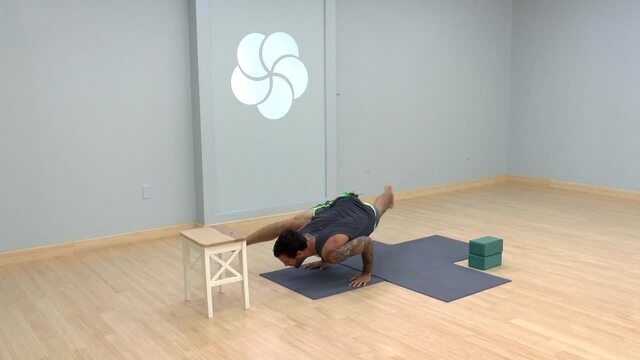 Master the transition between ashtavakrasana and eka pada koundinyasana in this advanced tutorial. Recommended props: 2 blocks, 1 stool