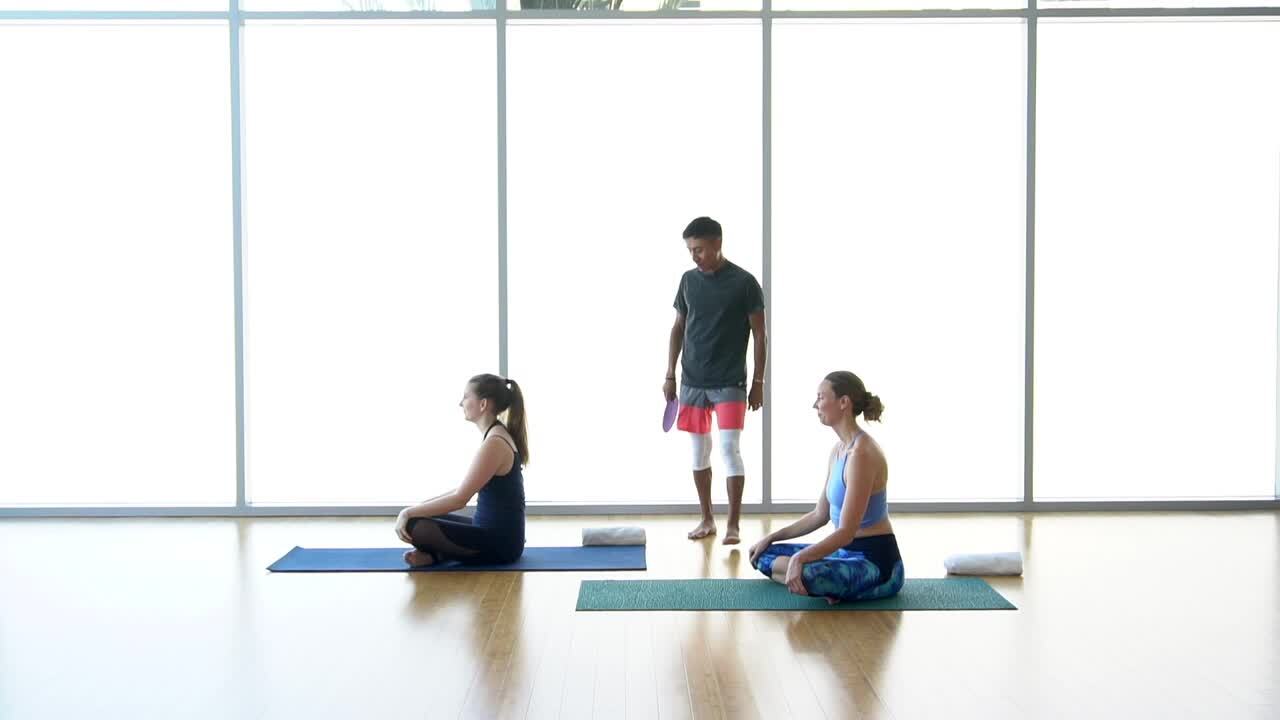 Grab a glider and get ready for a strong and tough core class that will leave you feeling energized. Recommended props: 1 glider (a paper plate or something like it will also work!)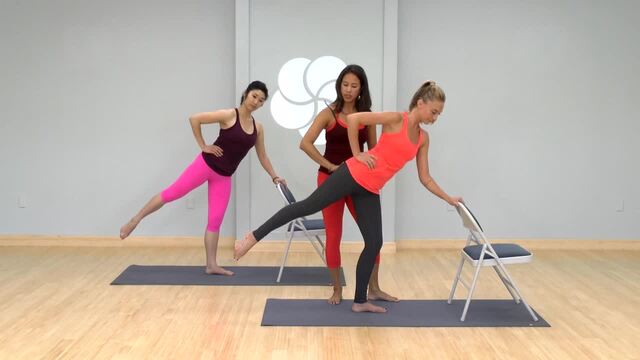 Tone your legs and glutes in this short BarWorks routine that you can easily fit into your everyday schedule. Recommended props: chair
Strengthen, energize and relieve the areas of the body stressed by chronic sitting in a limited space with this short class that can be practiced at your desk, in the classroom, at the airport or anywhere else with a chair. Tools developed from Melanie's book, Kitchen Yoga; Simple Home Practices to Transform Mind, Body and Life.
Recommended props: 1 chair, 1 block, 1 strap, 1 bolster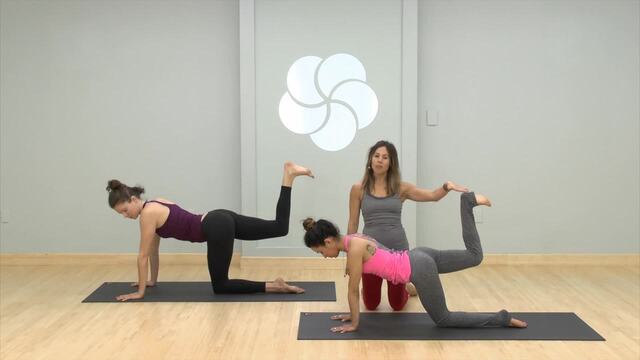 Increase flexibility throughout your lower body while keeping the muscles strong and active.