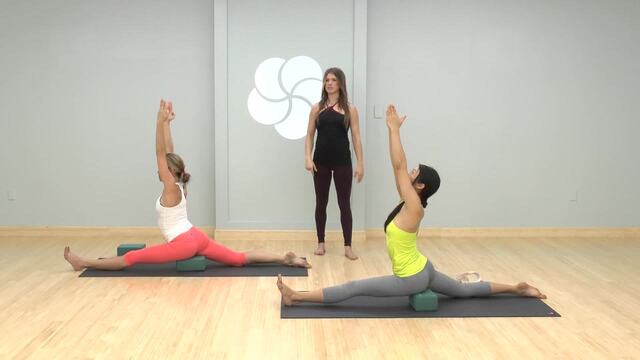 Work on getting into hanumanasana, or the splits, in this playful hamstring opening class. Did you know we have an entire Journey to Hanumanasana?
Recommended props: 2 blocks, 1 strap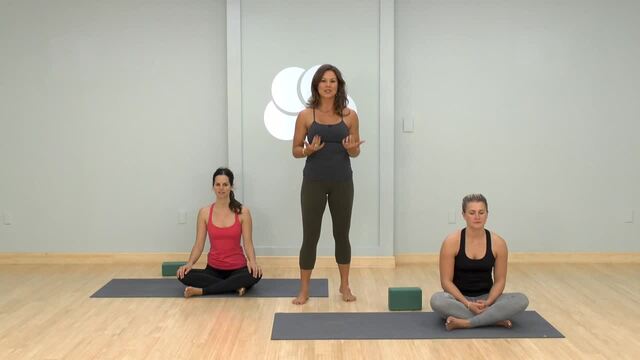 Allow your twists to feel so good you'll shout with glee! Mia shows you how to avoid forcing your body into twists, and rather to allow your breath to guide your muscles, bones and organs into the poses. Recommended props: 1 block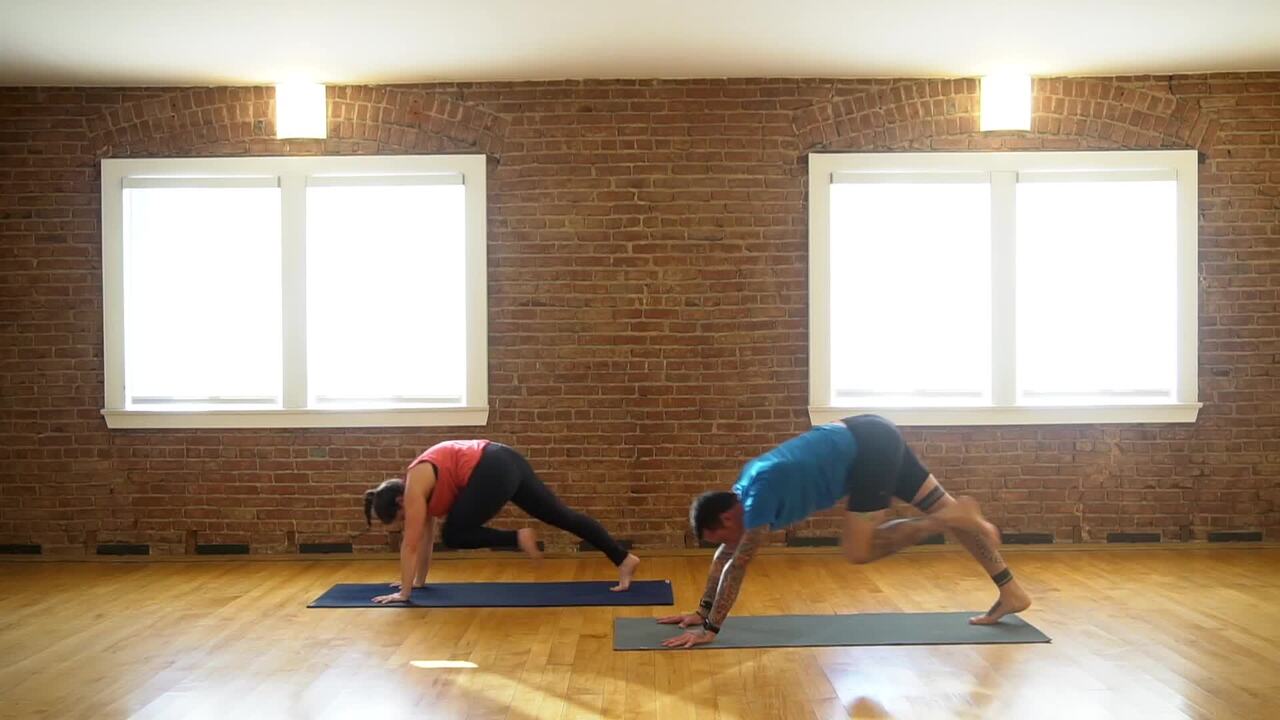 Have fun in a flow designed to get your sweat on and your heart rate up in a quick burst of yoga bliss.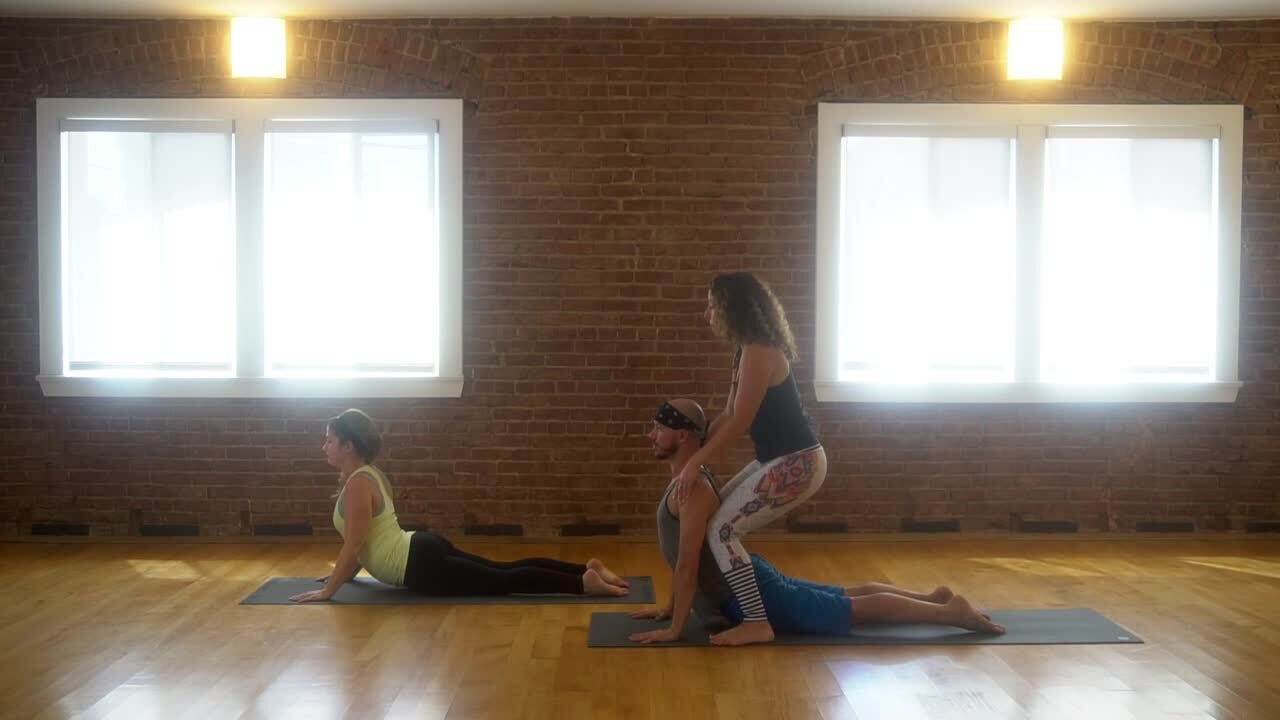 Focus on the lunar and solar energies in this vinyasa flow class that brings the two together.