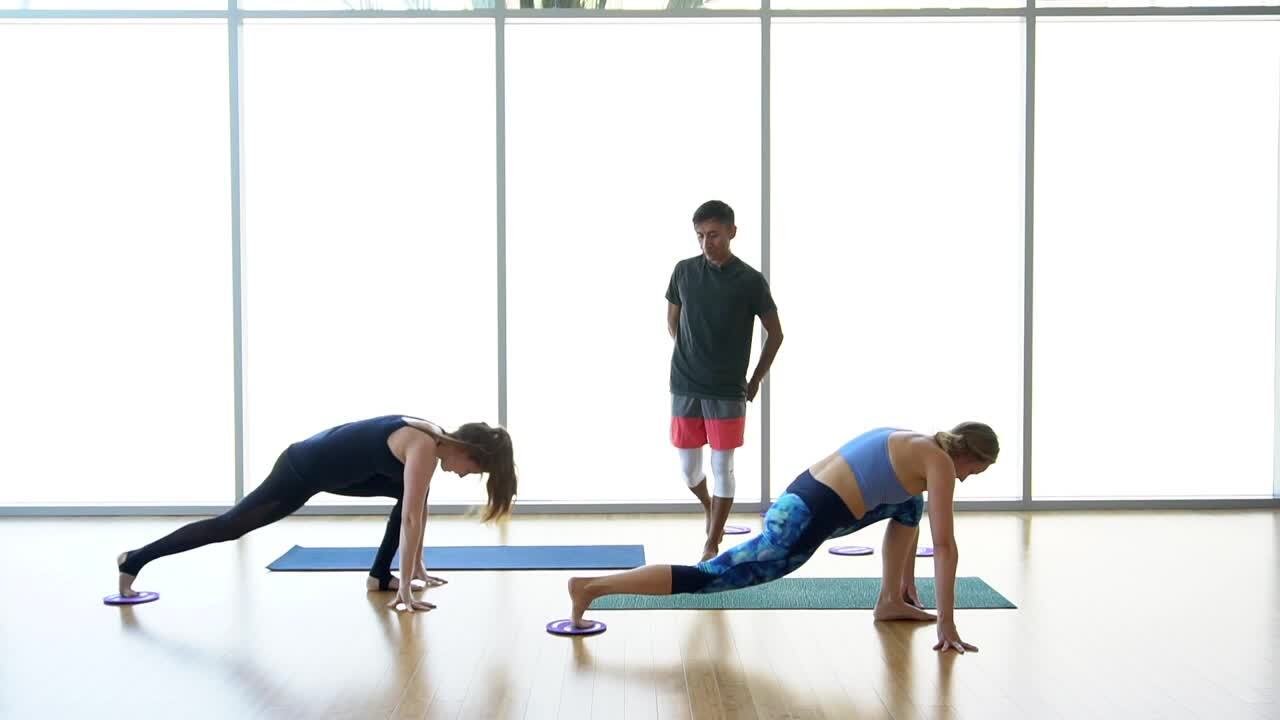 Get a strong core and lower body workout in this glider-centric class. Recommended props: 1 glider (can use a paper plate in case you don't have one!)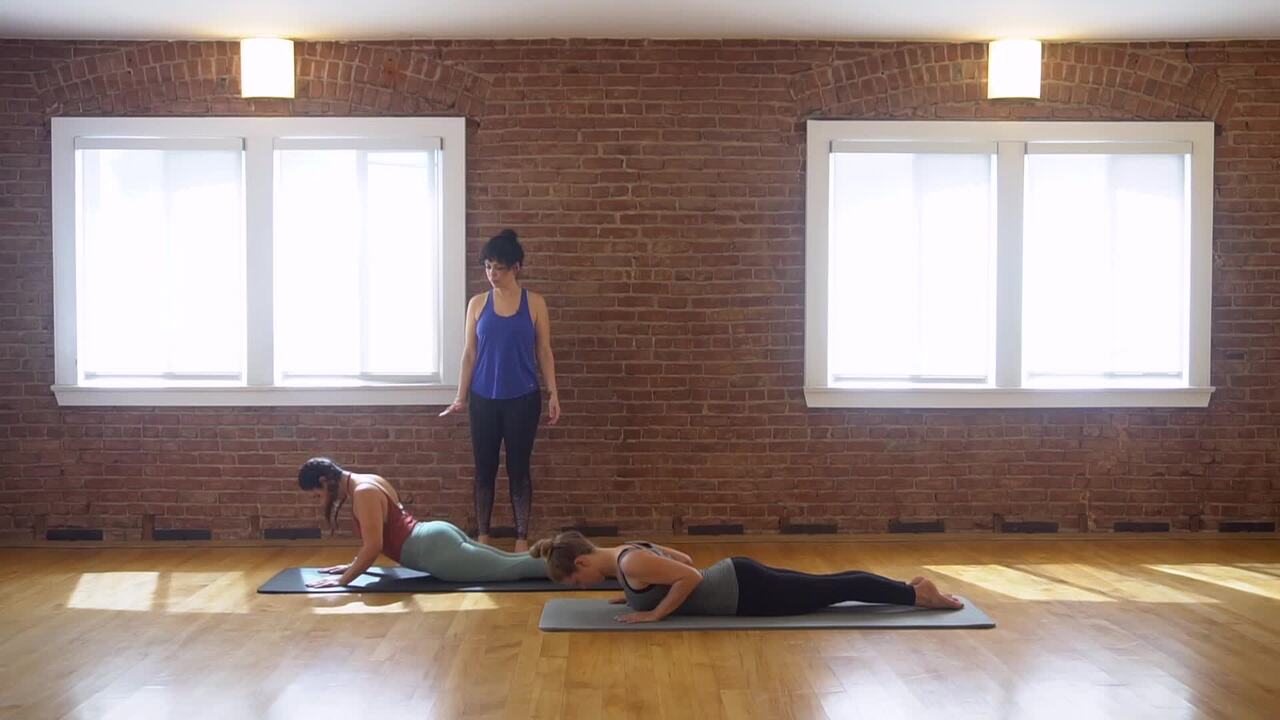 Challenge yourself in Andrea's most popular class that will help build a strong core and lower body.
Strengthen, energize and relieve the areas of the body stressed by chronic sitting in a limited space with this short class that can be practiced at your desk, in the classroom, at the airport or anywhere else with a chair. Tools developed from Melanie's book, Kitchen Yoga; Simple Home Practices to Transform Mind, Body and Life.
Recommended props: 1 chair, 1 block, 1 strap, 1 bolster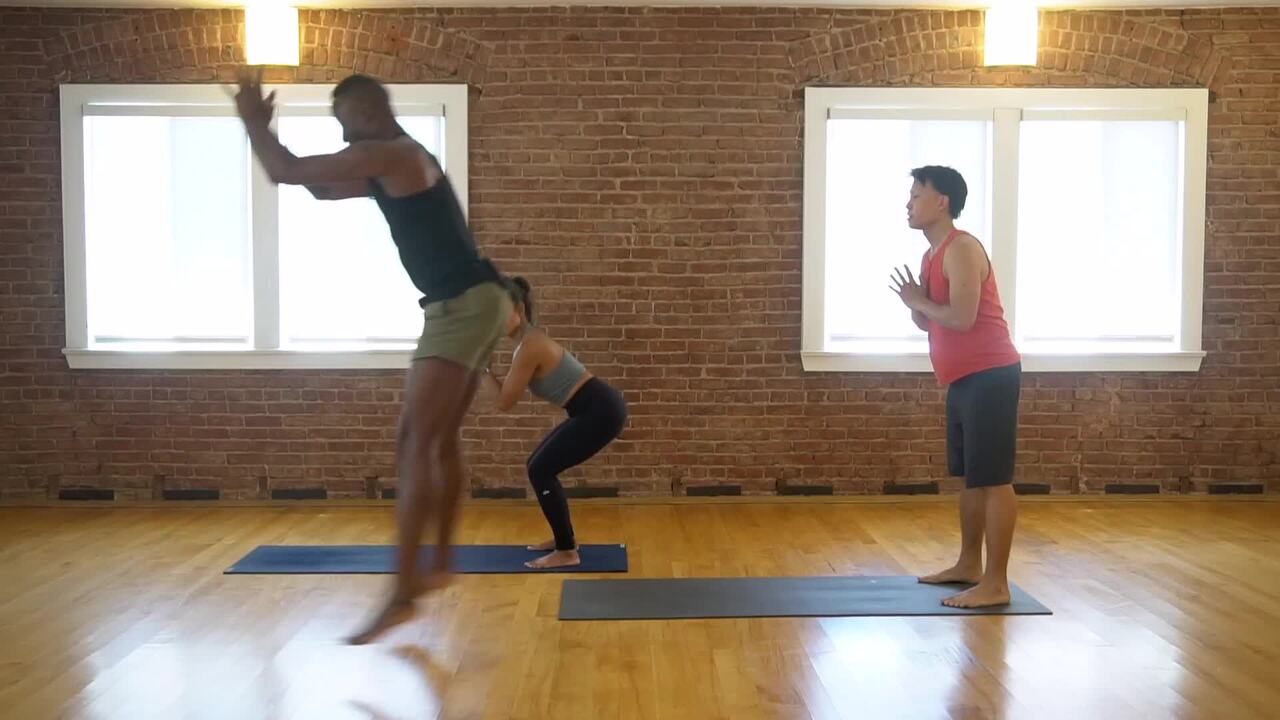 Work at your own pace in this class aimed at teaching you how to approach plyometrics with both a good workout and safety in mind.