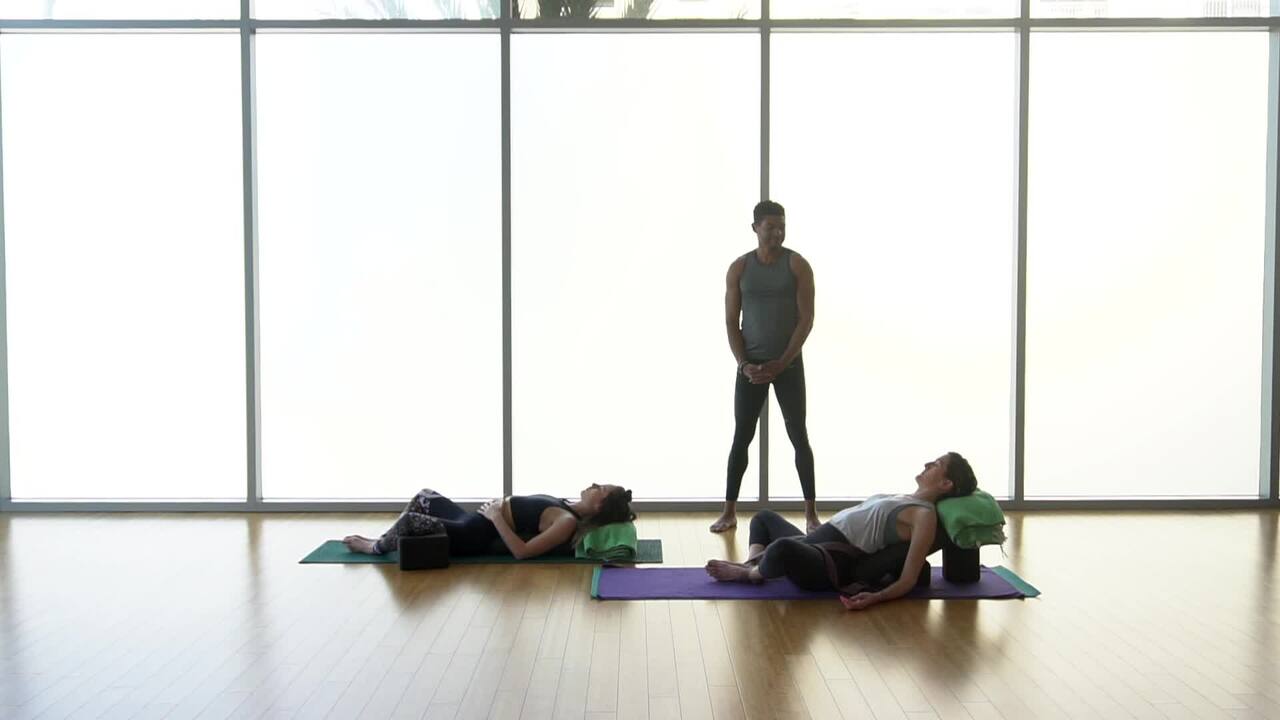 Take a few moments as CJ leads you through a guided meditation that leaves you feeling at ease. Recommended props: 1 bolster, 1 blanket, 2 blocks, 1 strap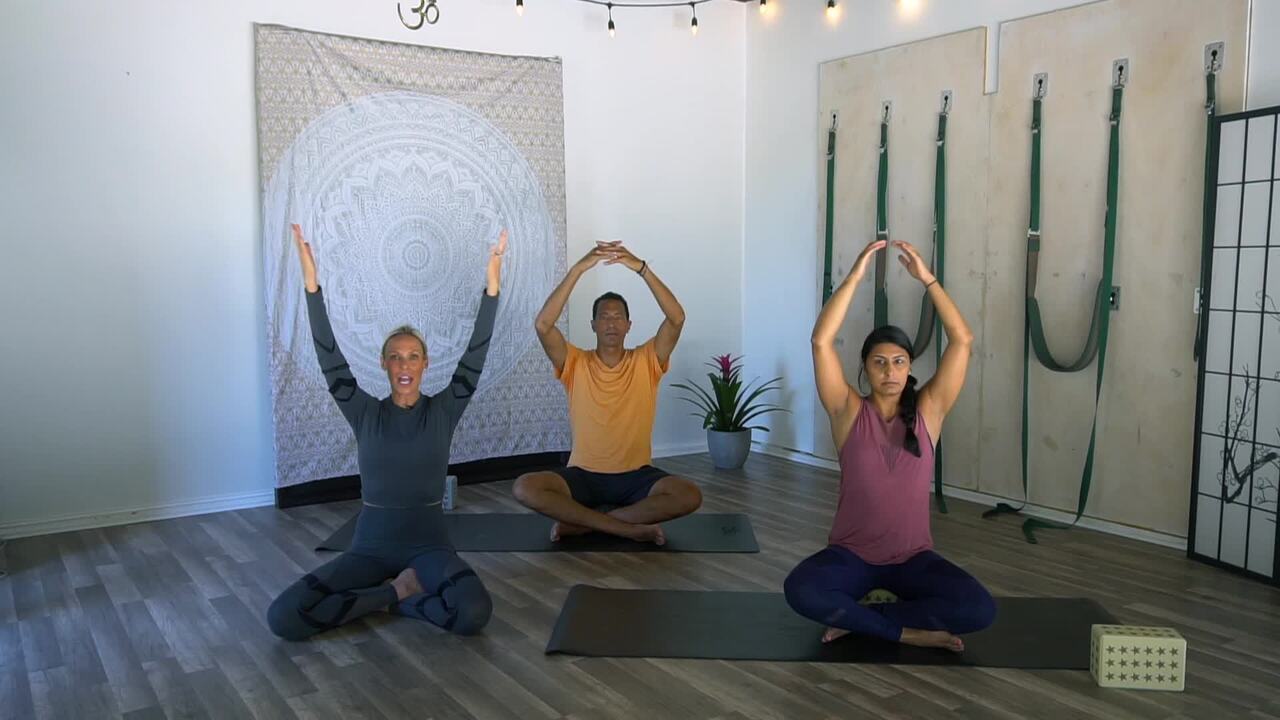 Practice breath work and subtle movements to sync up the two sides of your brain and reduce stress and frustration.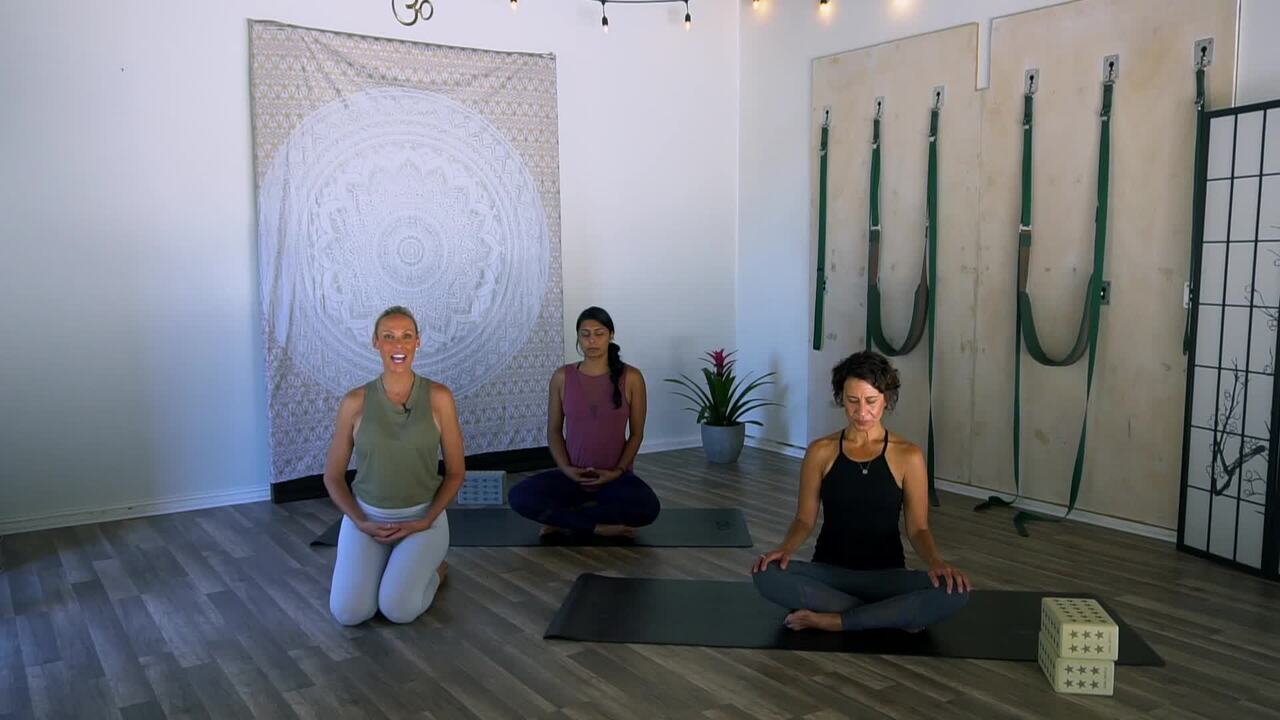 Get out of auto-pilot and reset yourself by reciting daily affirmations with Carolina.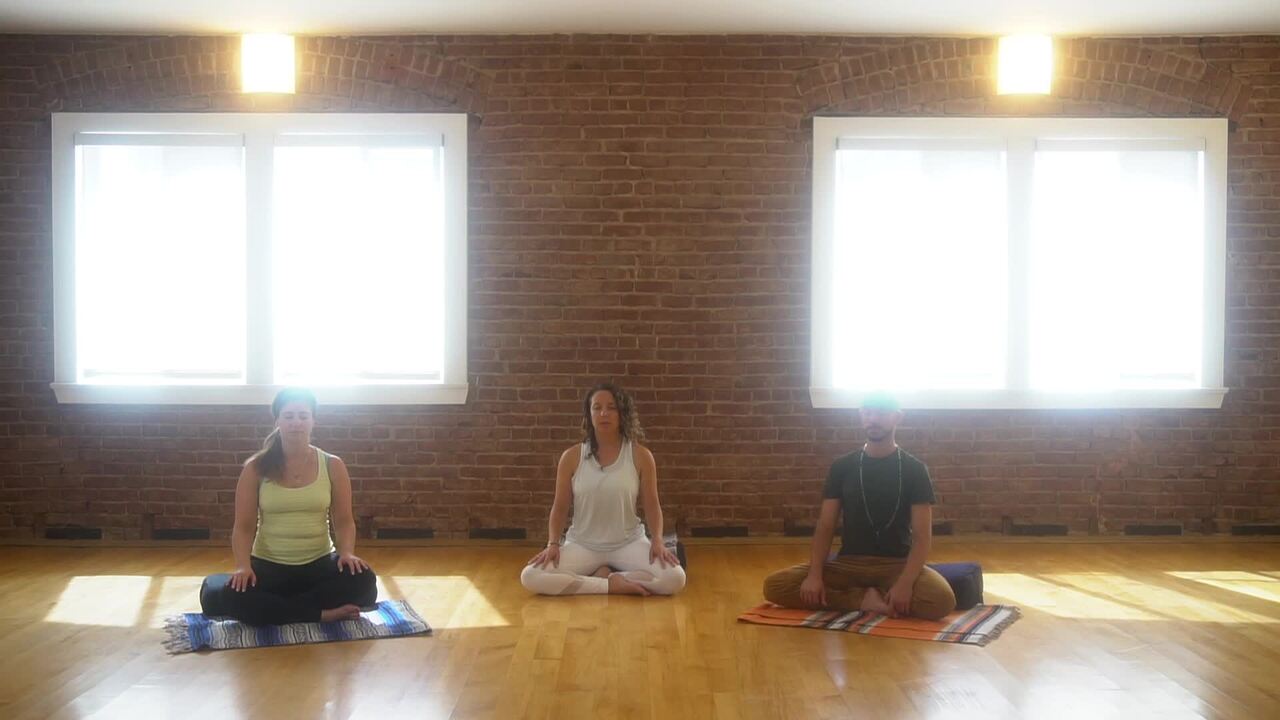 Set the stage for bringing your mind's eye into extreme focus in this guiding meditation practice. Recommended props: 1 bolster, 1 blanket