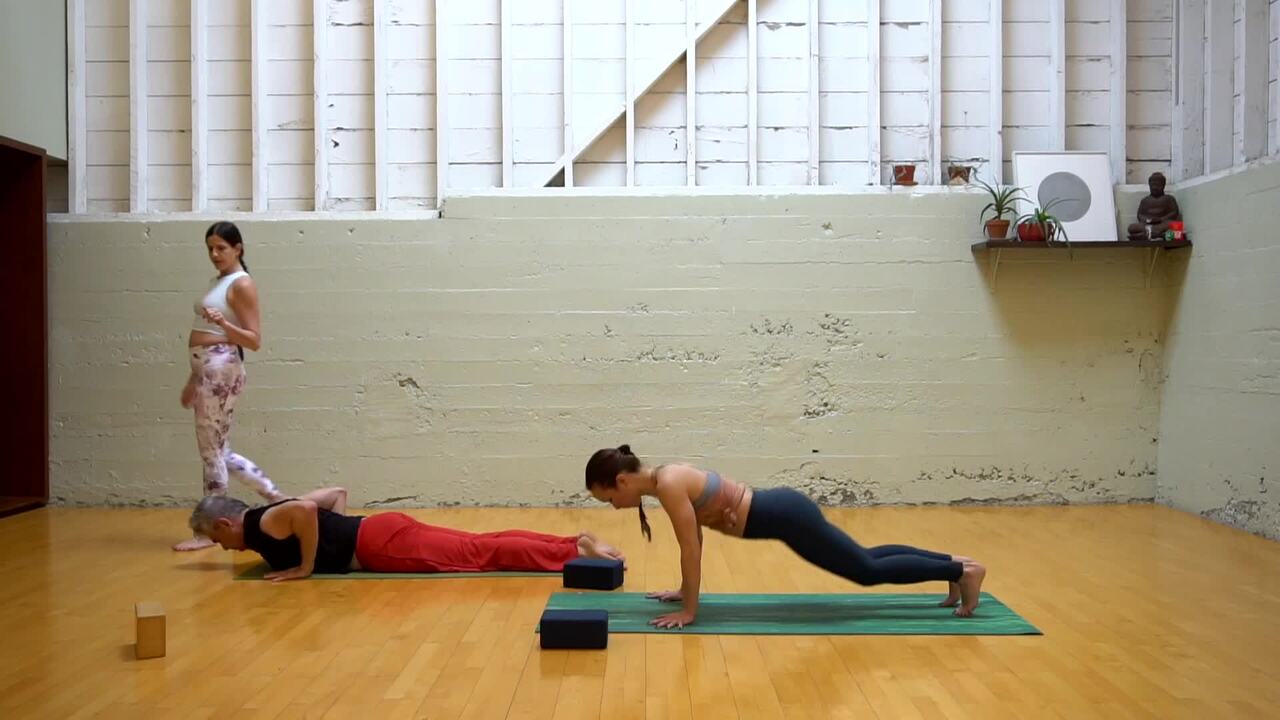 Gear up for ashta vakrasana (eight-limbed pose) in this well-rounded class that opens up your hips and builds strength and openness in your body. Recommended props: 2 blocks
Perfect your vasisthasana b with this advanced tutorial! Before practicing this video, be sure to warm up your hips, inner thighs, hamstrings and hip flexors.
Learn how to do the challenging jump through in this quick advanced tutorial. Recommended props: 2 blocks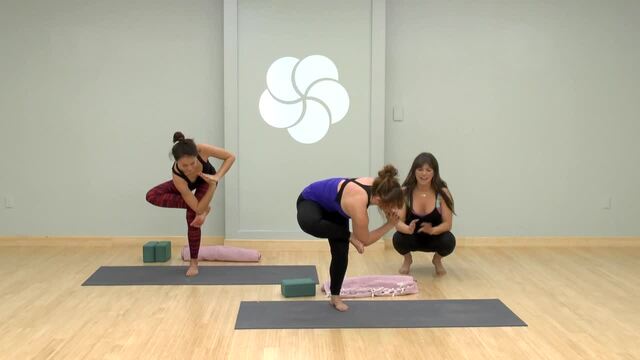 Demystify the complex arm balance, grasshopper, in this advanced flow class.
Recommended props: 2 blocks, blanket