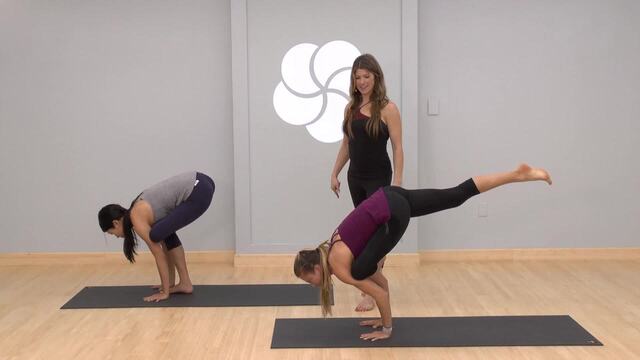 This yoga sequence of externally rotated standing poses leads to flying pigeon.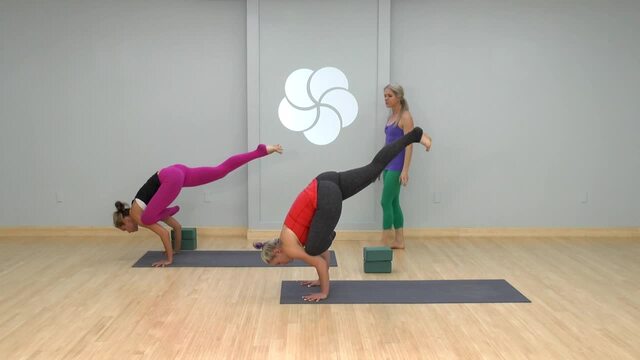 Take flight in bakasana, flying pigeon and eka pada bakasana in this condensed arm balance practice. Recommended props: 2 blocks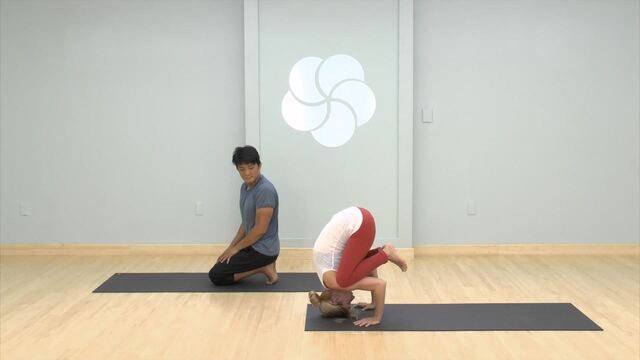 Learn where to shift your weight and when to engage your strength in the tricky transition from bakasana to tripod.
Approach flying pigeon with grace and proper alignment with the help of this quick tutorial. Recommended props: 2 blocks