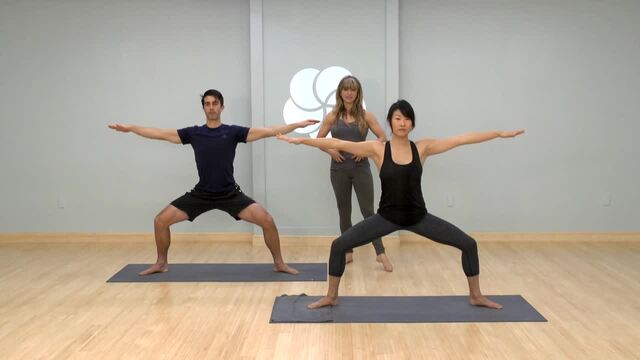 Strengthen the lower body, then reward yourself with some feel good stretching to release tension and increase flexibility.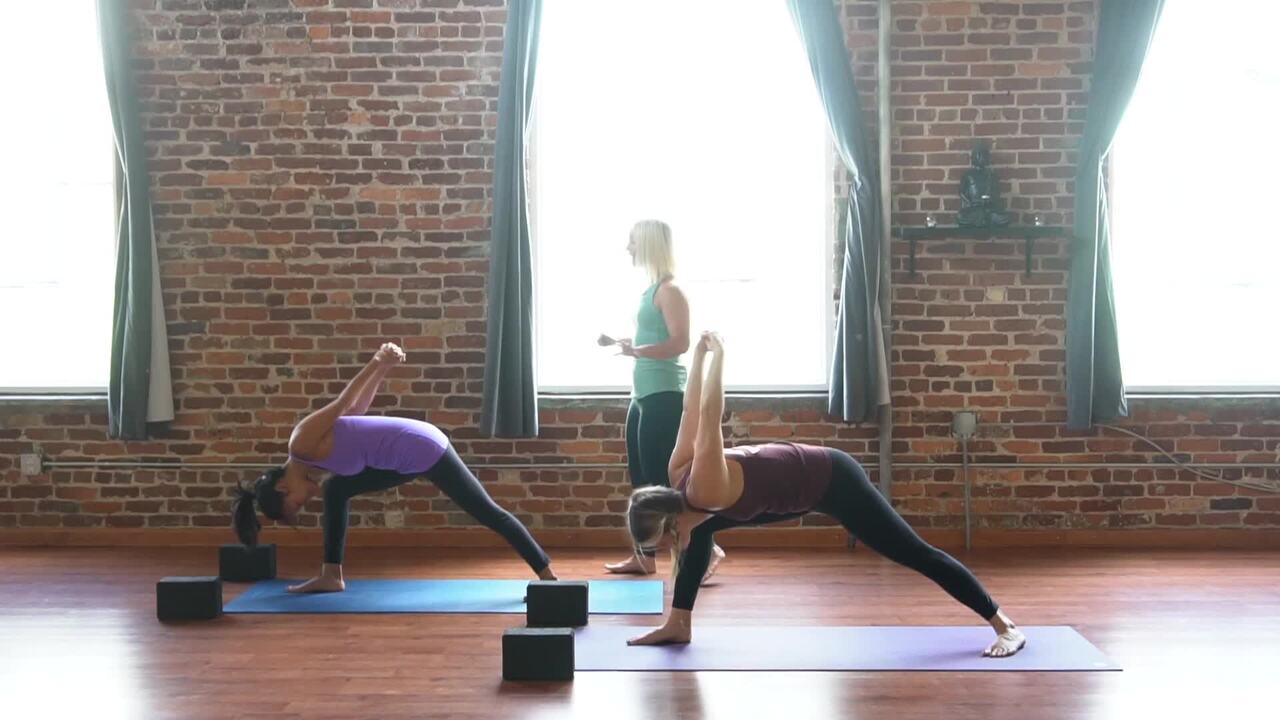 Jump for joy at the relief and strength you'll feel in your hips after this challenging vinyasa practice. Recommended props: 2 blocks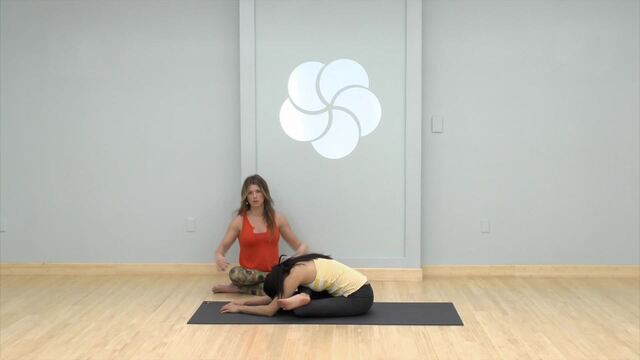 Practice some safe hip opening poses so you can learn how to correctly practice the hip opener double pigeon.
Recommended props: 1 blanket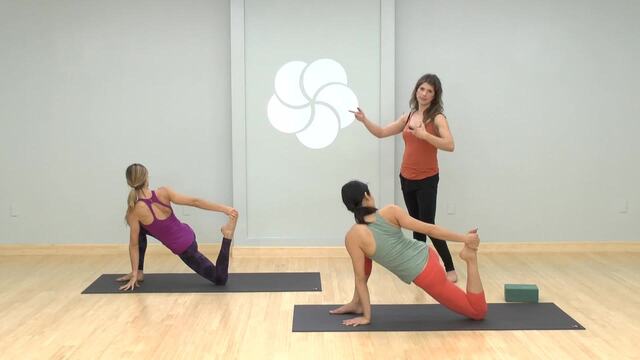 Open your hips in every direction possible in this well rounded intermediate yoga flow class.
Recommended props: 1 block