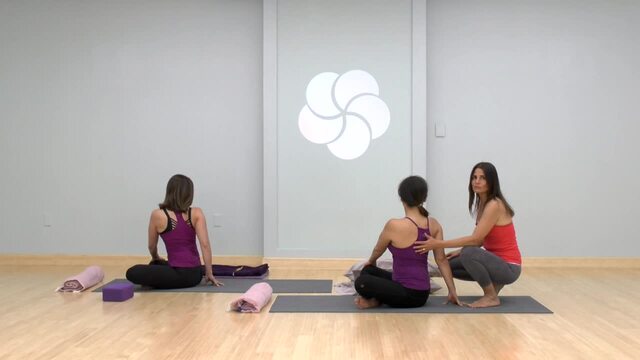 Begin with 20 minutes designed to nourish and open the psoas, hips, pelvis, and low back, and then allow yourself to be guided through 25 minutes of restoratives and deep relaxation to expand your capacity for easeful complete breathing. This practice is lovely for morning or night, and will leave you feeling grounded, spacious and clear.
Recommended props: 2 blankets, 2 pillows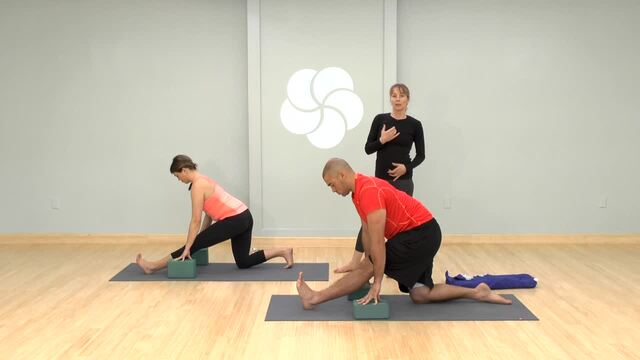 Stretch your hamstrings, quads, glutes and outer hips with this sequence designed with athletes in mind. Recommended props: 2 blocks, 1 blanket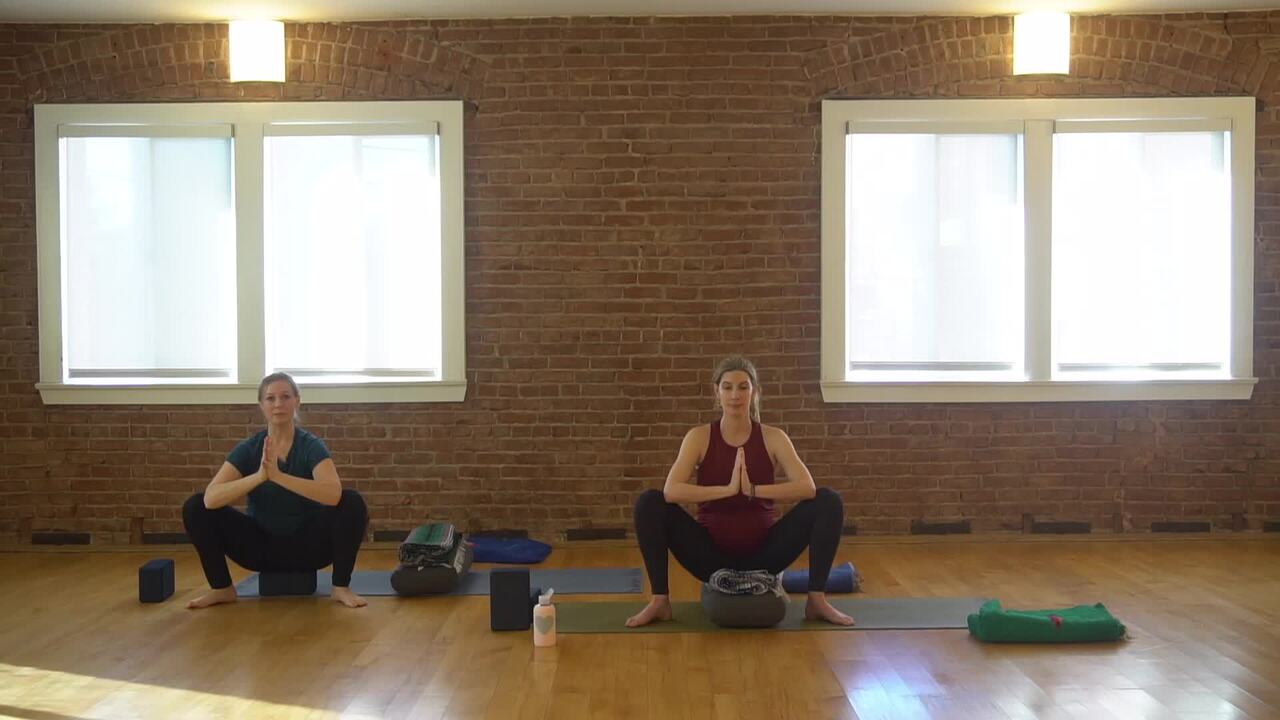 Use the power of the squat and gravity to help you prepare for birth in this fun prenatal class. Recommended props: 2 blocks, 1 bolster, 2 blankets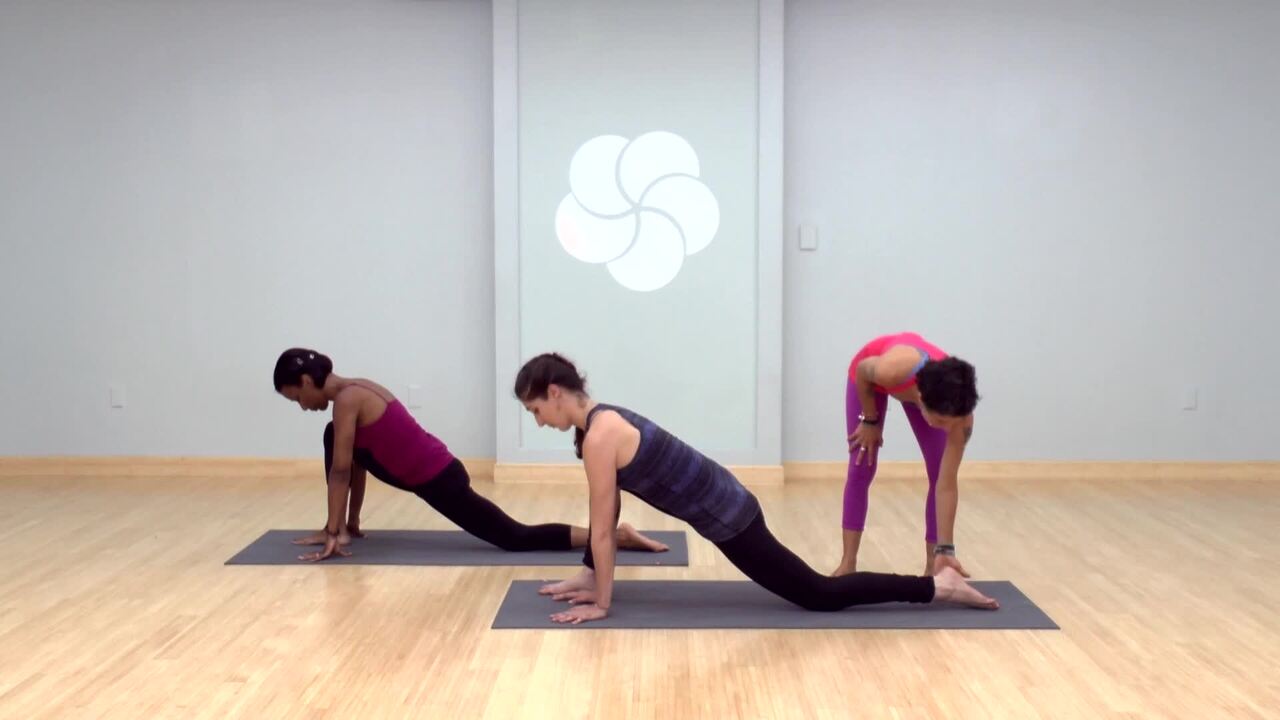 Use this practice to identify the burdens you might be holding onto and find a way to let them go.