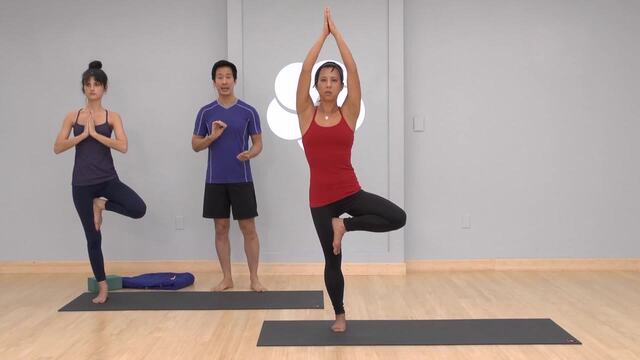 This well rounded flow will leave you with a sense of steadiness and balance. Recommended props: 1 block, 1 blanket
Learn about the different parts of the shoulder and how the interact during internal and external rotation in this short lecture.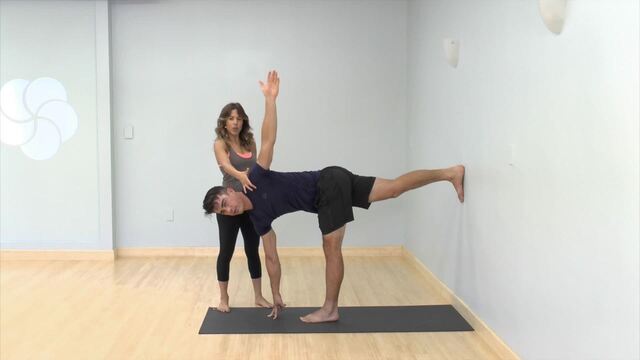 Practice twisting half moon pose at the wall to feel stable and learn what to do with your back leg.