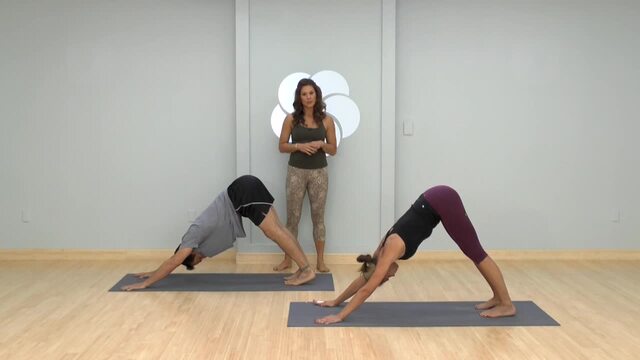 Use this short series of As & Bs to warm up for another class or tutorial, or on its own if you're short on time!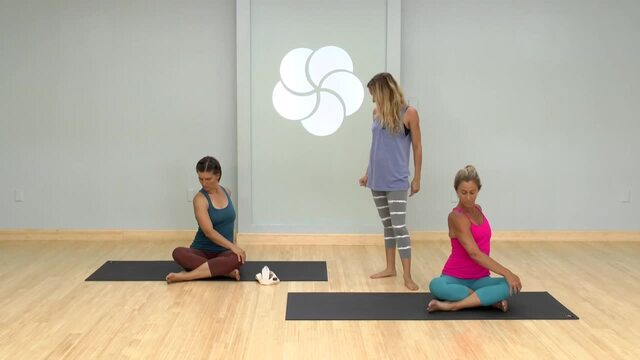 In 10 minutes you will open your shoulders, chest and upper back, which are areas of the body that we hold a lot of stress. Recommended props: 1 strap
Strengthen, energize and relieve the areas of the body stressed by chronic sitting in a limited space with this short class that can be practiced at your desk, in the classroom, at the airport or anywhere else with a chair. Tools developed from Melanie's book, Kitchen Yoga; Simple Home Practices to Transform Mind, Body and Life.
Recommended props: 1 chair, 1 block, 1 strap, 1 bolster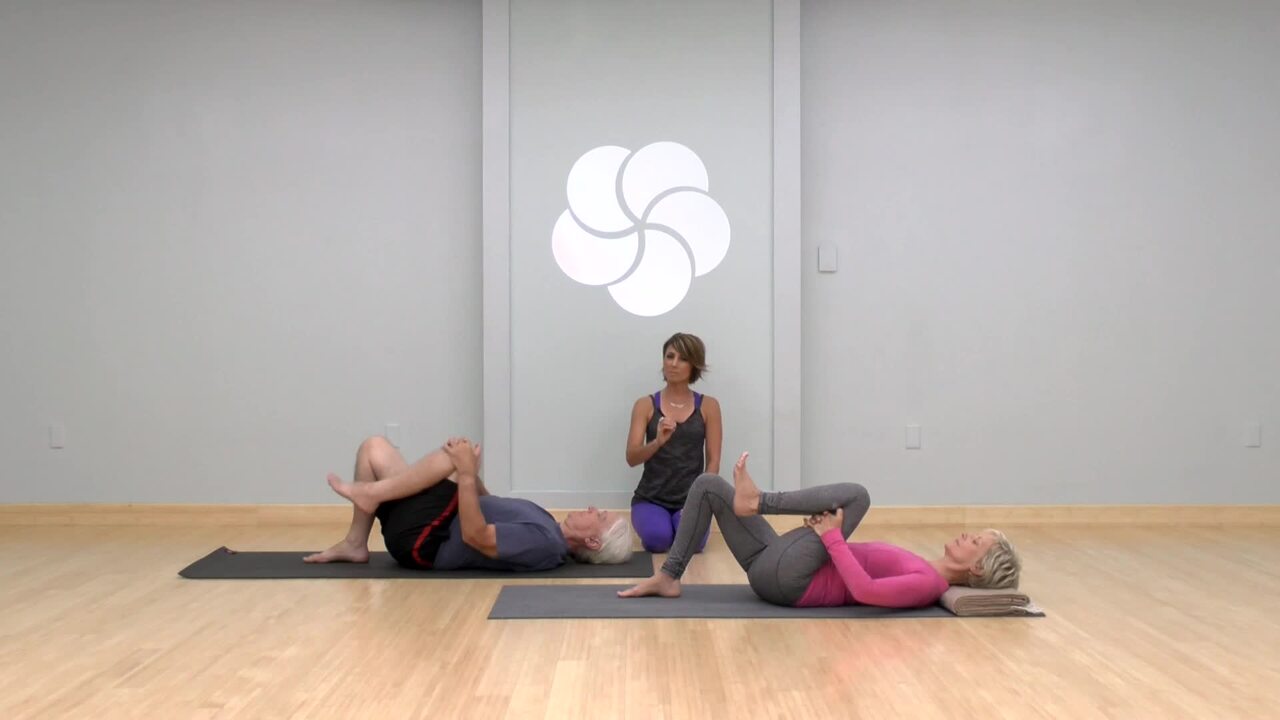 Our body craves movement. It doesn't matter how big the movements are as long as you just keep yourself moving. This sequence is very gentle and the intention is to create circulation in the joints and blood flow to the muscles. Arthritis begins to set in when there isn't enough movement so stay active as a preventative measure! Recommended props: 1 blanket