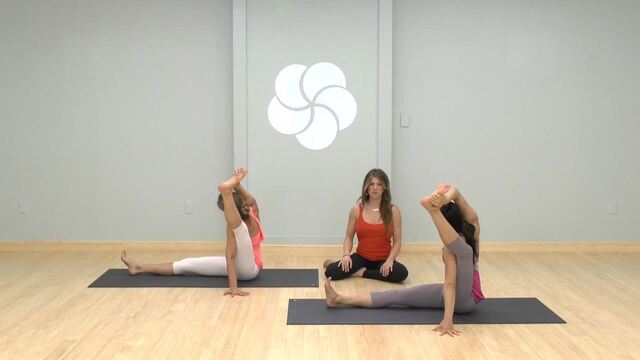 Work towards compass pose, which is a big IT band, hip and hamstring opener.
Recommended props: 1 strap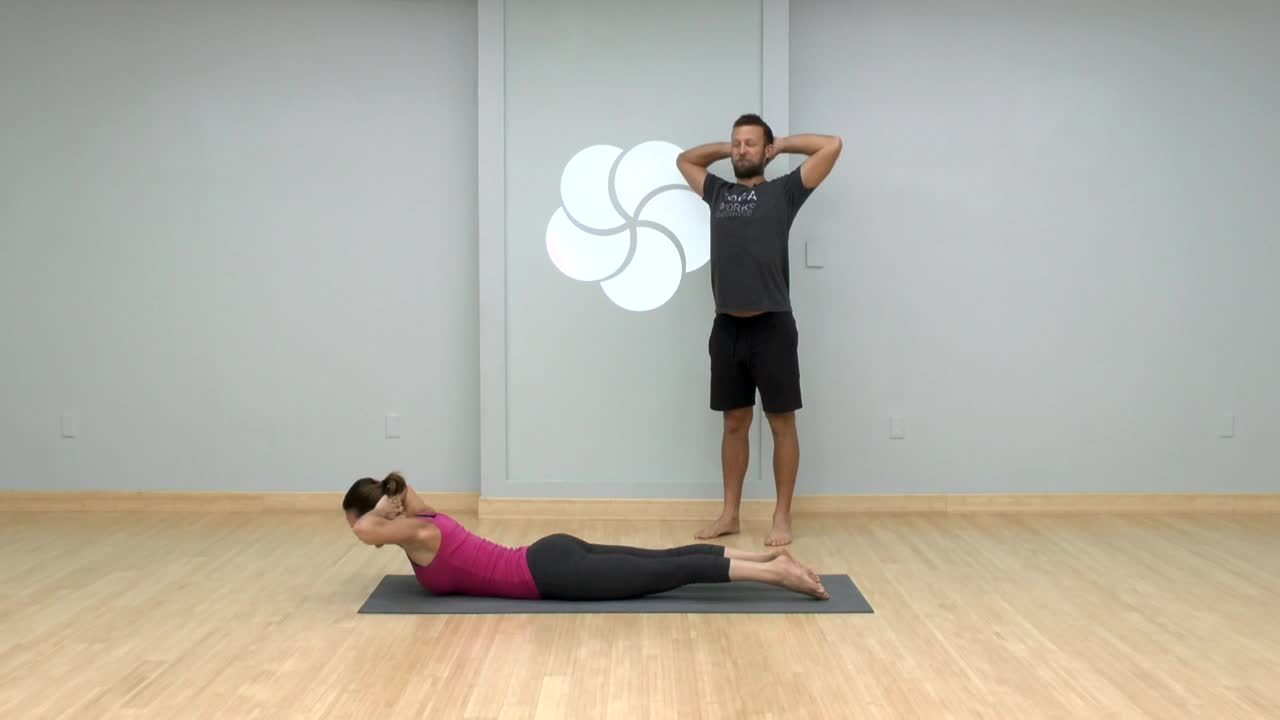 Work on strengthening your back in this quick class that will leave you feeling strong and centered.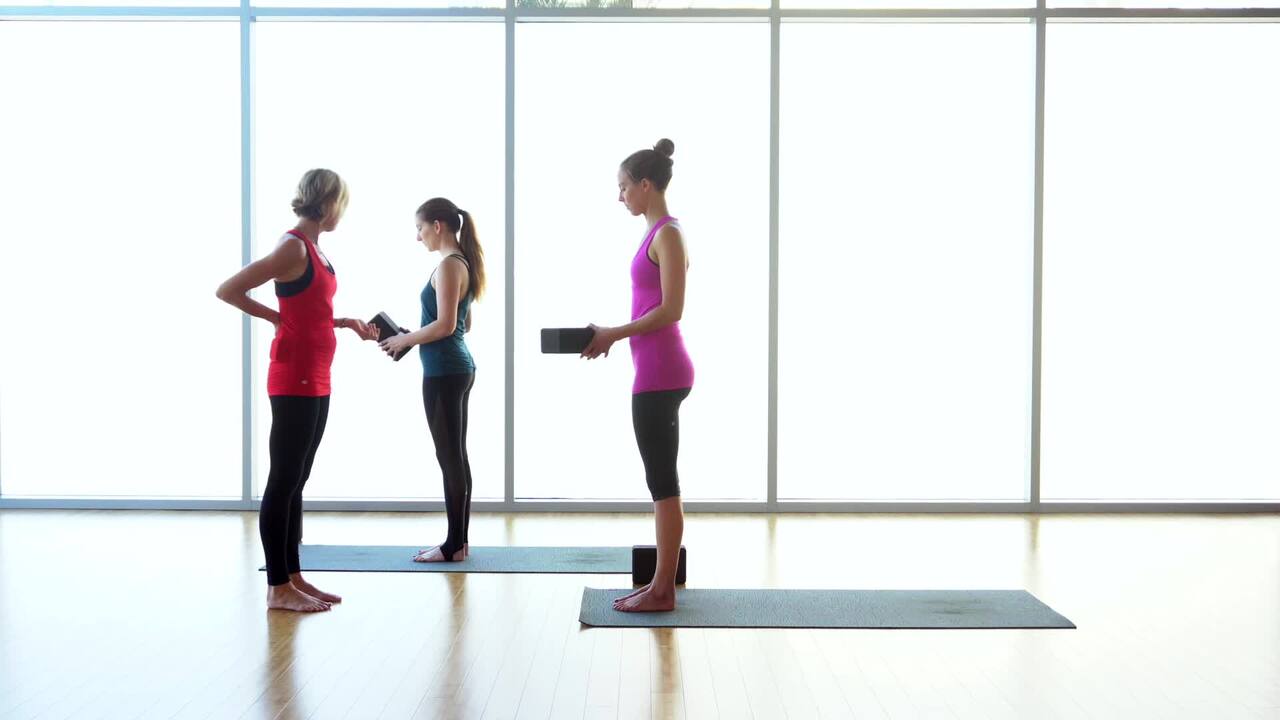 Learn the correct posture and position for all your platforms in tadasana to make sure you take care of your body. Recommended props: 1 block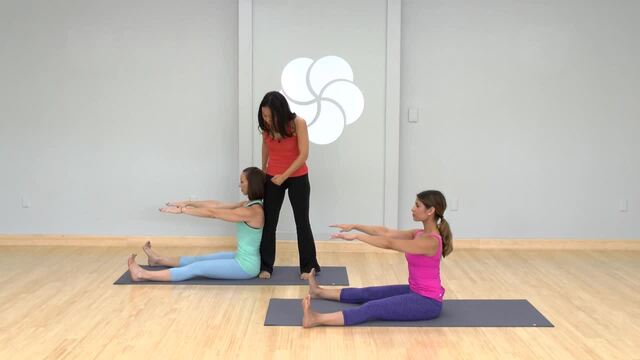 Explore the concept of centering using the inner thigh muscles, glutes, abdominals and back to pull everything towards your midline.