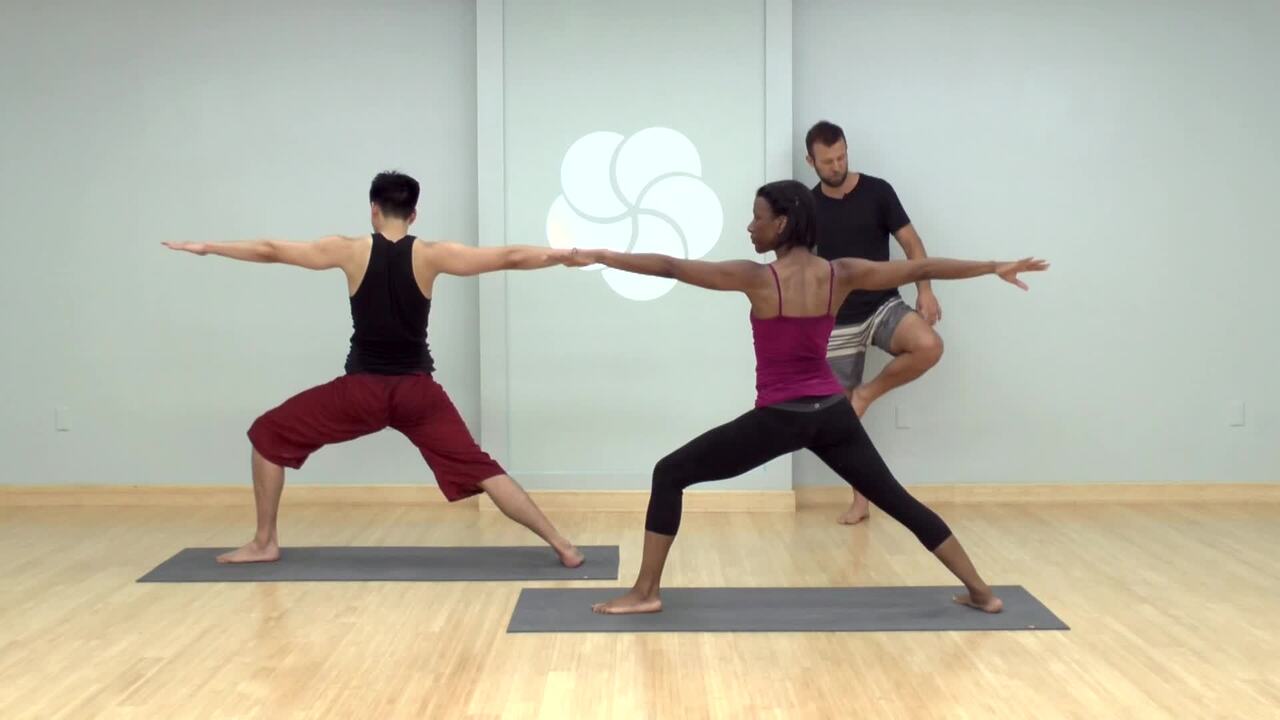 Find time for your yoga practice even when you don't have the time in this quick practice packed with fun and invigorating poses.
Strengthen, energize and relieve the areas of the body stressed by chronic sitting in a limited space with this short class that can be practiced at your desk, in the classroom, at the airport or anywhere else with a chair. Tools developed from Melanie's book, Kitchen Yoga; Simple Home Practices to Transform Mind, Body and Life.
Recommended props: 1 chair, 1 block, 1 strap, 1 bolster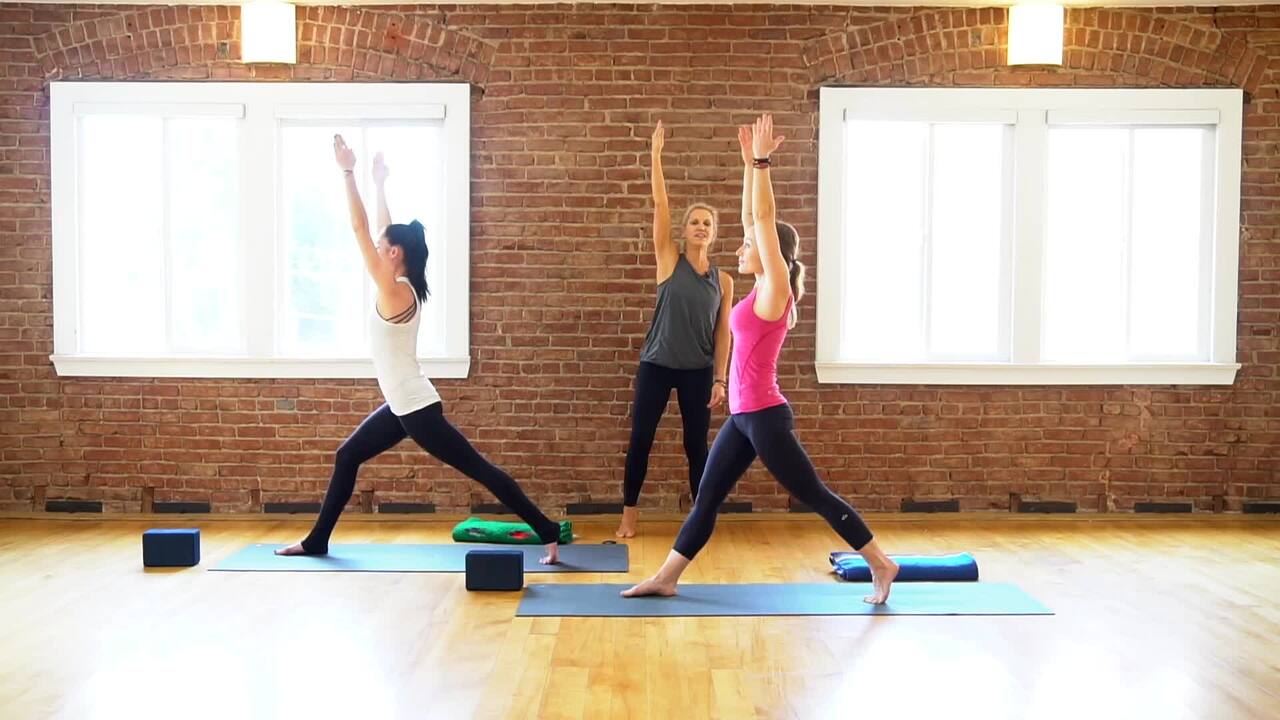 If we're going to step out into the fullness of our lives, we're going to need some strong legs! This practice will help. It's a well-rounded (as in front, back, inner and outer) leg workout that will give you the muscles to stand for what you envision. Recommended props: 1 block, 1 blanket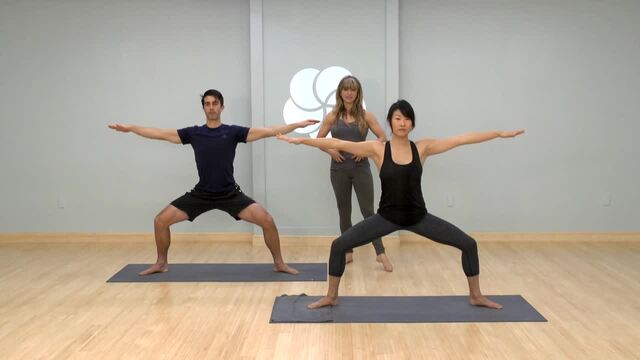 Strengthen the lower body, then reward yourself with some feel good stretching to release tension and increase flexibility.