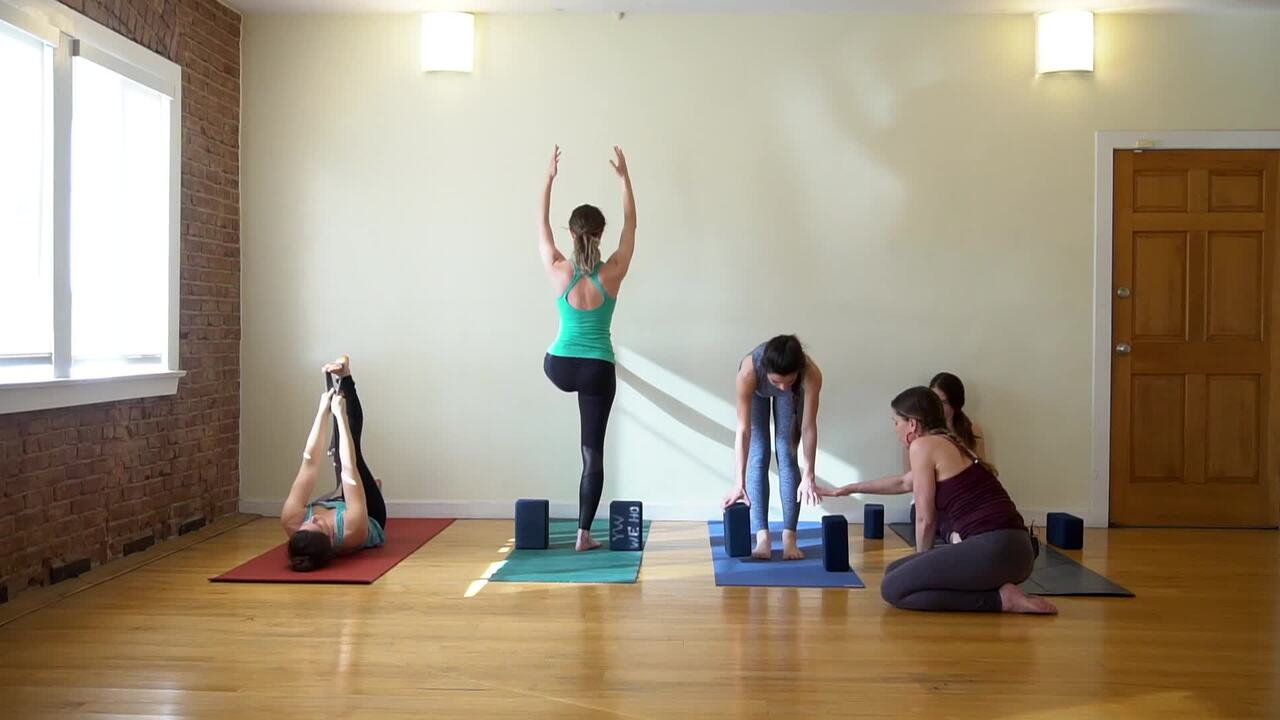 Learn different ways to use a wall to help square your pelvis in neutrally rotated poses and build strength and balance.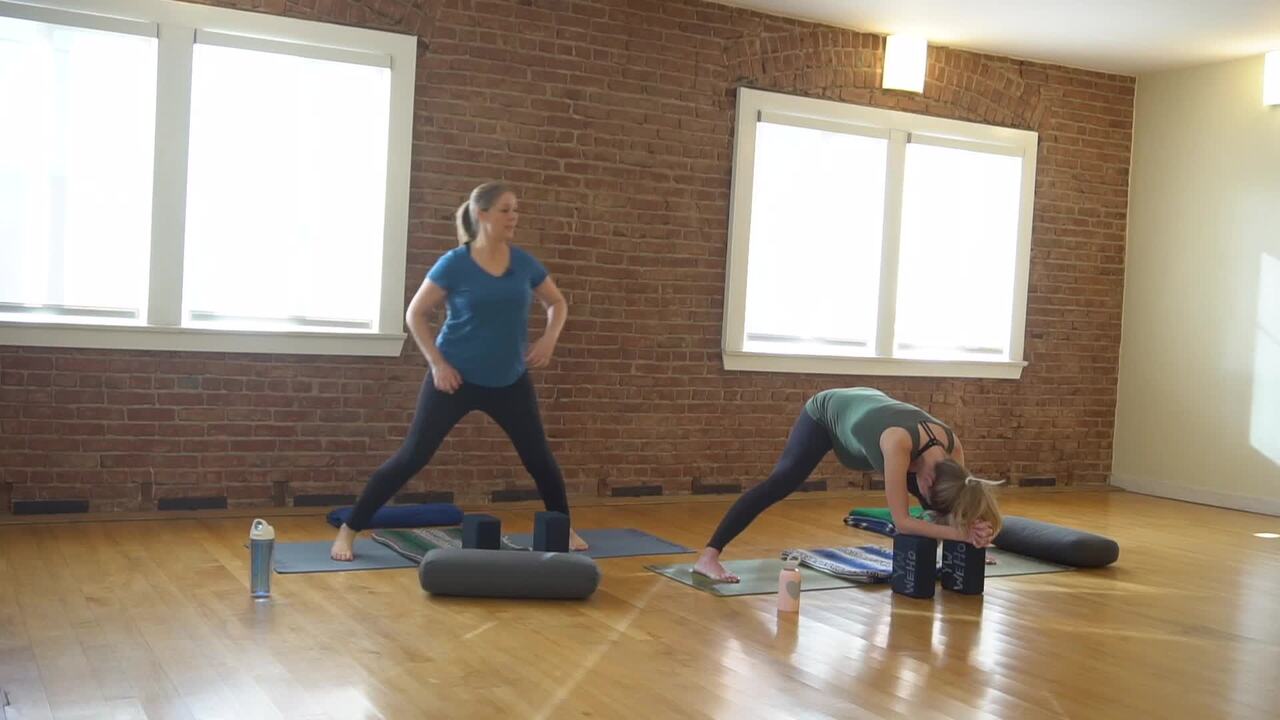 Boost your immune system and ease digestion during your pregnancy with these safe and gentle twists. Recommended props: 1 blanket, 1 bolster, 2 blocks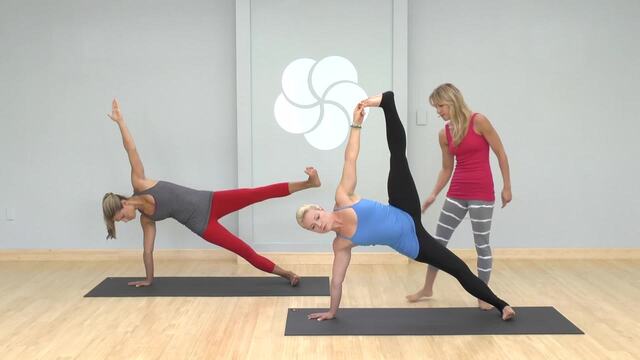 Get ready for vasisthasana and all of it's fun variations with tree pose and hand to big toe pose.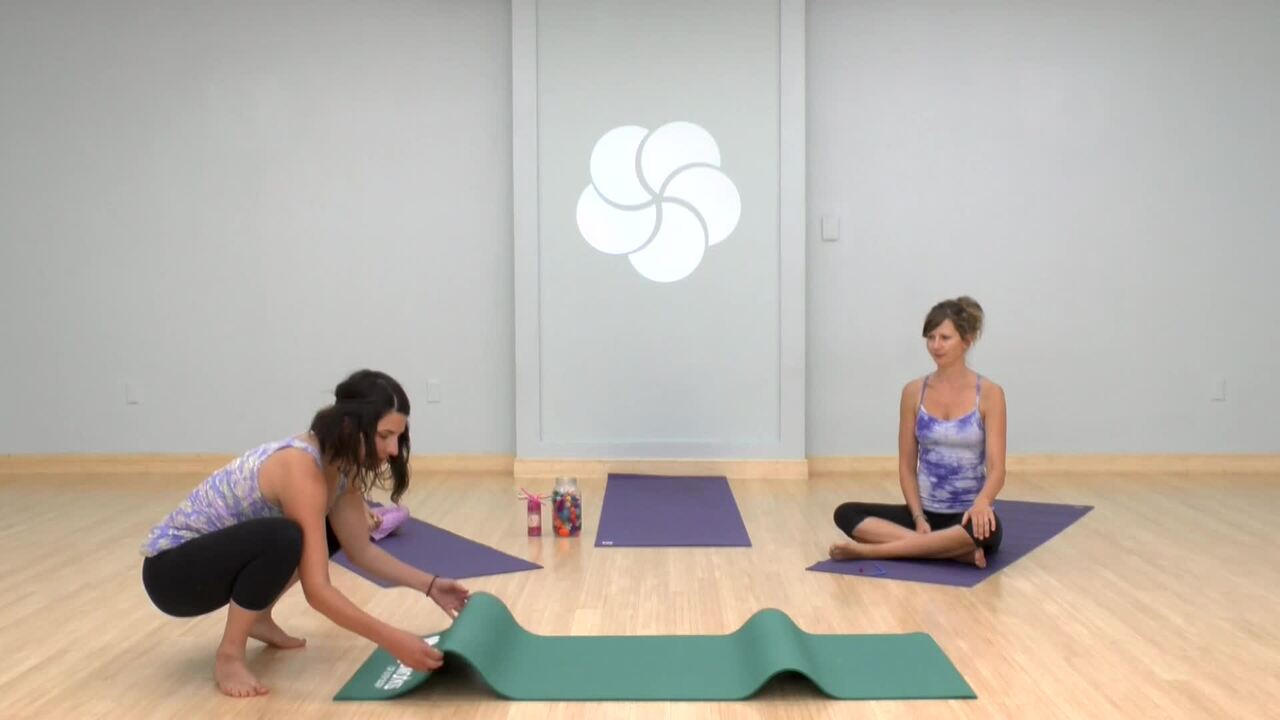 Get together with your kids in this class that focuses on breath control through a fun game! You'll need some different types of props for this one: straws and tiny pom-poms!