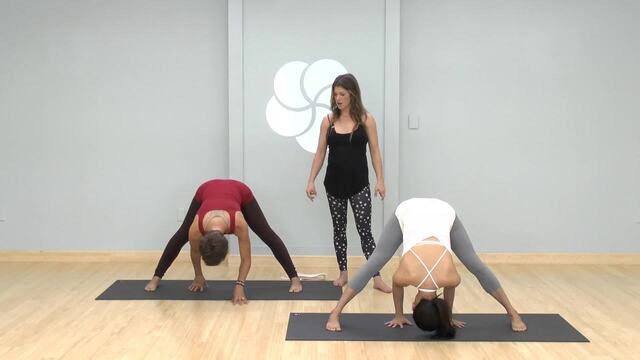 Learn to practice four variations of prasarita padottonasana, or wide-legged forward fold.
This sequence will break down the alignment for warriors 1, 2 and 3.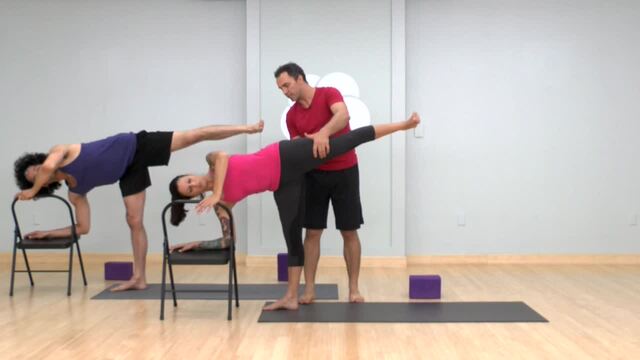 Work on opening up your lower back and hips through the use of standing poses in this Iyengar practice. Recommended props: 2 blocks, 1 chair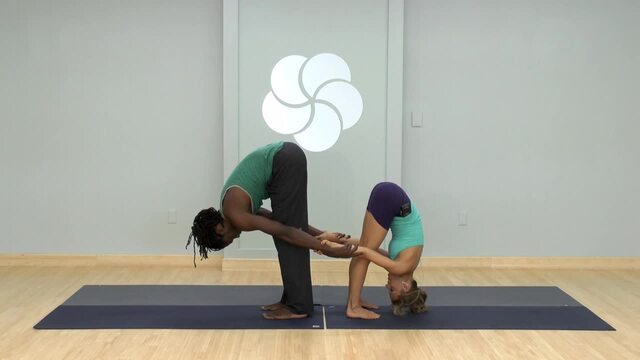 Learn how to practice standing poses with a partner in this fun class that includes warrior 2, extended side angle and forward folds!