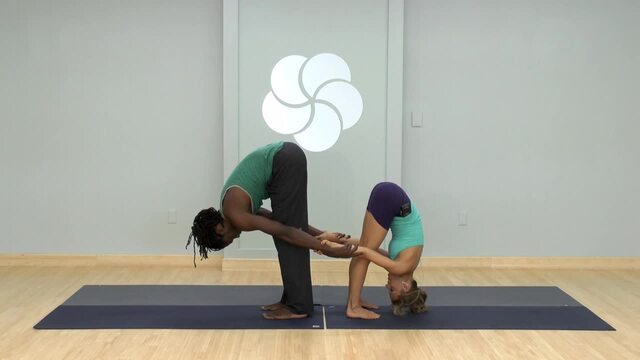 Learn how to practice standing poses with a partner in this fun class that includes warrior 2, extended side angle and forward folds!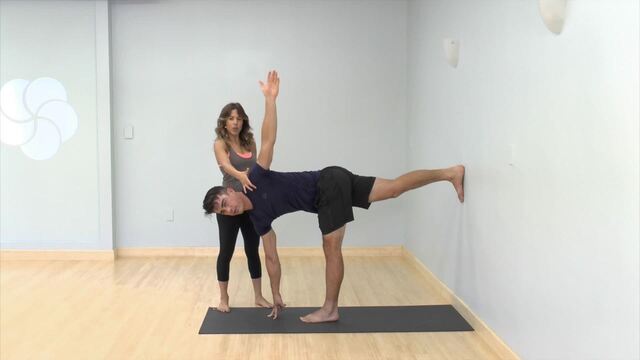 Practice twisting half moon pose at the wall to feel stable and learn what to do with your back leg.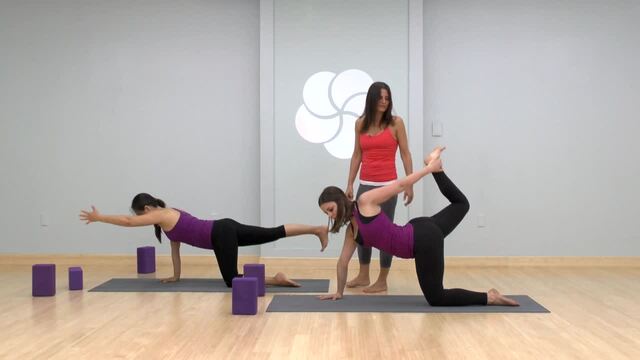 Begin with a 5-minute meditation, and then move through a series of standing poses for strength and stability while you simultaneously open the psoas, side body, chest and shoulders. Mindful pauses throughout help you experience a deeper sense of presence as well as a fuller more effortless breath. End with a short relaxation and finish feeling more rooted and radiant.
Recommended props: 2 blocks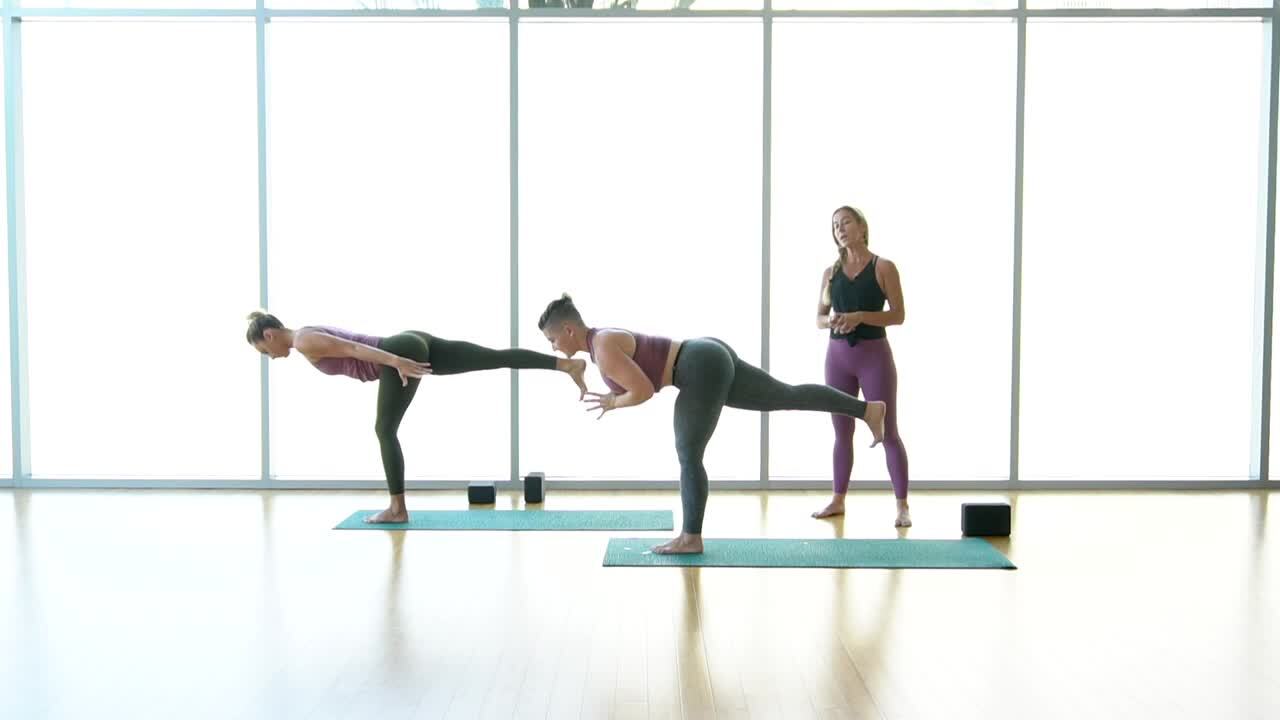 Gain strength and wisdom from this challenging class that will leave you feeling like a warrior. Recommended props: 2 blocks