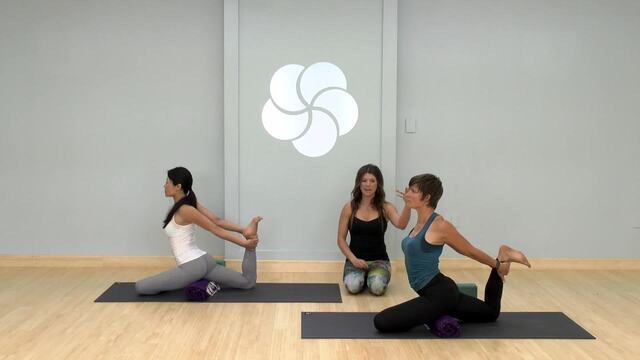 Get into eka pada rajakapotasana, or king pigeon pose - a great shoulder, chest and psoas opener.
Recommended props: 1 block, 1 blanket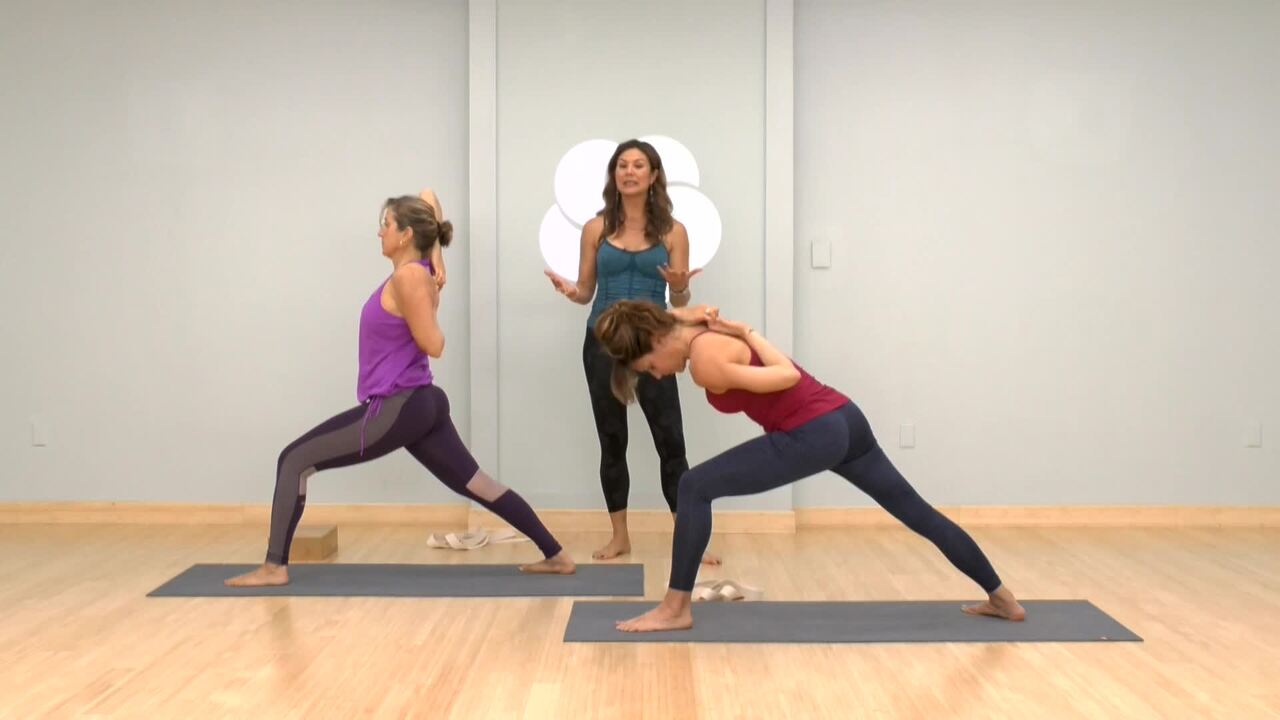 Create space and openness for your shoulders with this quick and effective flow class. Recommended props: 1 strap, 1 block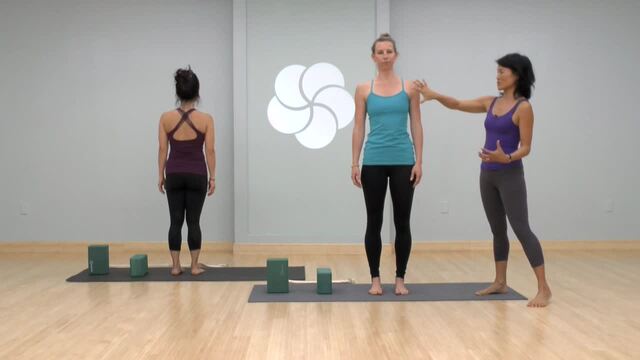 Find symmetry between the front and back body and gain balance between strength and flexibility in the shoulders.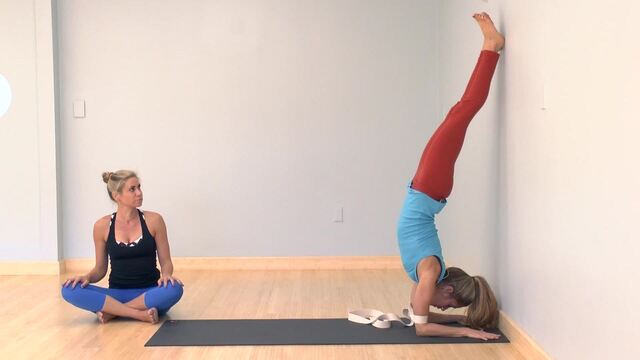 Prepare for and learn to practice forearm balance against the wall. Recommended props: 1 strap