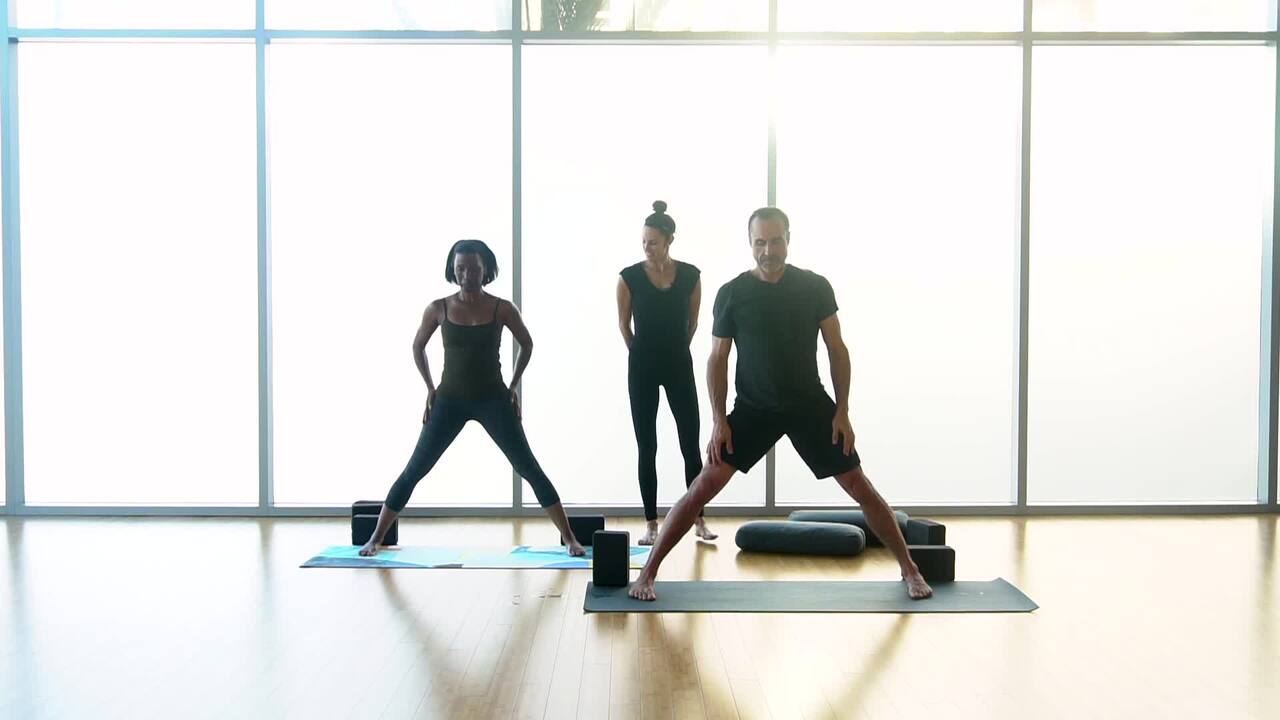 Focus on the common standing poses that are an integral part of your yoga practice that focus on external hip rotation. Recommended props: 2 blocks, 1 bolster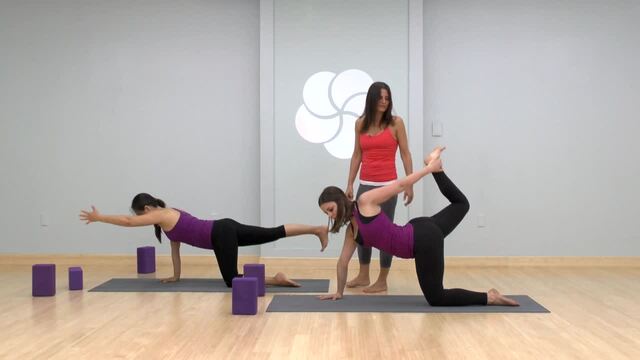 Begin with a 5-minute meditation, and then move through a series of standing poses for strength and stability while you simultaneously open the psoas, side body, chest and shoulders. Mindful pauses throughout help you experience a deeper sense of presence as well as a fuller more effortless breath. End with a short relaxation and finish feeling more rooted and radiant.
Recommended props: 2 blocks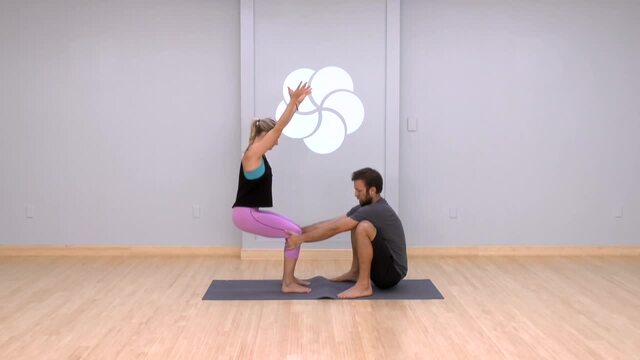 Grab a partner and stretch each other out with these standing poses.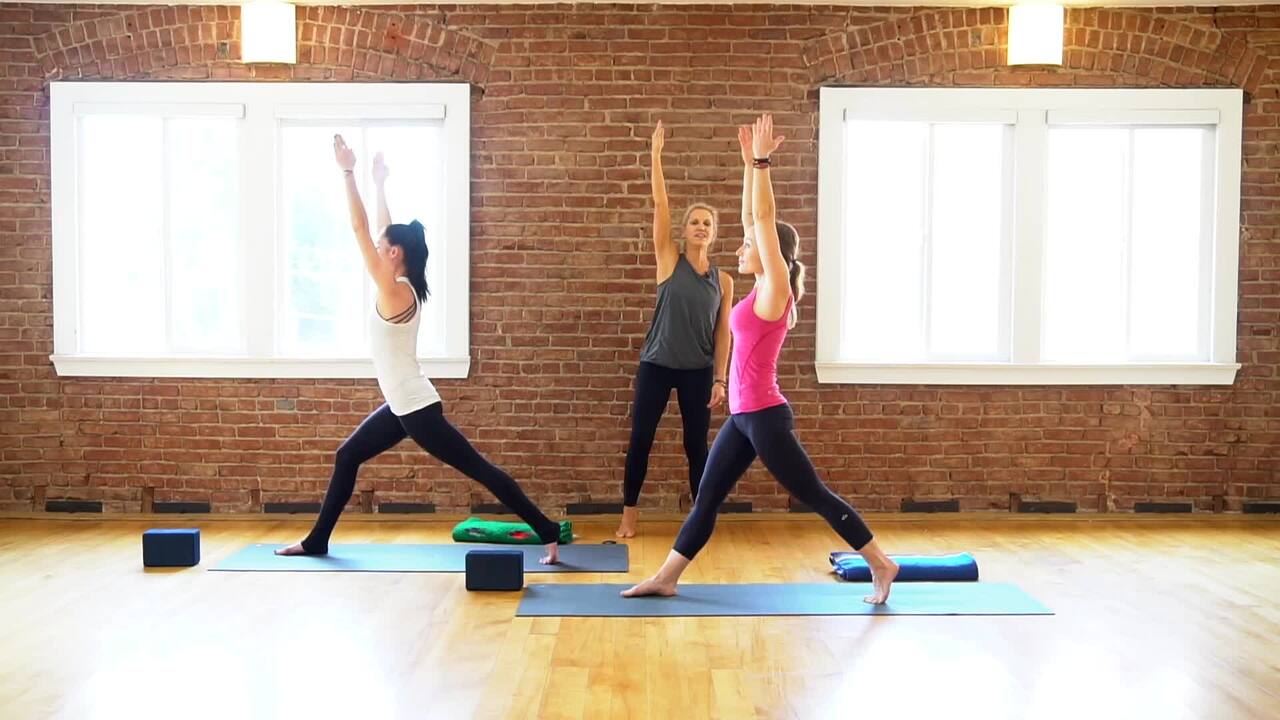 If we're going to step out into the fullness of our lives, we're going to need some strong legs! This practice will help. It's a well-rounded (as in front, back, inner and outer) leg workout that will give you the muscles to stand for what you envision. Recommended props: 1 block, 1 blanket