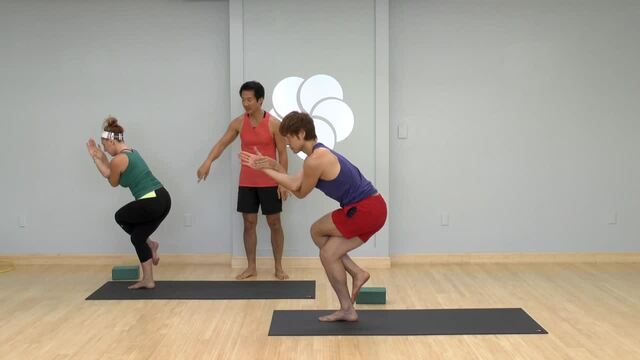 Garudasana, or eagle pose, is a fantastic way to stretch your shoulders & hips, stabilize your spine by engaging your core, and cultivate a sense of balance. Recommended props: 1 block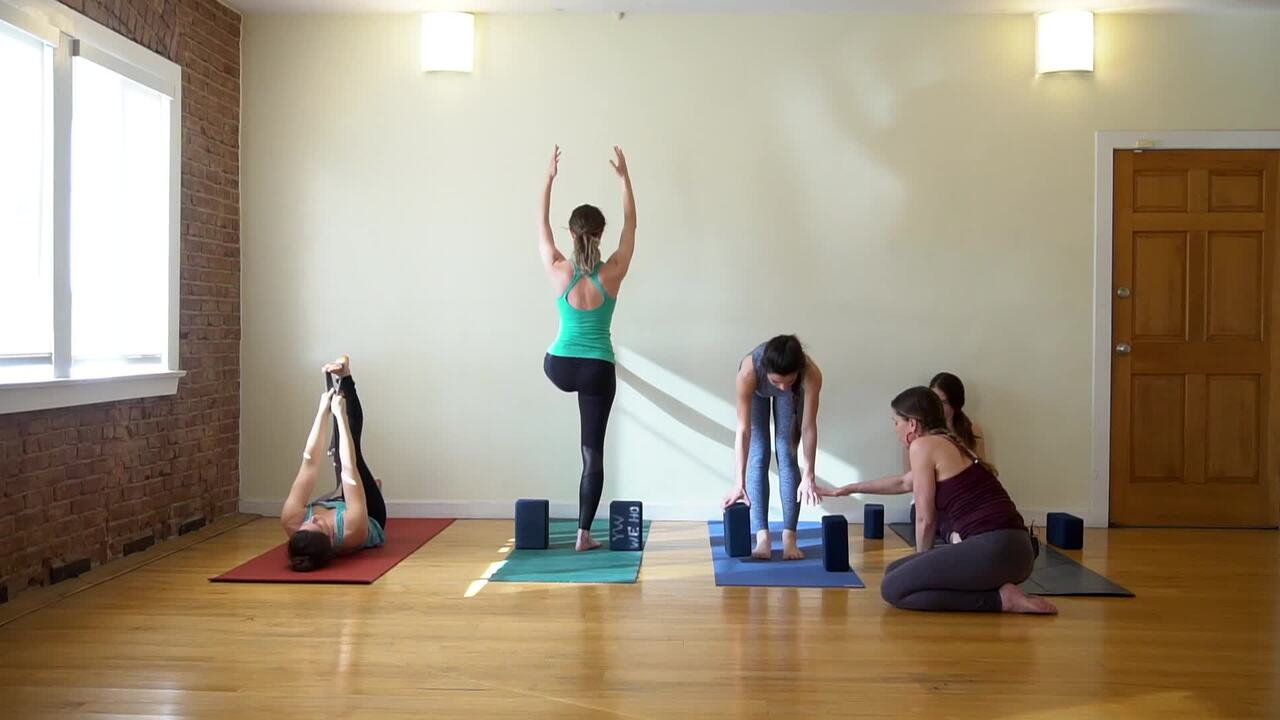 Learn different ways to use a wall to help square your pelvis in neutrally rotated poses and build strength and balance.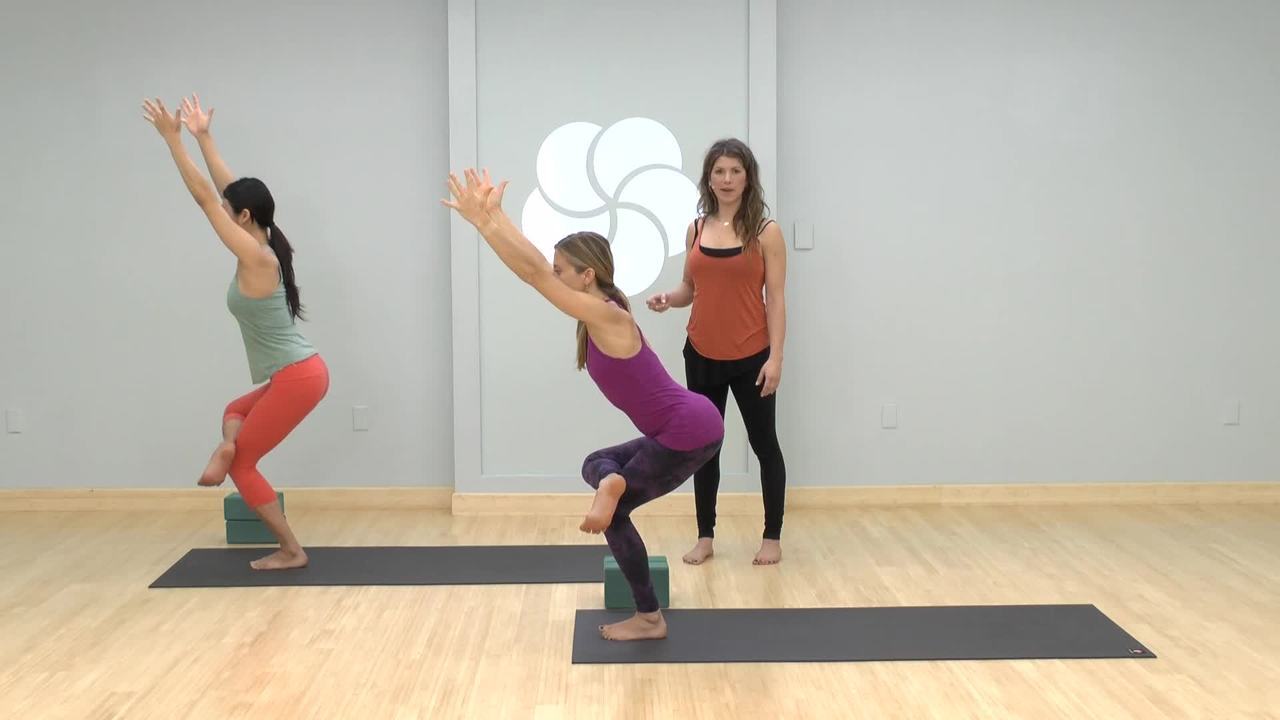 This class is focused entirely on balance poses, and comes by special request from Alex's students in Denver.
Recommended props: 2 blocks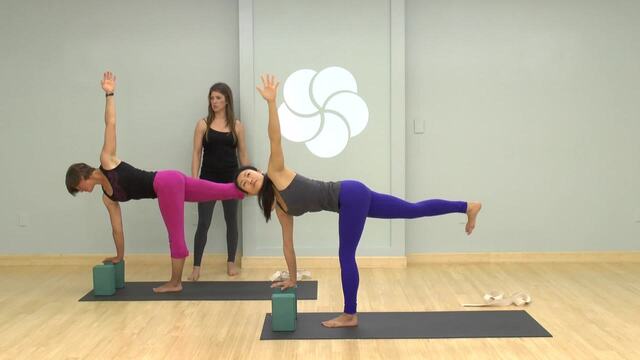 Avoid all of the common misalignments and build a tremendous amount of strength as you learn to correctly practice twisted half moon pose. Recommended props: 2 blocks, 1 strap