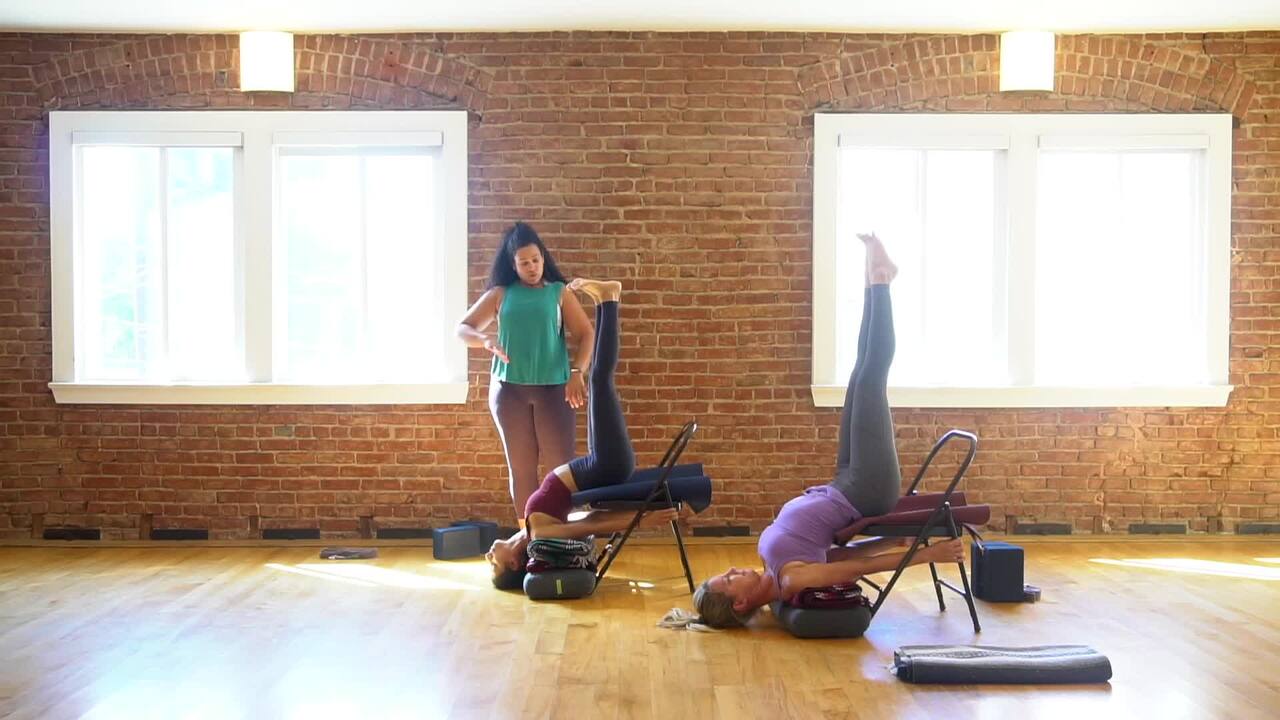 Explore options using props that will help make your shoulder stand more accessible and safer. Recommended props: 1 yoga chair, 1 bolster, 2-3 blankets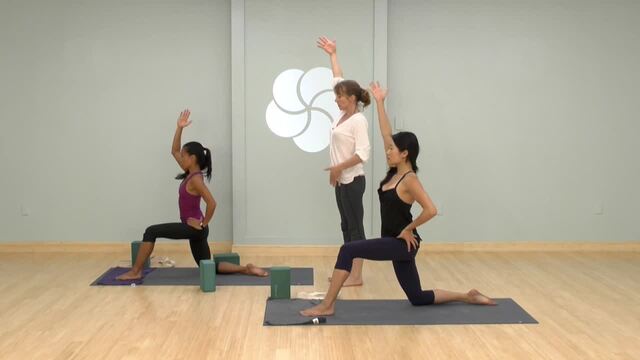 This full length class is designed with beginners in mind, but is great for anybody looking to get back to basics. If you don't have a block, you can use a thick book, and if you don't have a strap you can use a belt.
Recommended props: 2 blocks, 1 strap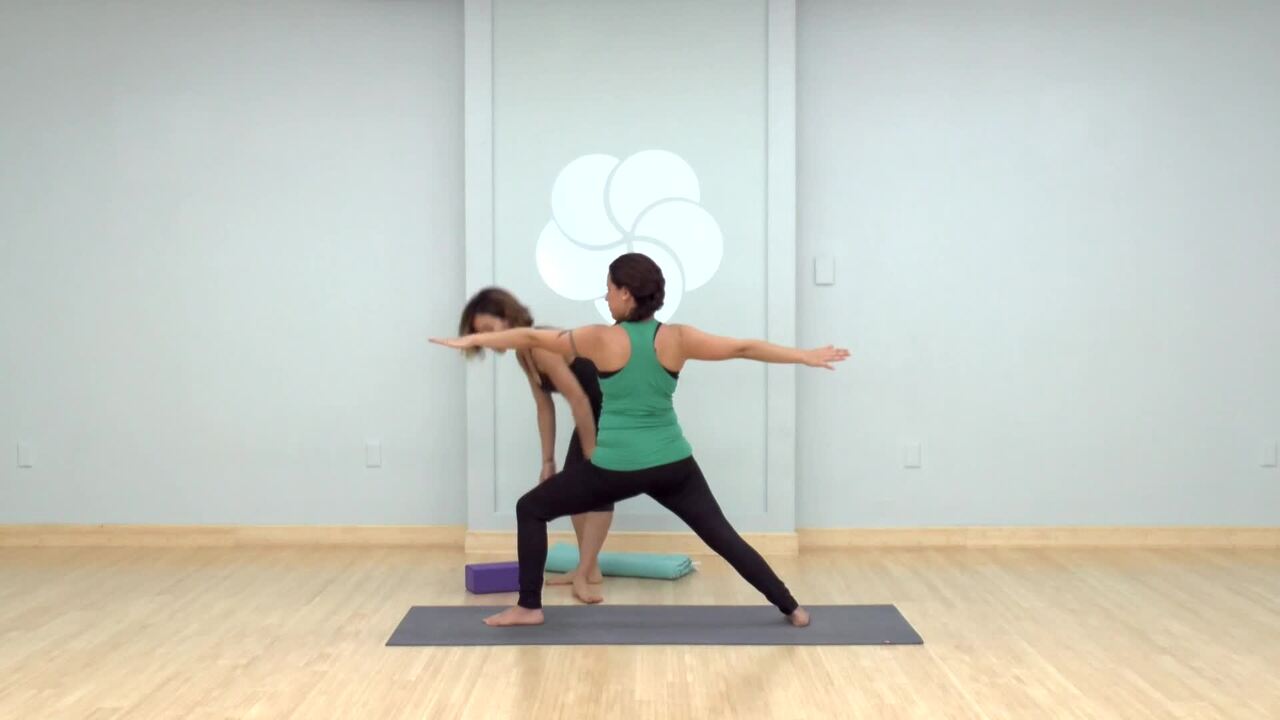 Se sienta mucho? Conduce mucho? Esta práctica es una gran manera de estirar las caderas.