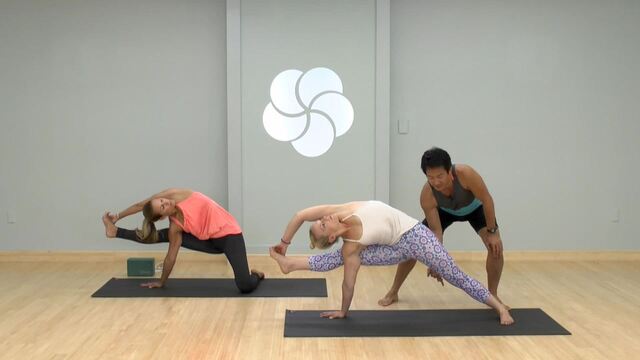 Build up to Visvamitrasana, an arm balance that requires a stable core and open hips and hamstrings. Recommended props: 1 block, 1 strap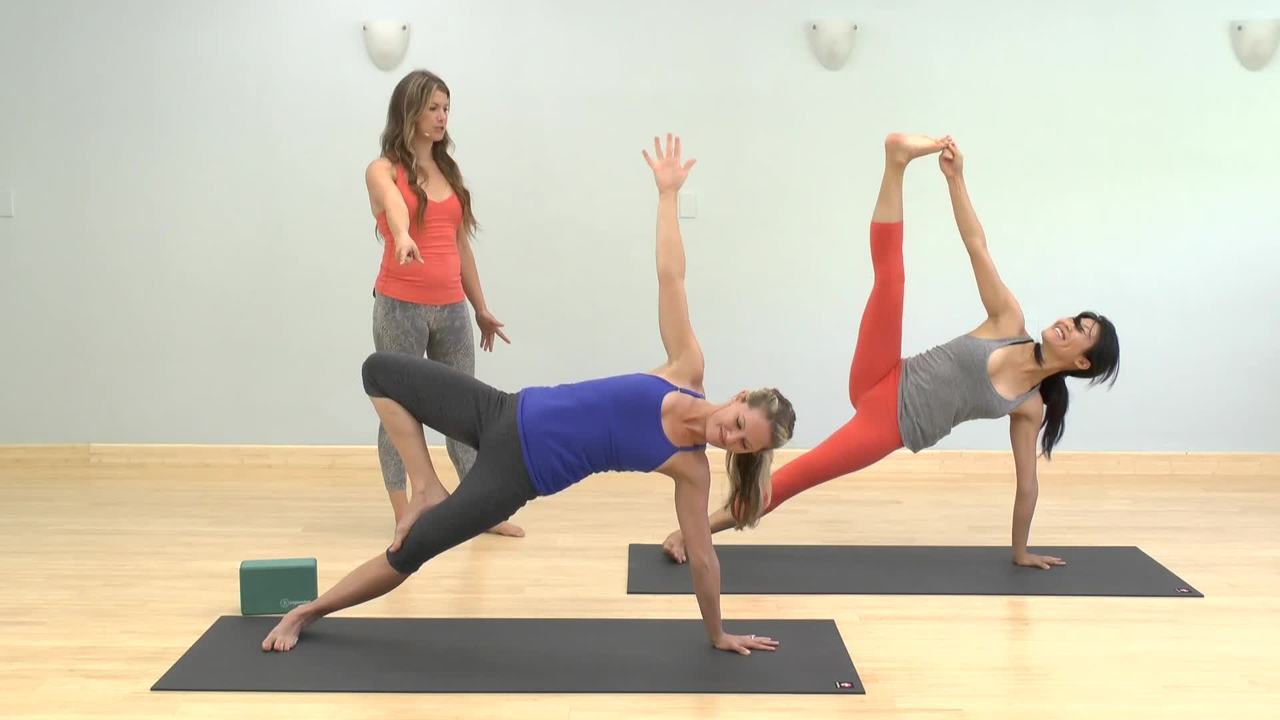 This yoga sequence focuses on your hamstrings and core and leads to Vasisthasana B.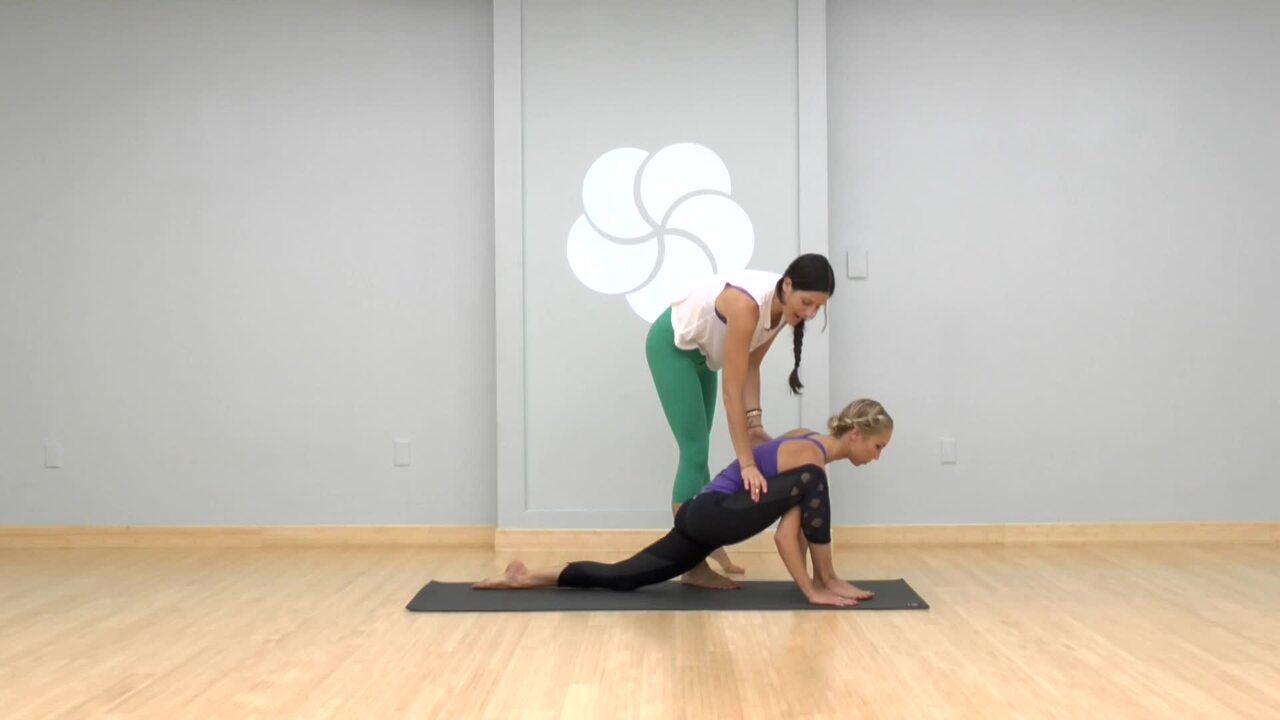 Work on the split legged arm balance, eka paka koundinyasana 2, in this fun and challenging class.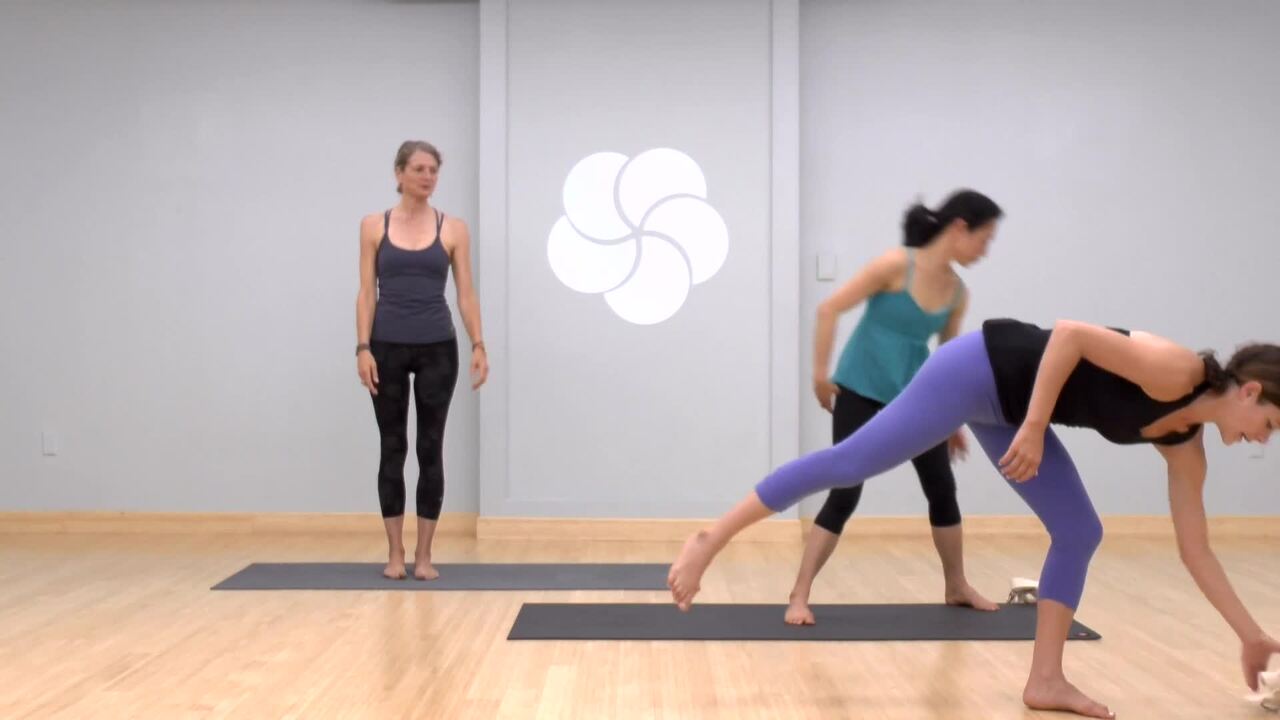 Practice different variations of this challenging standing pose that will open your hips, strengthen your back and core and lengthen your hamstrings. Recommended props: 1 strap