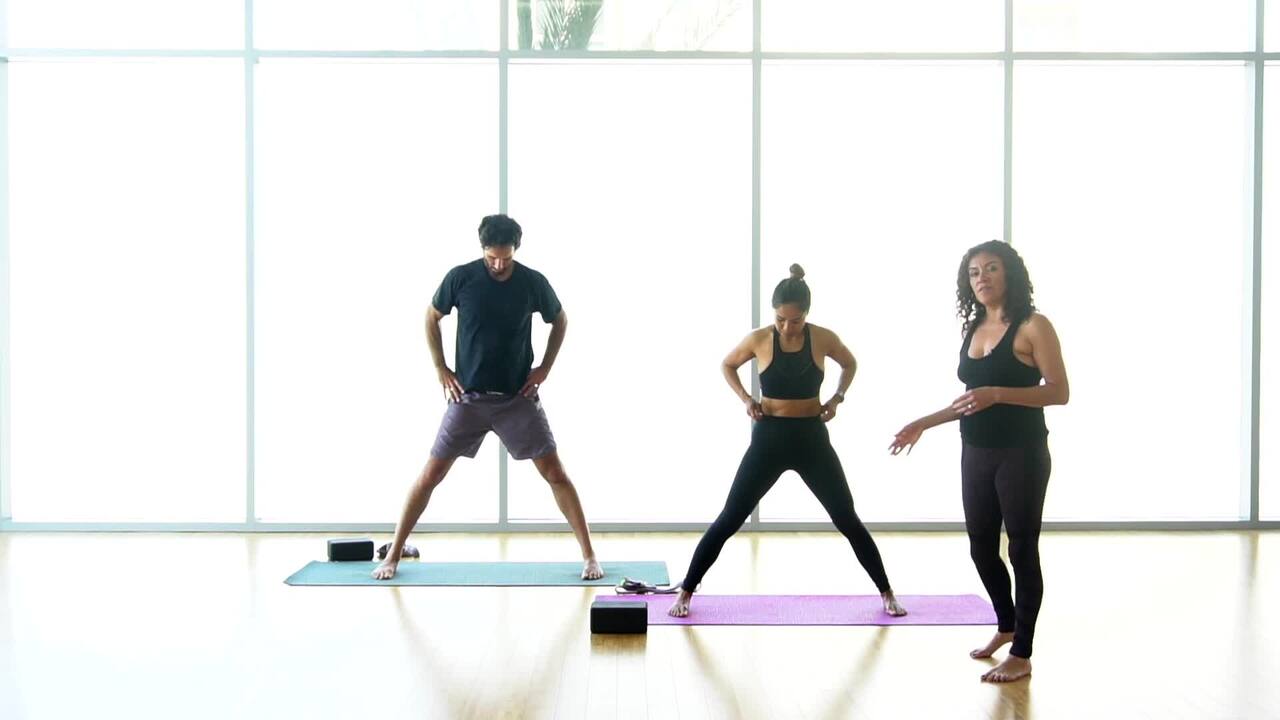 Free up the tension and emotions in your back and shoulders in this quick flow class that will leave you feeling refreshed. Recommended props: 1 block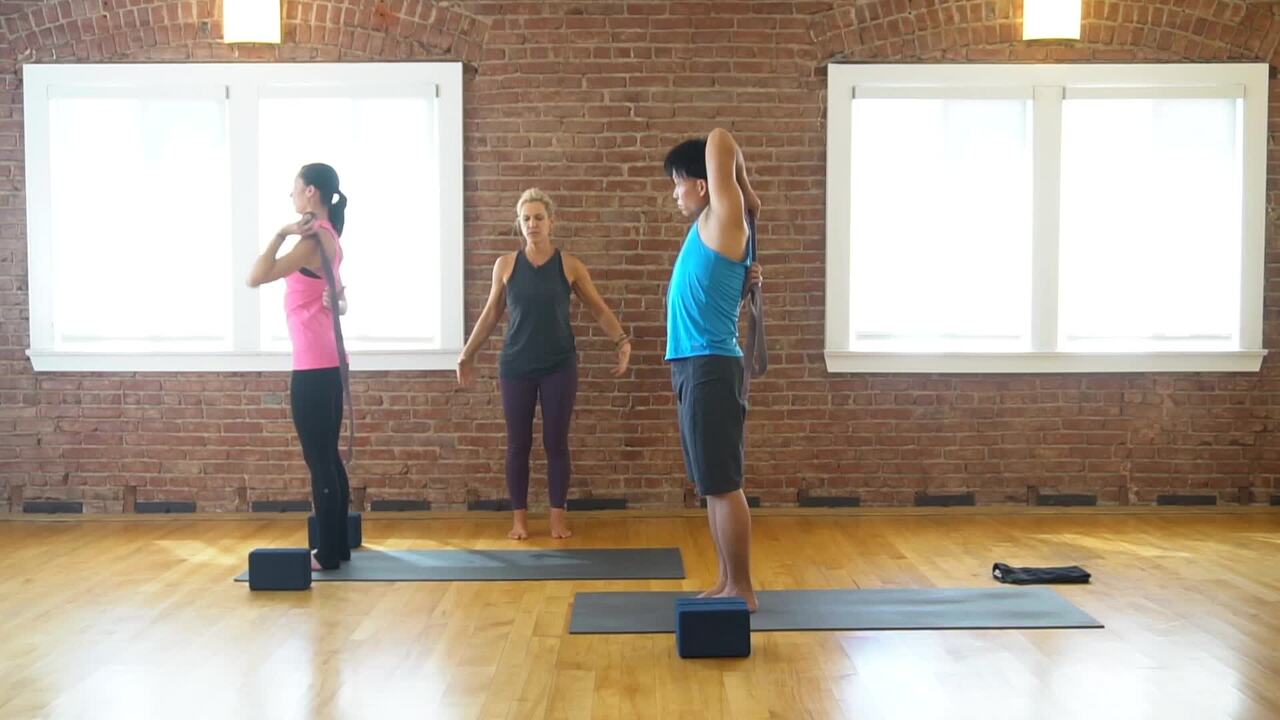 Enjoy transforming "shoulds" into "goods" in your shoulders. Join Andrea for this shoulder-oriented class. A loose grasp on a strap is suggested for this practice, as many of us tend to get a bit overly ambitious at the top of this sequence, only to find it unbearable mid-way through. Remind yourself that you are administering therapy, not torture.
The simplicity of these movements is misleading – they pack a punch. Listen to what your shoulder girdle is telling you and if you need to take a break then absolutely take one. Dull pain and sharp pain are very different indicators. Dull pain is what Mr. Iyengar calls "good pain"-- things shifting carefully. Sharp pain is our body throwing up red flags and telling us to stop what we are doing before we injure ourselves. It's a great opportunity to experience sthira sukham asanam (which means steady and sweet).
Recommended props: 1 block, 1 strap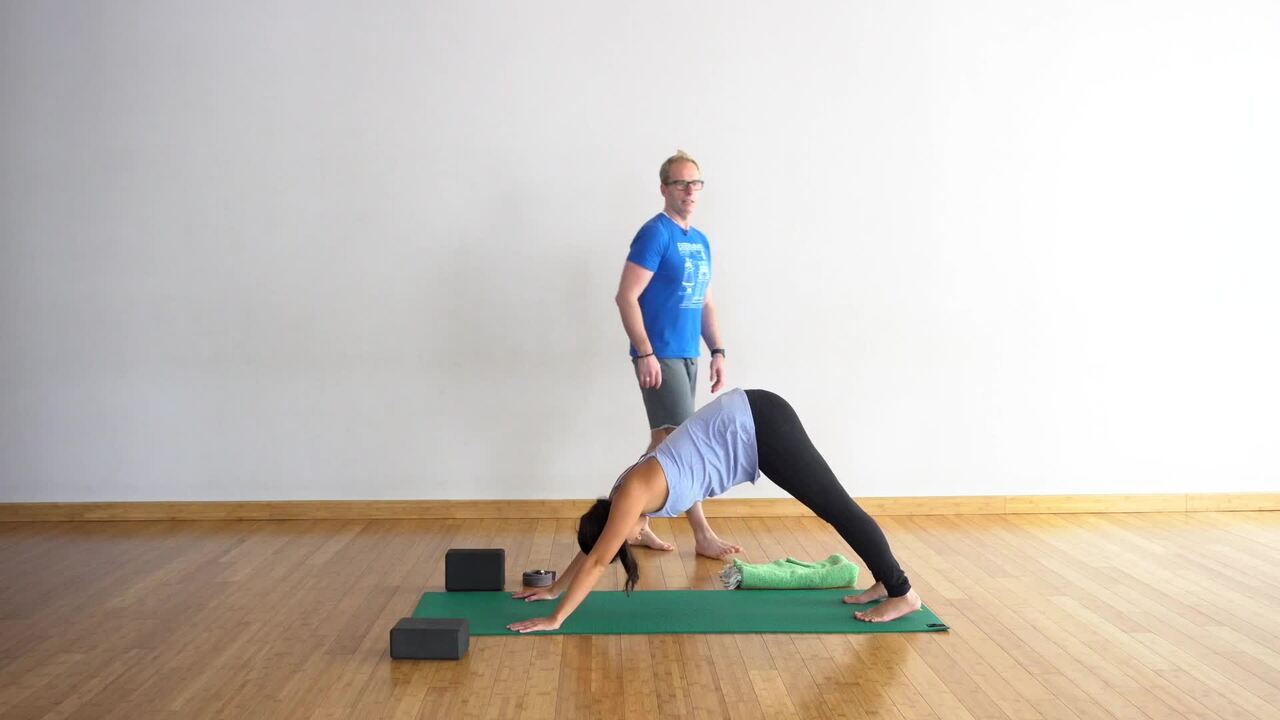 Open up your shoulders and upper back in this class that will help you sit up tall and centered whether your at a desk or out and about. Recommended props: 2 blocks, 1 blanket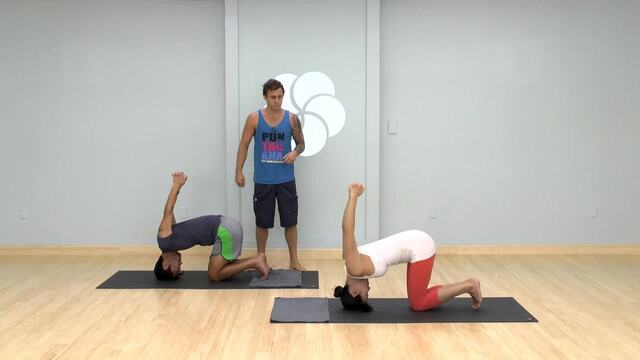 Stretch and strengthen your shoulders in every direction.