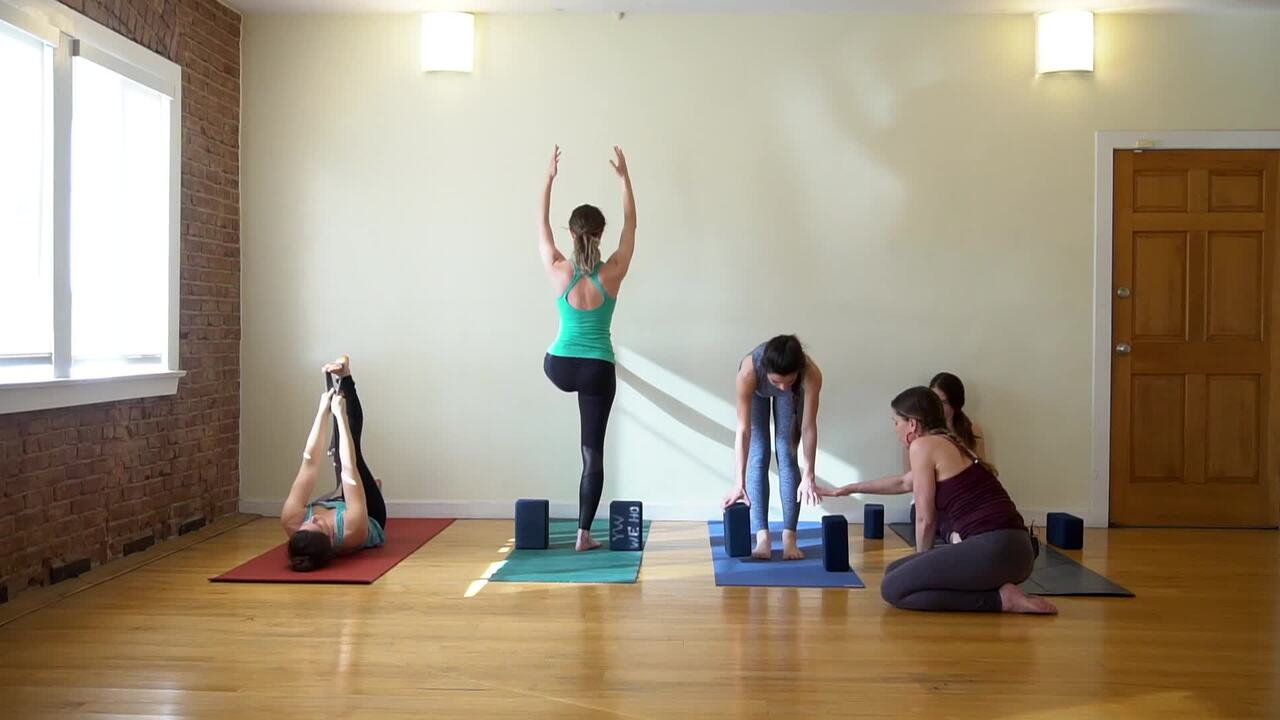 Learn different ways to use a wall to help square your pelvis in neutrally rotated poses and build strength and balance.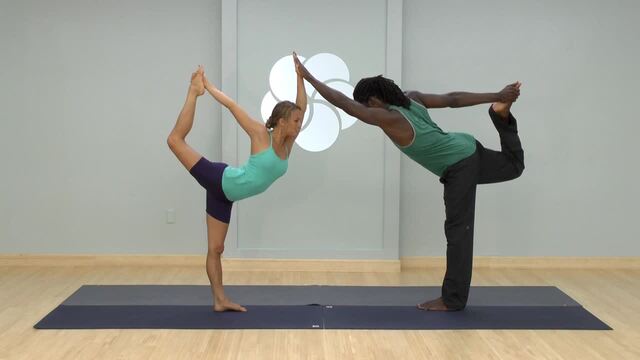 Grab your partner and move together through a series of heart opening, side stretching, twisting and balancing that ends in lord of the dance pose.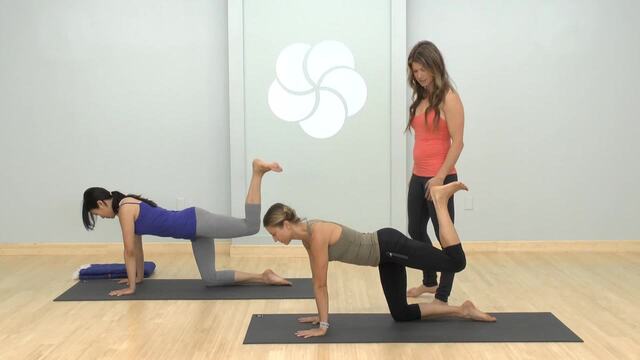 Lift and shape your seat in just 20 minutes! Did you know we have an entire Yoga Butt Journey Series?
Recommended props: blanket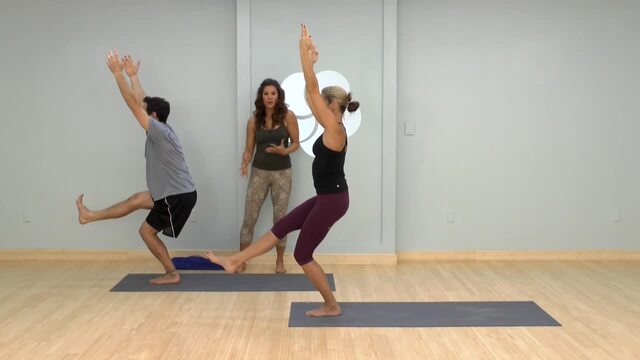 These shorter chakra flow classes can be practiced on their own or linked together to make one 90 minute class. Warm up with some sun salutes first, and click here if you're moving to the second chakra. Recommended props: 1 blanket