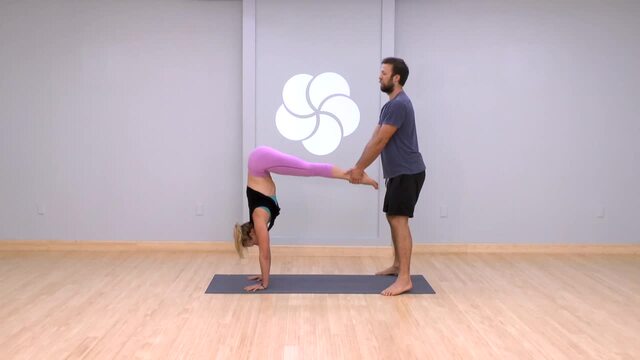 Work on your handstand practice with a little help from your friends in this partner yoga class.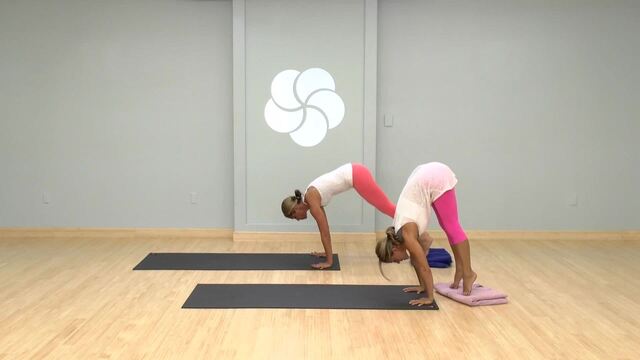 Try this core exercise, which is part two of a three video series on how to press up into handstand with a partner. Start with the suitcase and end with alignment, tightness & balance Recommended props: 1 blanket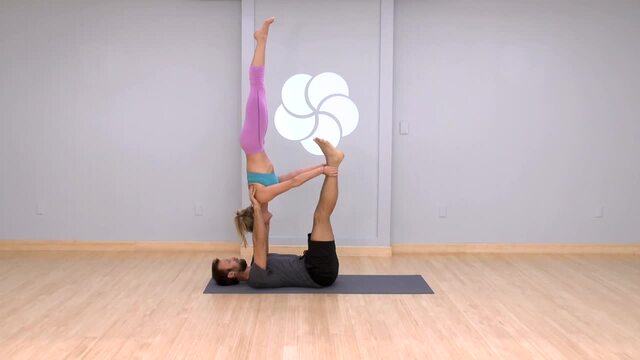 Give acro yoga a try with this super fun sequence! Be sure to stay in close communication with your partner as you move through these poses.