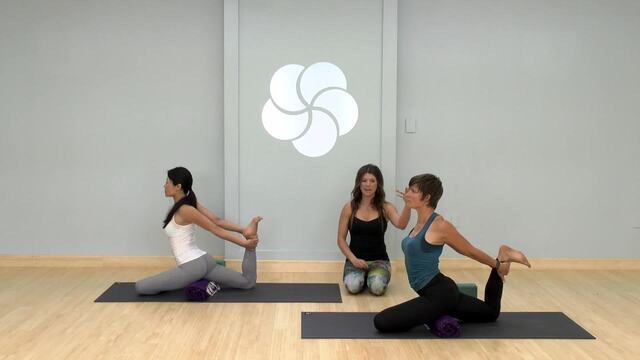 Get into eka pada rajakapotasana, or king pigeon pose - a great shoulder, chest and psoas opener.
Recommended props: 1 block, 1 blanket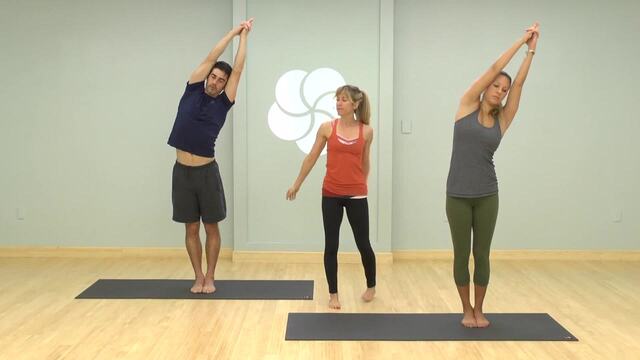 This is a short sequence that you can do anytime, anywhere to stretch your hamstrings, hips and shoulders.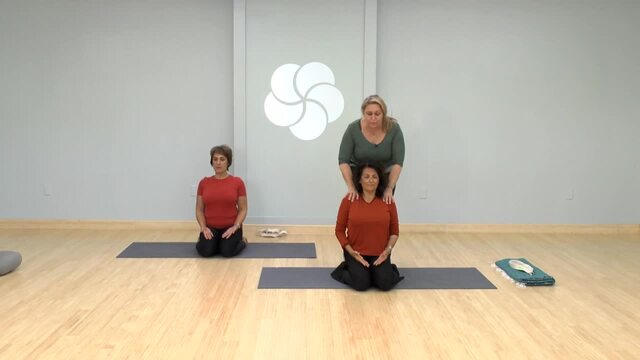 Unblock stuck energy in the shoulders and hips in this Iyengar class that is ideal for women over 40. Recommended props: 1 strap, 1 blanket, 1 bolster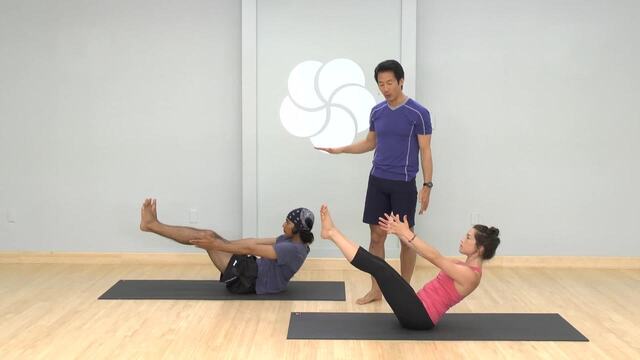 This intense core sequence will strengthen all of the muscles that support your spine while opening your hamstrings and hips. Check out our yoga for a stronger core journey series.