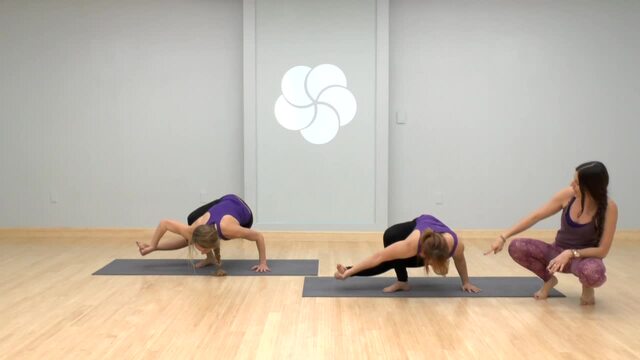 Practice the arm balance baby grasshopper, which is a great preparatory pose for grasshopper.
Perfect your vasisthasana b with this advanced tutorial! Before practicing this video, be sure to warm up your hips, inner thighs, hamstrings and hip flexors.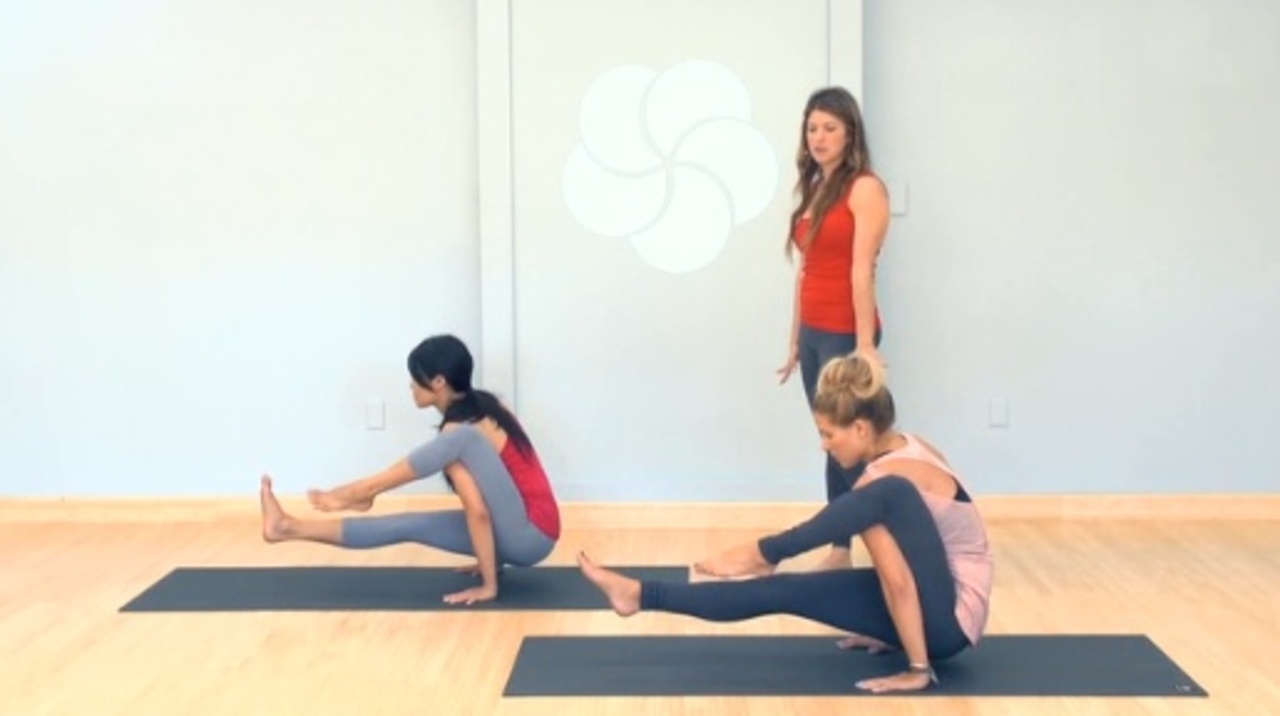 A short but challenging yoga sequence that leads to an arm balance called ashtavakrasana.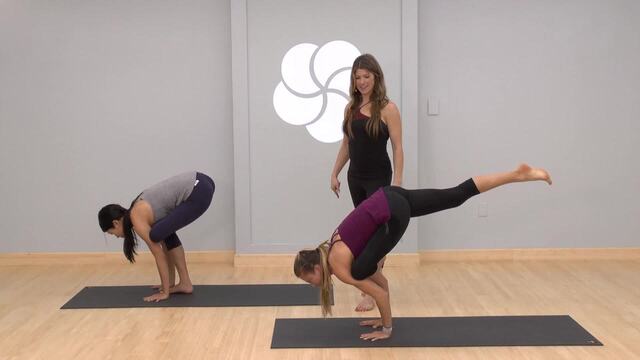 This yoga sequence of externally rotated standing poses leads to flying pigeon.