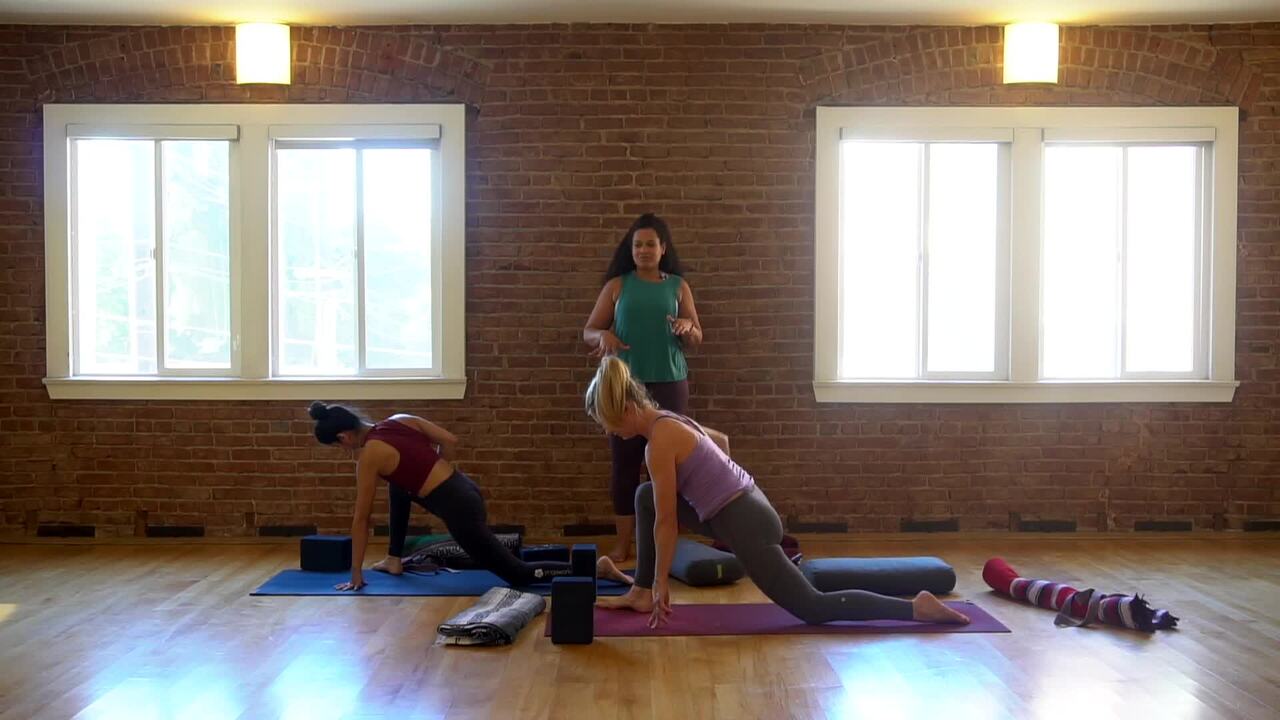 Stretch out your sides and groins in this class aimed at freeing up those hard to reach areas of your body. Recommended props: 2 blocks, 2 blankets, 1 bolster, 1 strap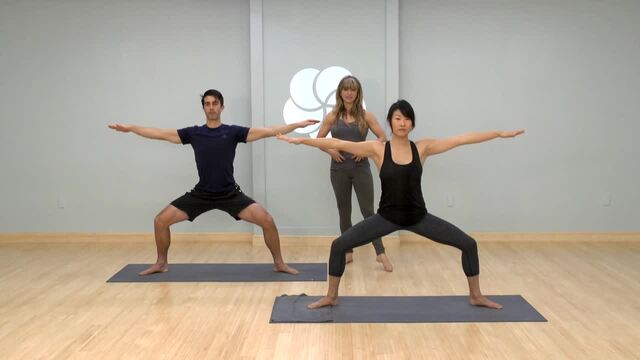 Strengthen the lower body, then reward yourself with some feel good stretching to release tension and increase flexibility.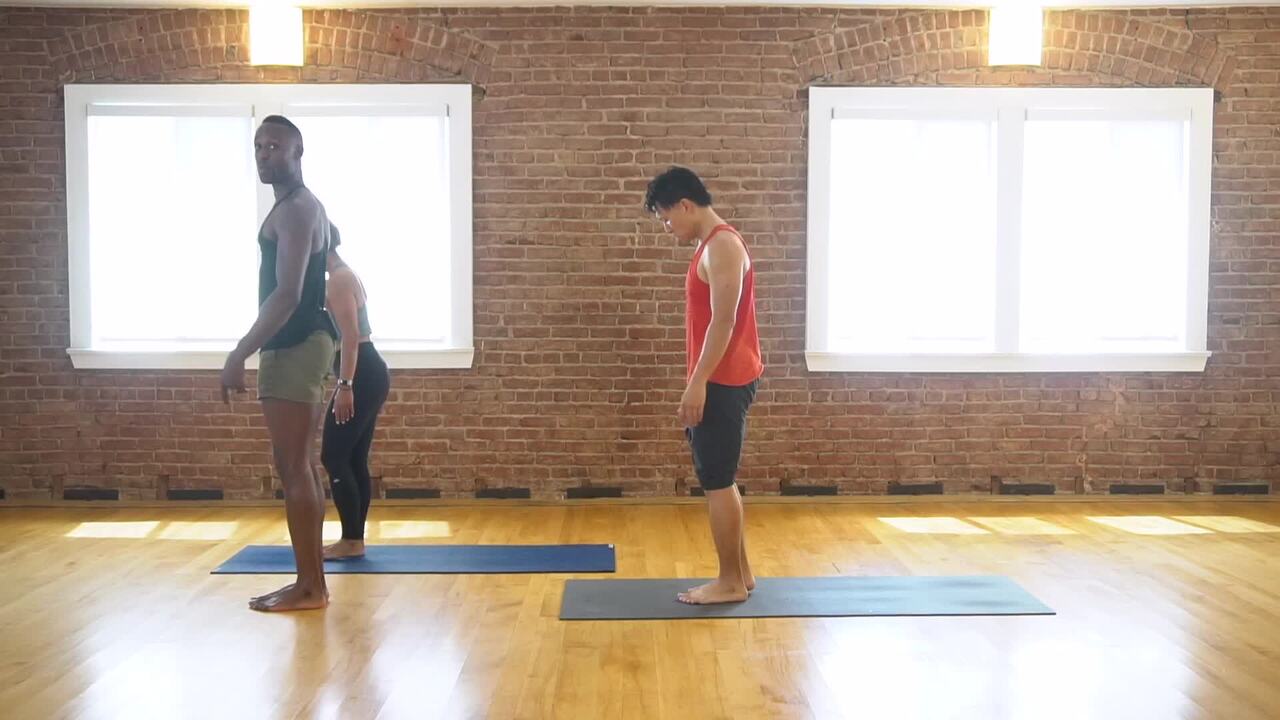 Get that fire cooking in your legs in this super fast class that will have you feeling the burn.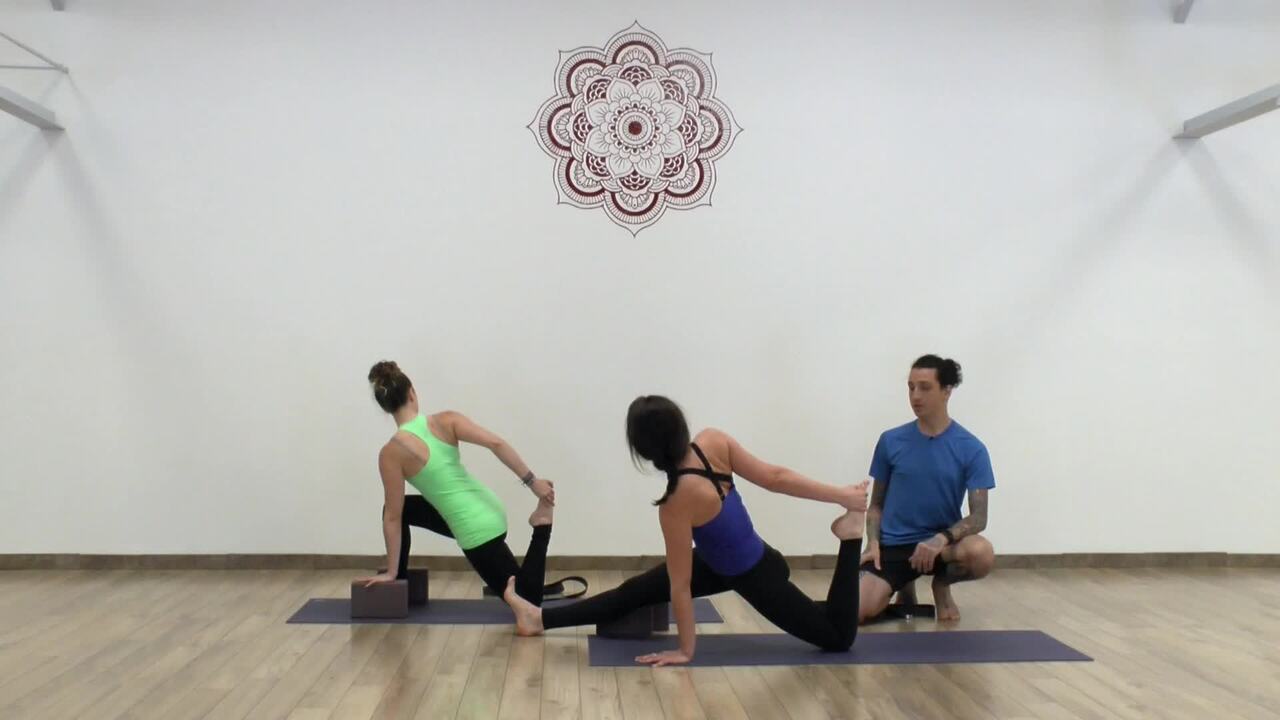 Flow into hanumanasana in this quick, stretchy practice. Recommended props: 2 blocks