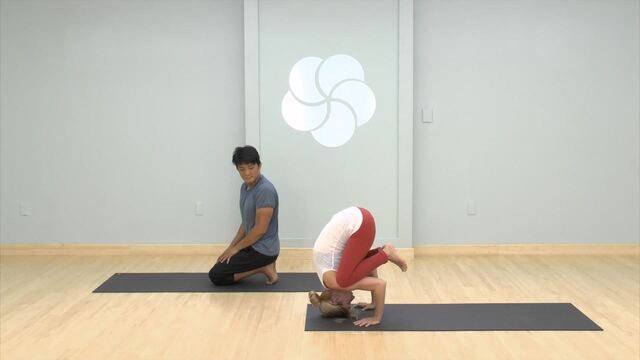 Learn where to shift your weight and when to engage your strength in the tricky transition from bakasana to tripod.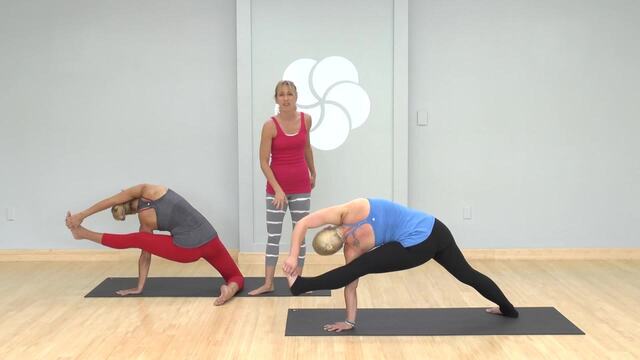 Flow into 5 different variations of vasisthasana, otherwise known as side plank pose.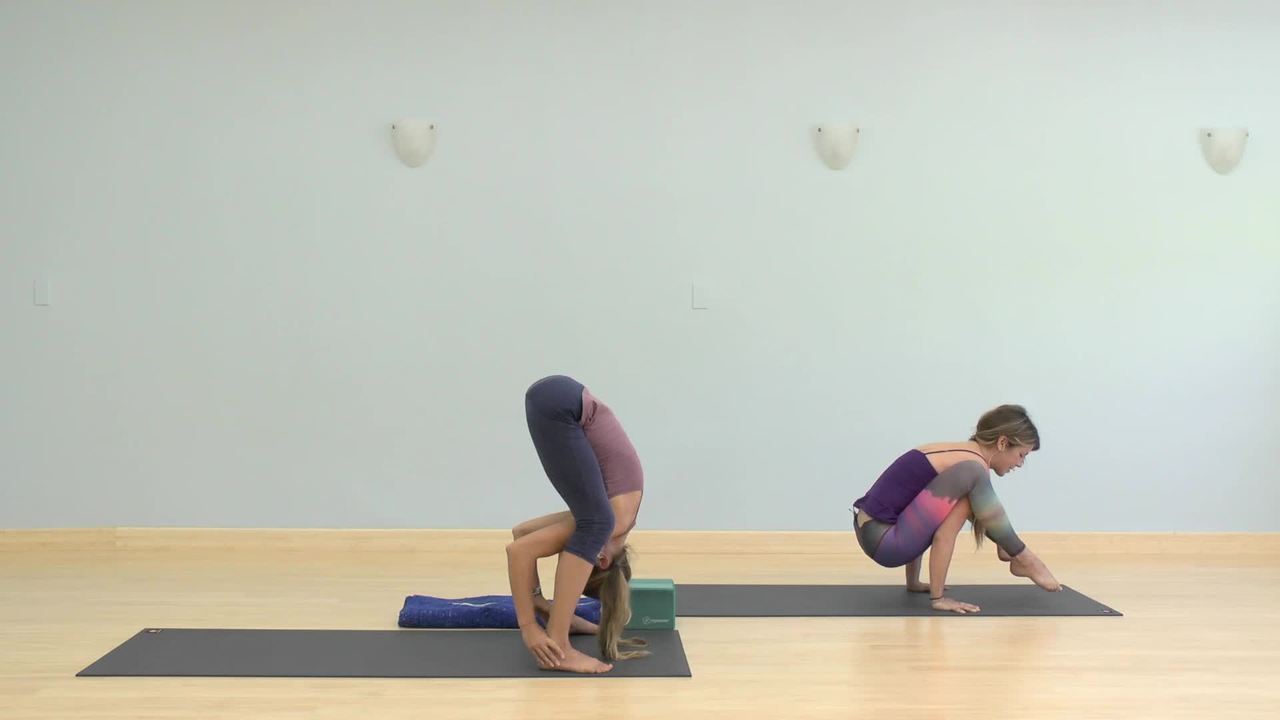 This sequence combines neutral and external standing poses and leads to titibasana/firefly. Recommended props: 1 block, 1 blanket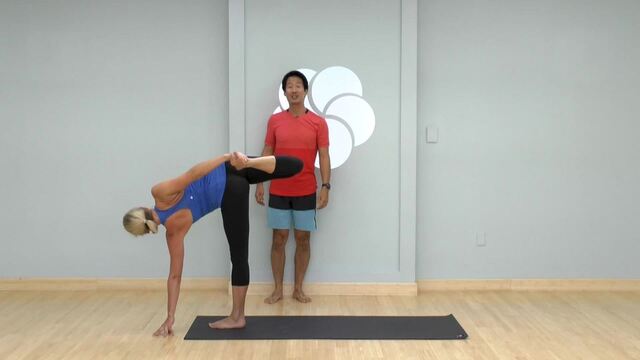 Master the back bending variation of half moon pose.