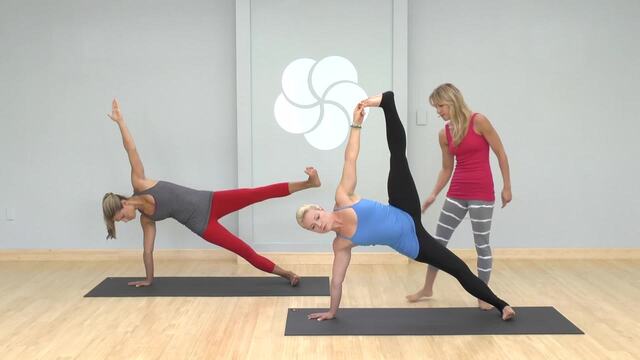 Get ready for vasisthasana and all of it's fun variations with tree pose and hand to big toe pose.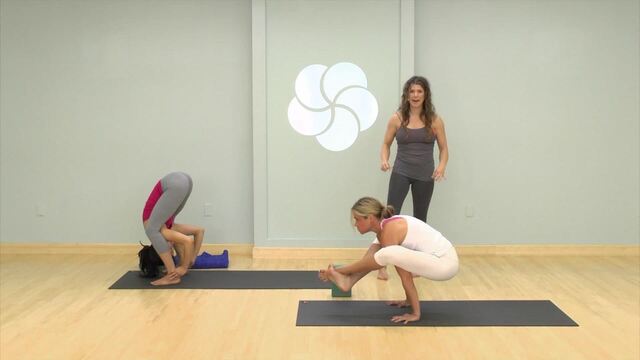 Work on bhujipidasana, which is one of the easier arm balances to get off the ground and balance in.
Recommended props: 1 block, 1 blanket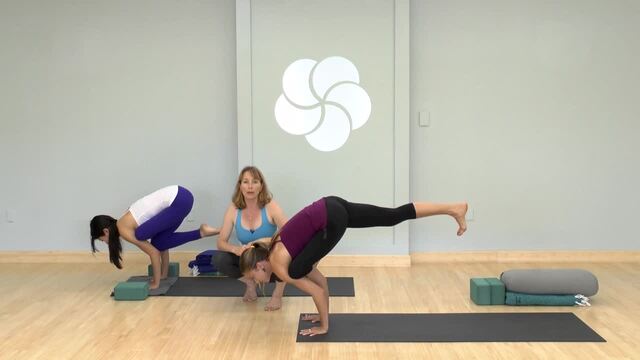 Gradually approach the arm balance flying pigeon by opening and strengthening the areas of the body you need to get into the pose. Recommended props: 2 blocks, 1 blanket, 1 bolster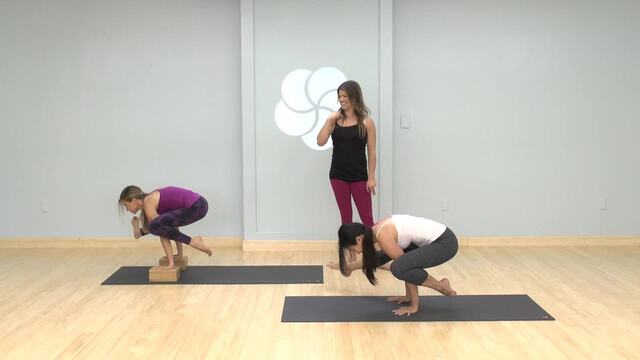 Work on eka pada bakasana, or one legged crow pose, and remember that it doesn't matter if you get into the final arm balance as long as you have fun along the way!
Recommended props: 2 blocks