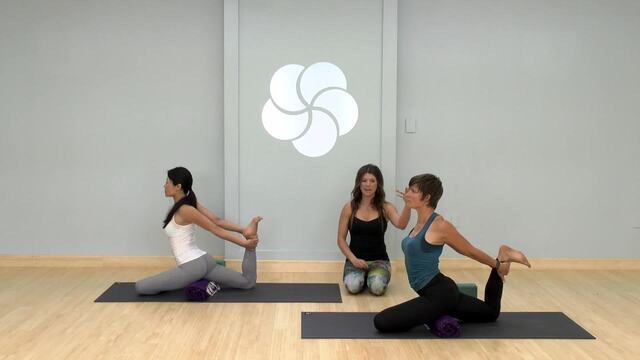 Get into eka pada rajakapotasana, or king pigeon pose - a great shoulder, chest and psoas opener.
Recommended props: 1 block, 1 blanket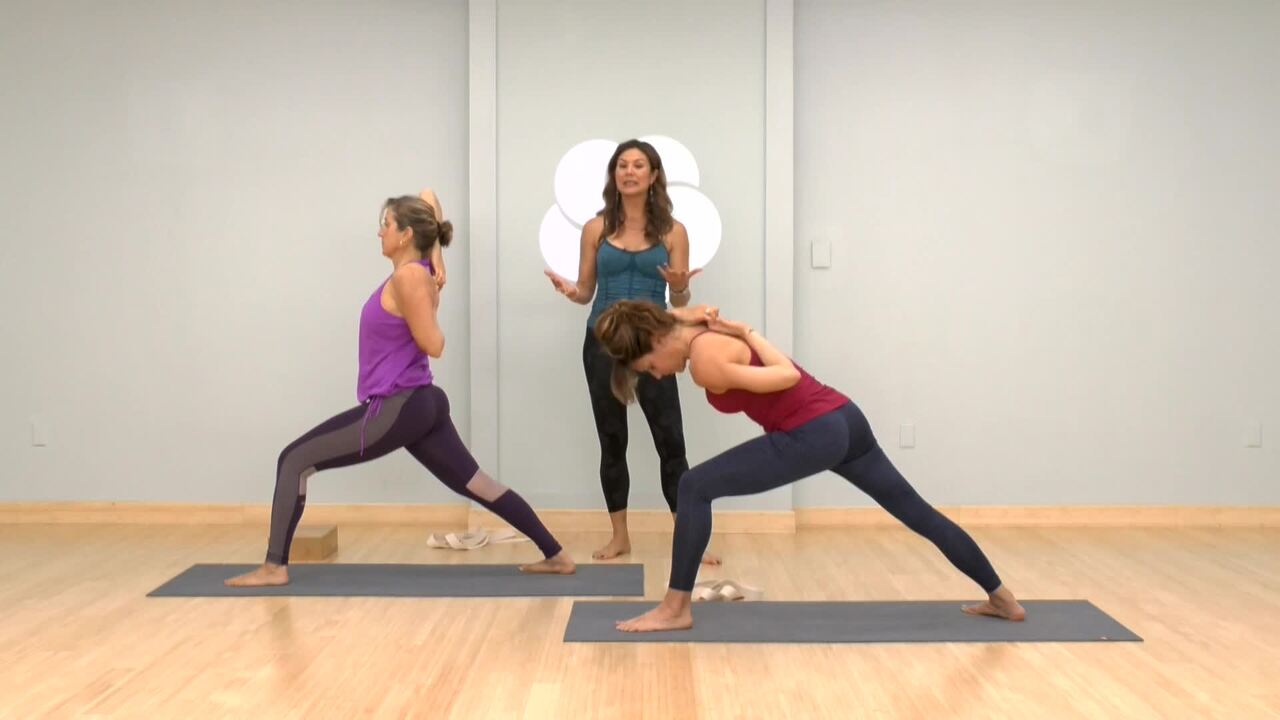 Create space and openness for your shoulders with this quick and effective flow class. Recommended props: 1 strap, 1 block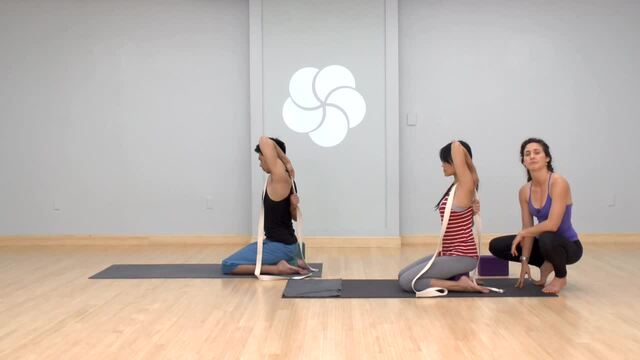 Build strength and release tension in your shoulders so that they'll be happy and flexible for your yoga practice. Recommended props: 2 blocks, 1 strap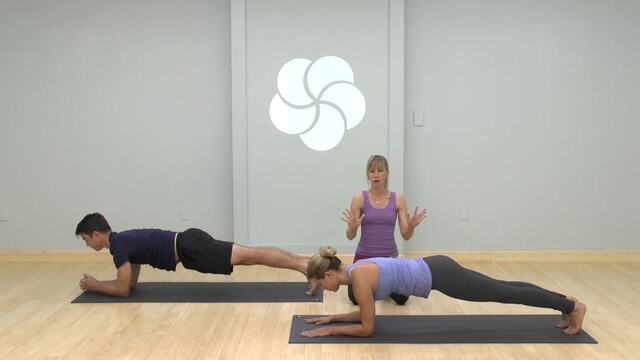 This is a short but intense yoga sequence, but approach with humor and you will have fun while making your upper body stronger.