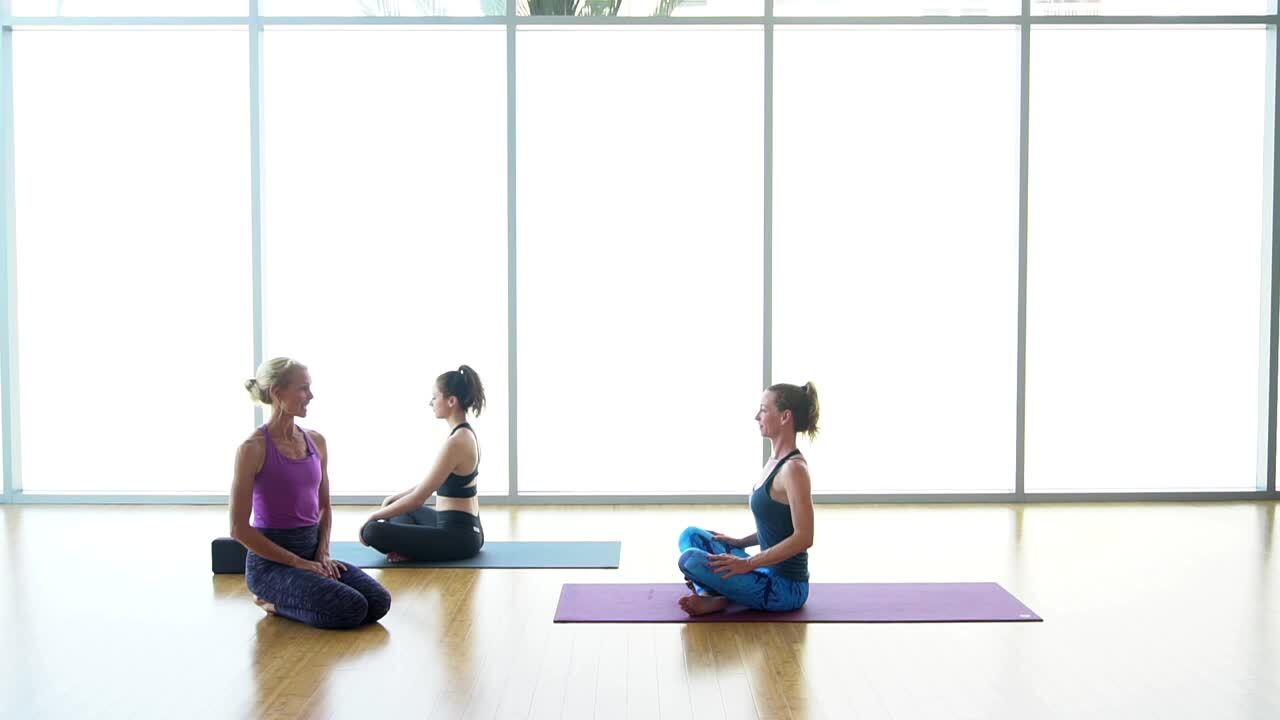 Open your hip and shoulder ball and socket joints in this stretchy class. Recommended props: 1 block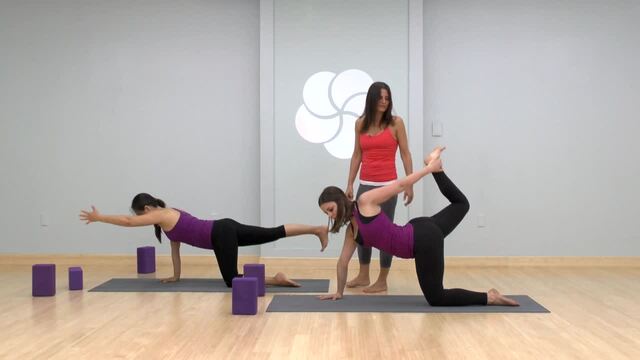 Begin with a 5-minute meditation, and then move through a series of standing poses for strength and stability while you simultaneously open the psoas, side body, chest and shoulders. Mindful pauses throughout help you experience a deeper sense of presence as well as a fuller more effortless breath. End with a short relaxation and finish feeling more rooted and radiant.
Recommended props: 2 blocks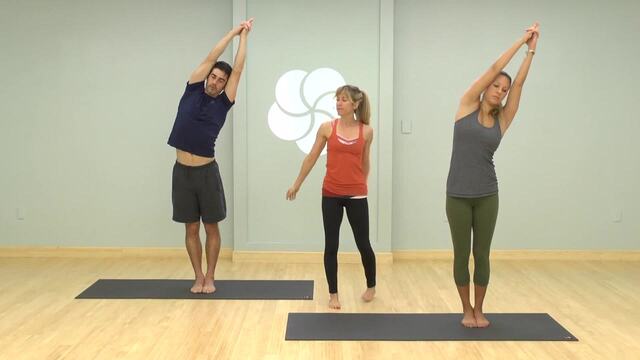 This is a short sequence that you can do anytime, anywhere to stretch your hamstrings, hips and shoulders.
Strengthen and open your shoulders so that you can practice urdhva dhanurasana with greater ease. Recommended props: 2 blocks, 1 strap