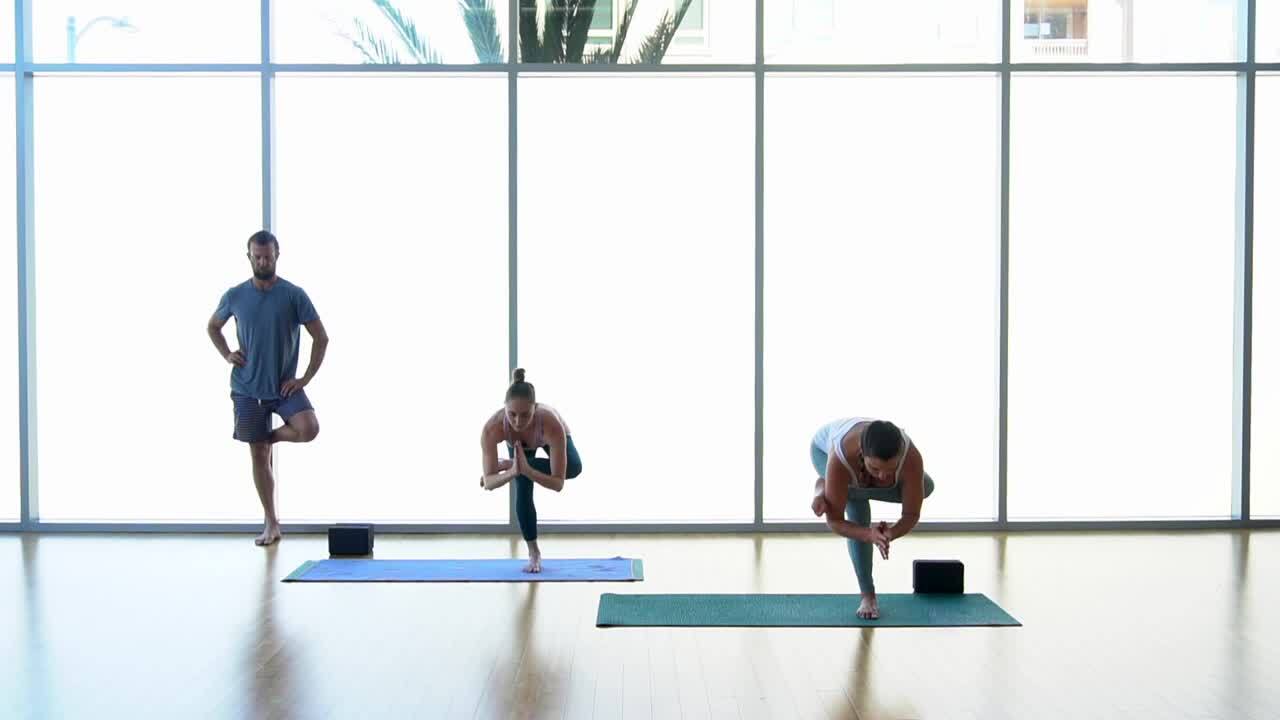 Strengthen and stretch your hips in this well-rounded and challenging practice. Recommended props: 2 blocks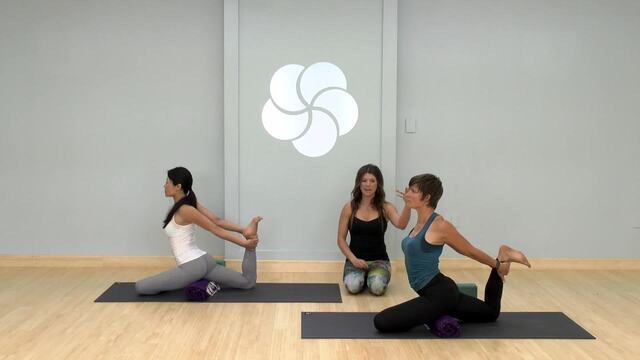 Get into eka pada rajakapotasana, or king pigeon pose - a great shoulder, chest and psoas opener.
Recommended props: 1 block, 1 blanket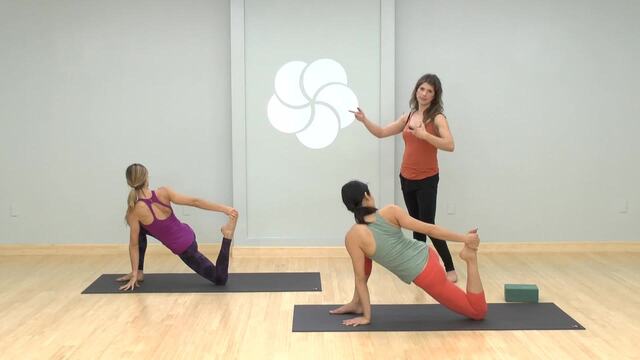 Open your hips in every direction possible in this well rounded intermediate yoga flow class.
Recommended props: 1 block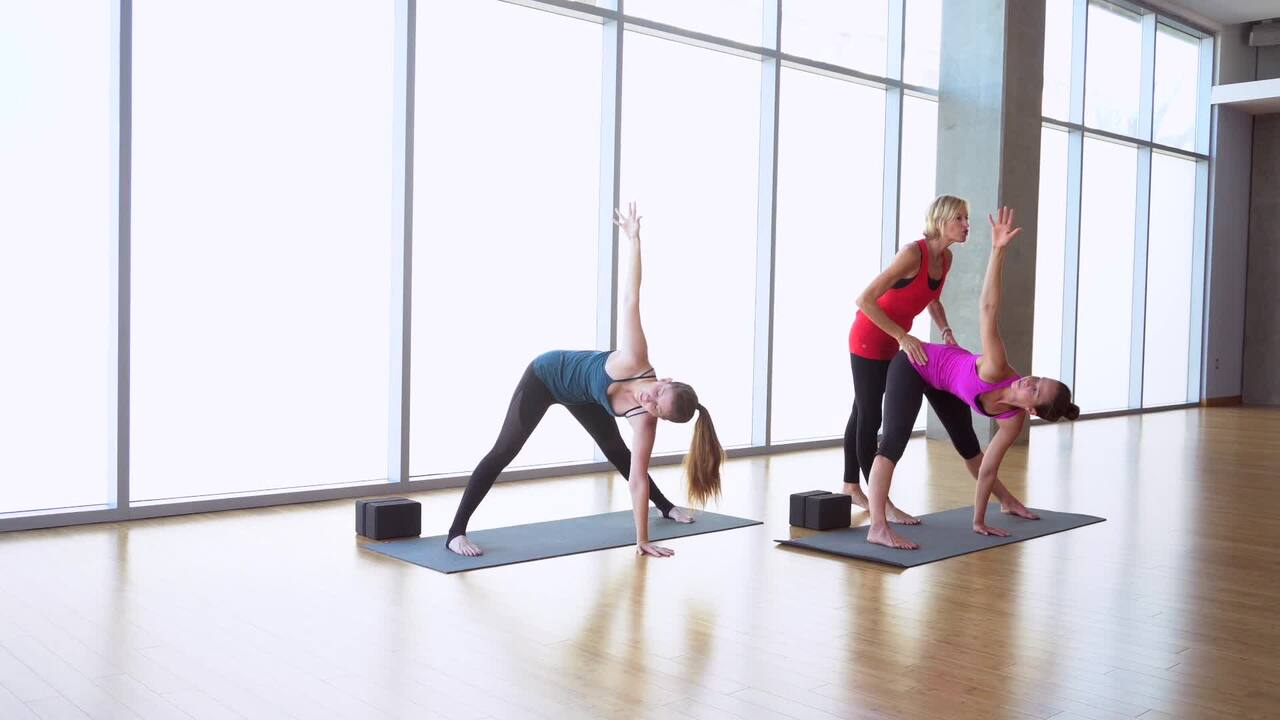 Tone and shape your waist in this quick flow that will get you moving. Recommended props: 1 block