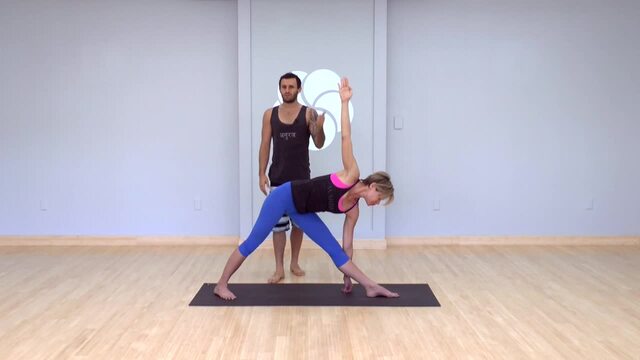 Build heat in a short amount of time without sun salutes in this 20 minute class that targets your shoulders, hamstrings and hips.
Find the stability, spaciousness and balance needed to master half moon pose. Recommended props: 1 block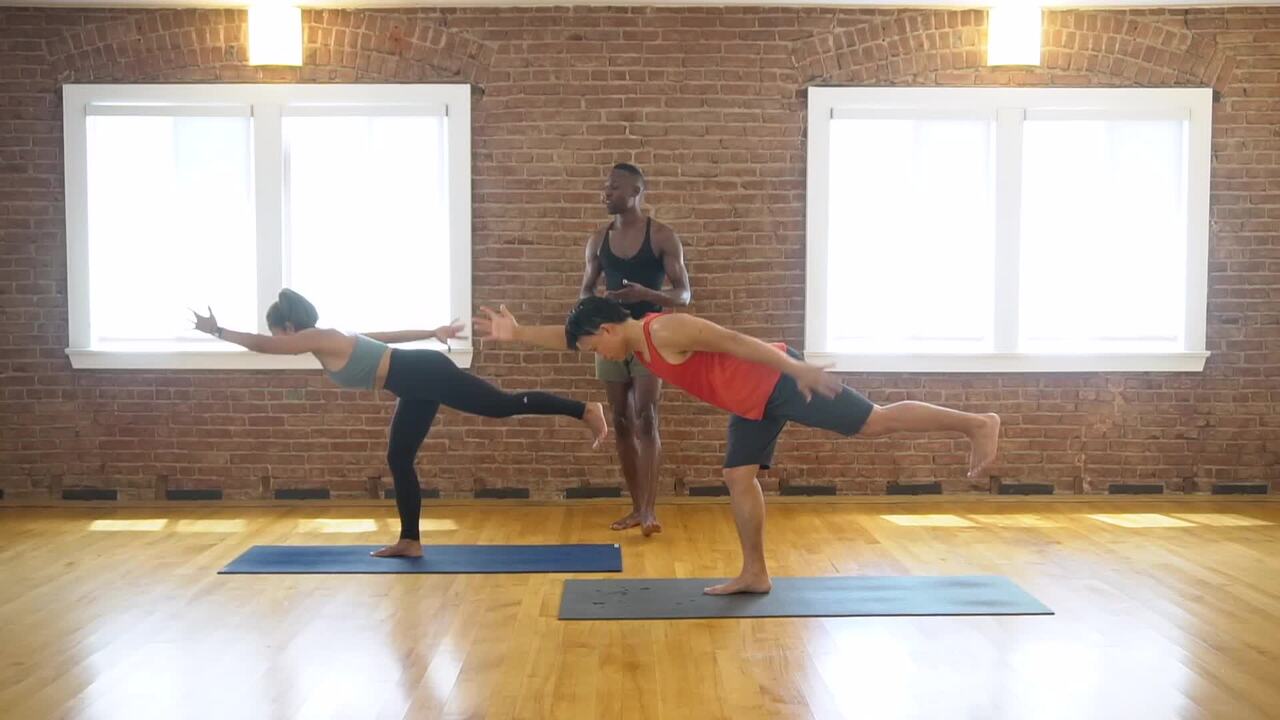 Work out all the little imbalances you need to address in this strong, quick class.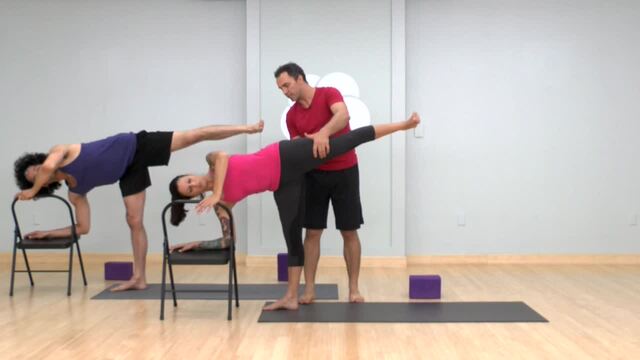 Work on opening up your lower back and hips through the use of standing poses in this Iyengar practice. Recommended props: 2 blocks, 1 chair