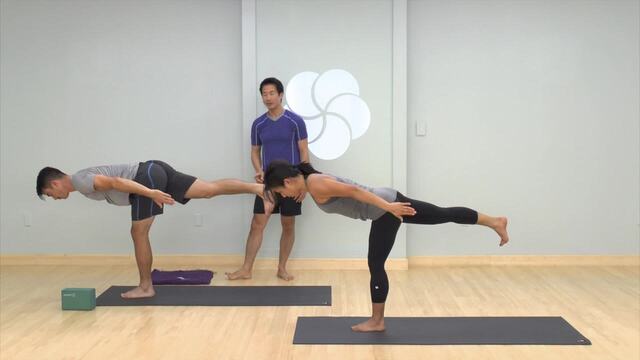 Build strength and stamina in the larger muscle groups with this 15 minute sequence designed for athletes. Try another Yoga for Athletes Video. Recommended props: 1 block, 1 blanket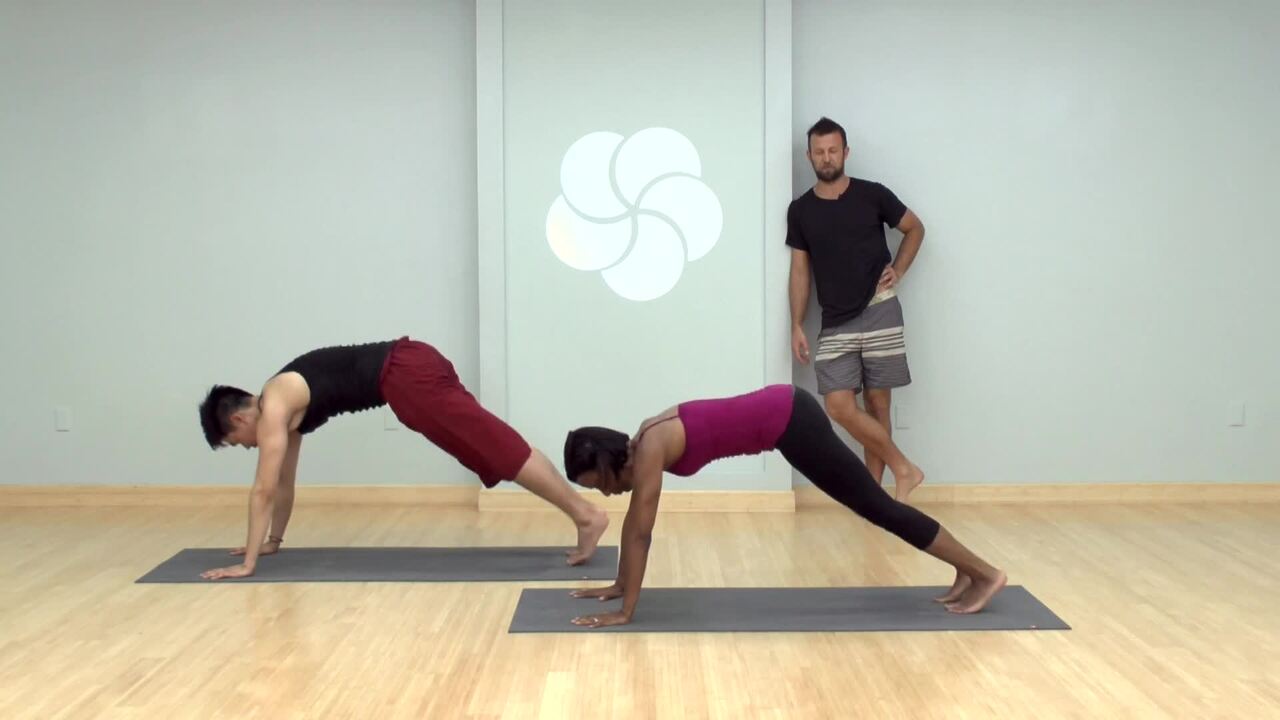 A perfect class to squeeze in on those days when you're nearly fully booked but want a quick boost of energy.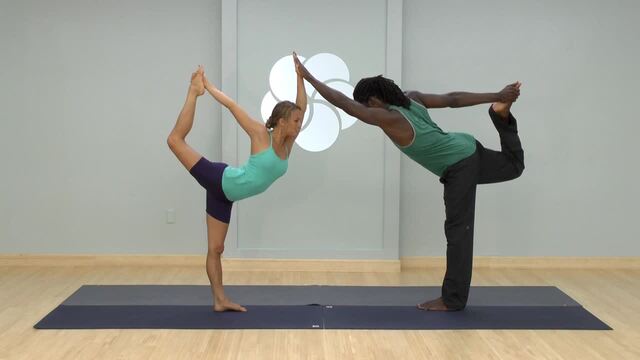 Grab your partner and move together through a series of heart opening, side stretching, twisting and balancing that ends in lord of the dance pose.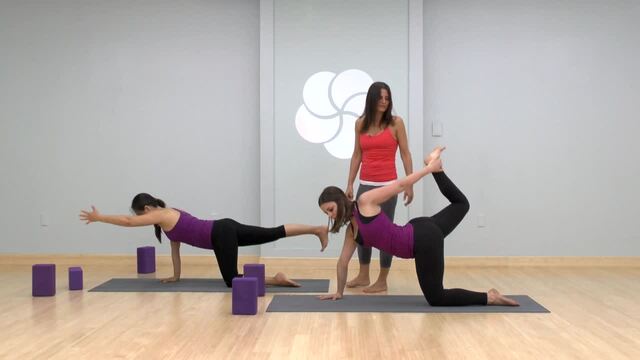 Begin with a 5-minute meditation, and then move through a series of standing poses for strength and stability while you simultaneously open the psoas, side body, chest and shoulders. Mindful pauses throughout help you experience a deeper sense of presence as well as a fuller more effortless breath. End with a short relaxation and finish feeling more rooted and radiant.
Recommended props: 2 blocks