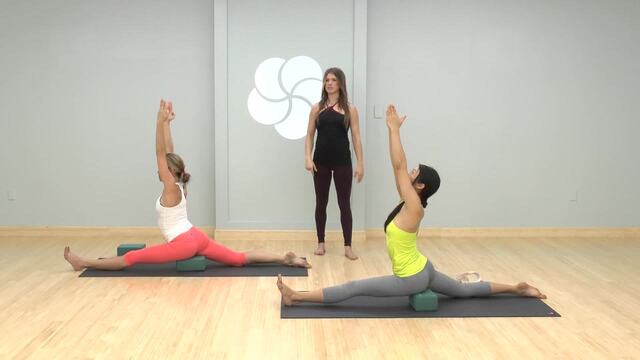 Work on getting into hanumanasana, or the splits, in this playful hamstring opening class. Did you know we have an entire Journey to Hanumanasana?
Recommended props: 2 blocks, 1 strap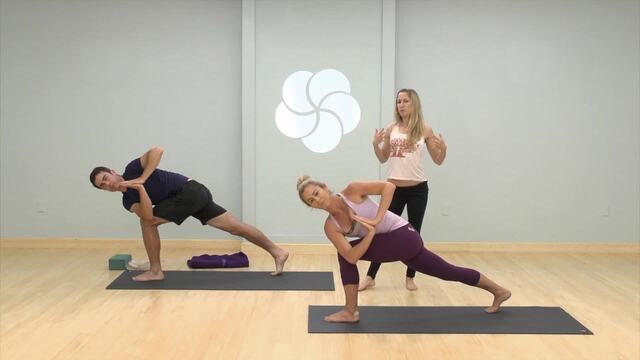 This is for those of you who have been practicing at level 1, but feel like you're ready to try a level 2. Recommended props: 1 block, 1 strap, 1 blanket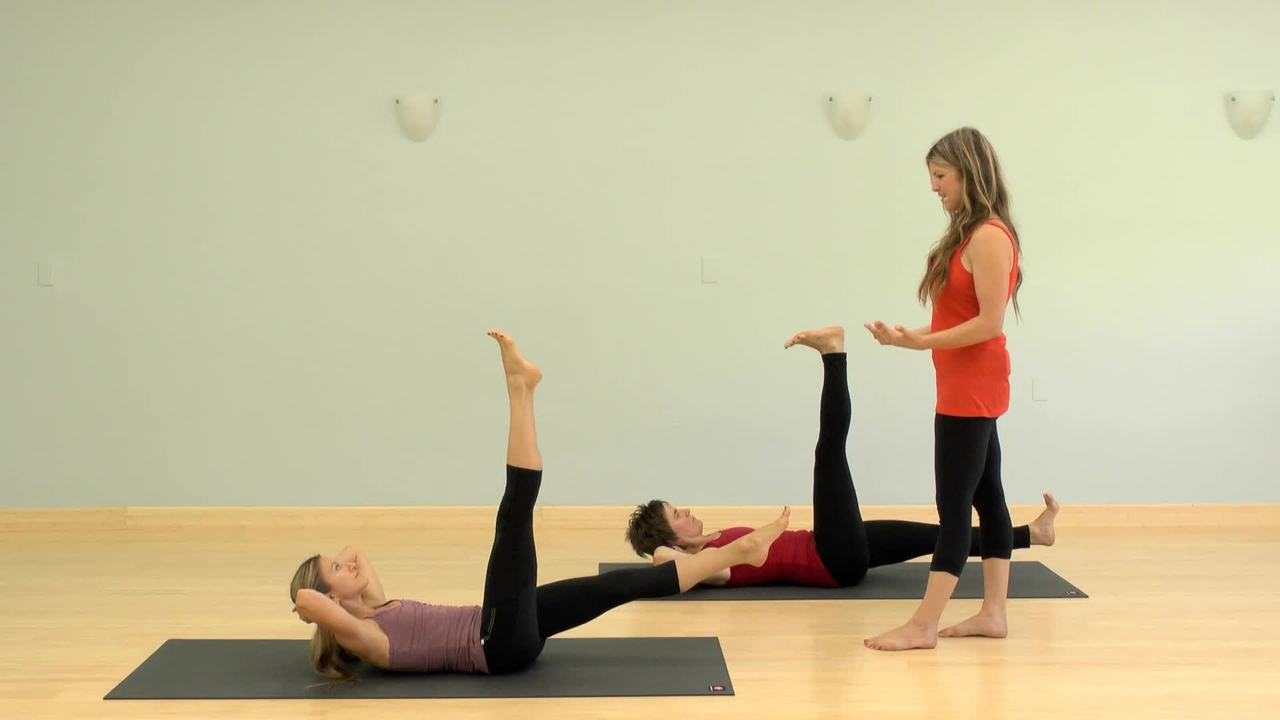 This is a well rounded intermediate yoga class that leads to a satisfying savasana.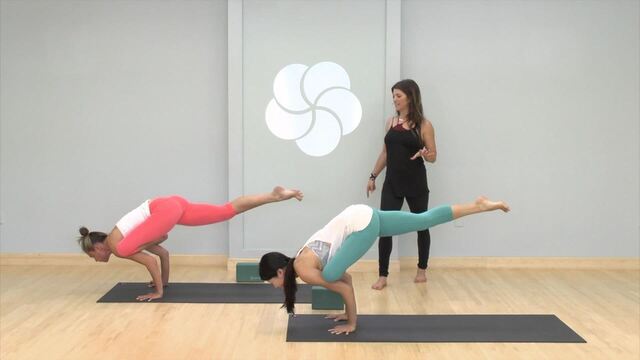 Work up to flying pigeon with special attention on the transition into it's full expression.
Recommended props: 1 block