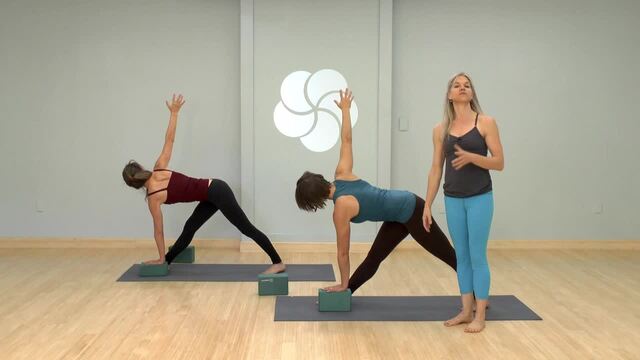 Twists can increase the pumping action of your body, stimulate your abdominal organs, strengthen your back and abdominal muscles and are great for your digestive system.
Recommended props: 2 blocks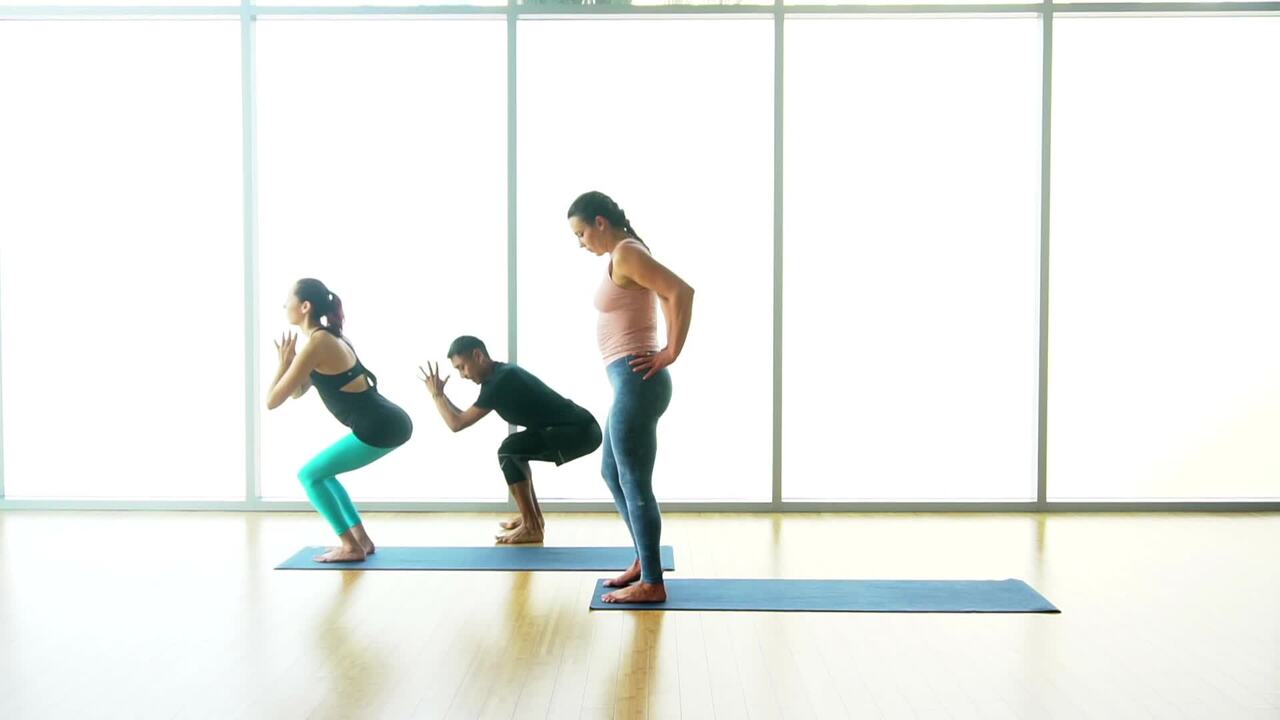 Get your blood pumping and body energized with this exciting cardio flow.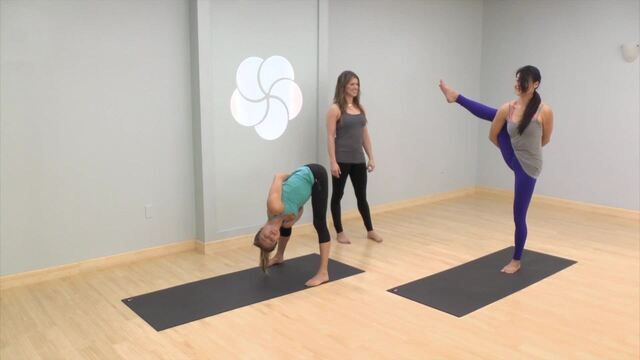 Work up to bird of paradise, which is a really fun pose that's also a huge hamstring and IT band opener.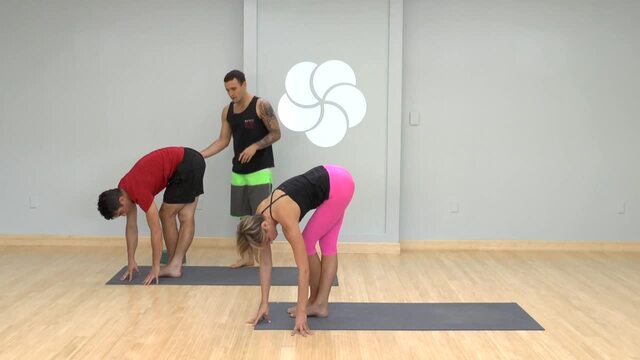 Our hip opening journey series is coming soon! This will be the first class, which uses externally rotated poses to build heat and get right into the hips. Recommended props: 1 block