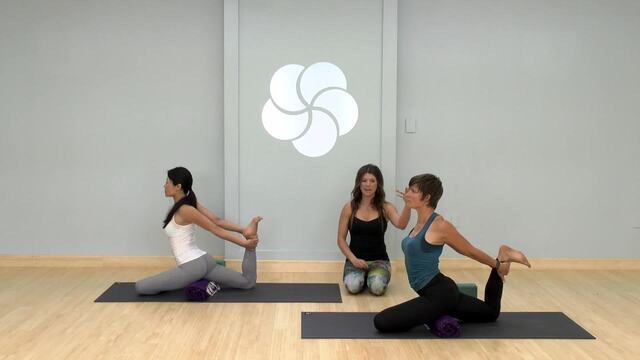 Get into eka pada rajakapotasana, or king pigeon pose - a great shoulder, chest and psoas opener.
Recommended props: 1 block, 1 blanket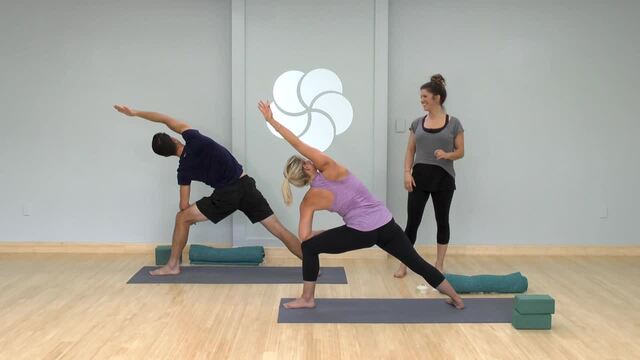 Flow through the stressful energy of the holidays so that you can get the most out of a peaceful, restorative pose at the end of class.
Recommended props: 2 blocks, 1 blanket, 1 strap
Stretch out and strengthen the parts of your legs most affected by running. Did you know we have an entire Yoga for Runners journey series?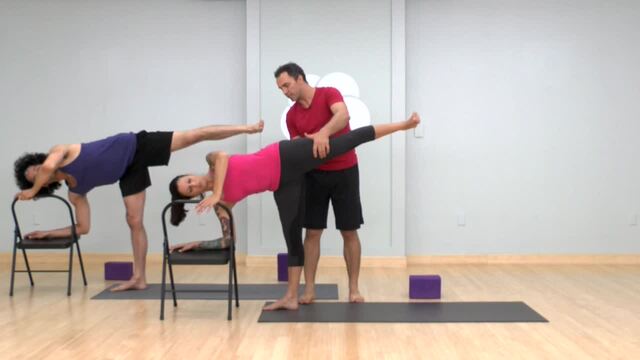 Work on opening up your lower back and hips through the use of standing poses in this Iyengar practice. Recommended props: 2 blocks, 1 chair