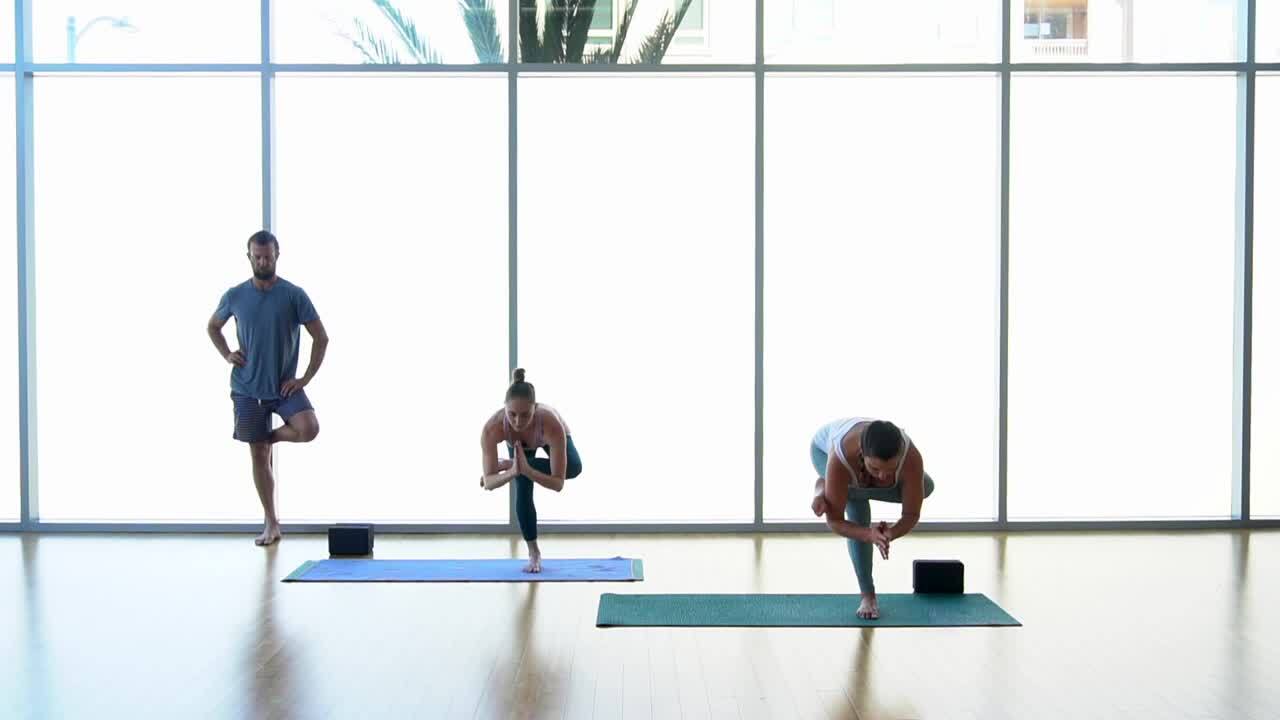 Strengthen and stretch your hips in this well-rounded and challenging practice. Recommended props: 2 blocks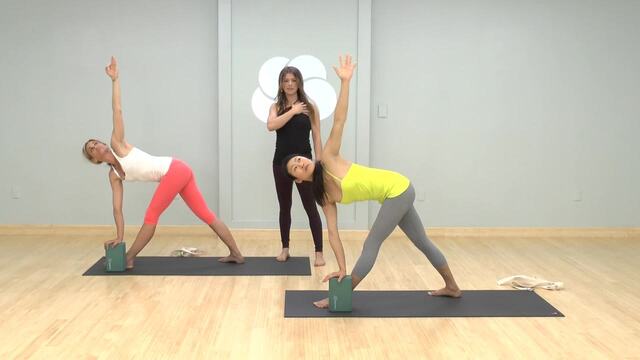 Demystify twisting triangle by looking at all of the components you need to do it well. Recommended props: 1 block, 1 strap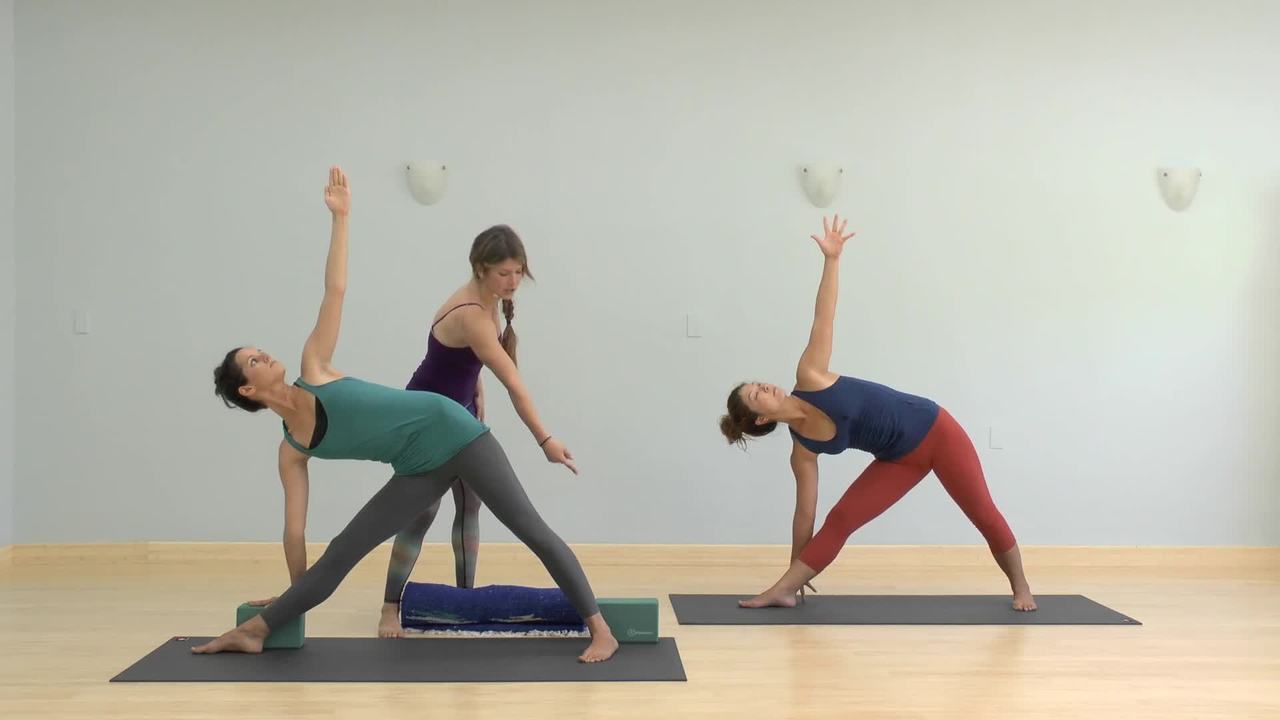 Focuses on externally rotated standing and seated poses in this hip opening sequence. This video is a part of our Journey Series to Firefly Pose.
Recommended props: 2 blocks, 1 blanket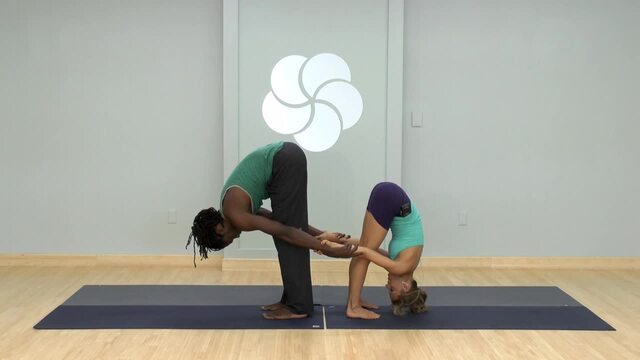 Learn how to practice standing poses with a partner in this fun class that includes warrior 2, extended side angle and forward folds!