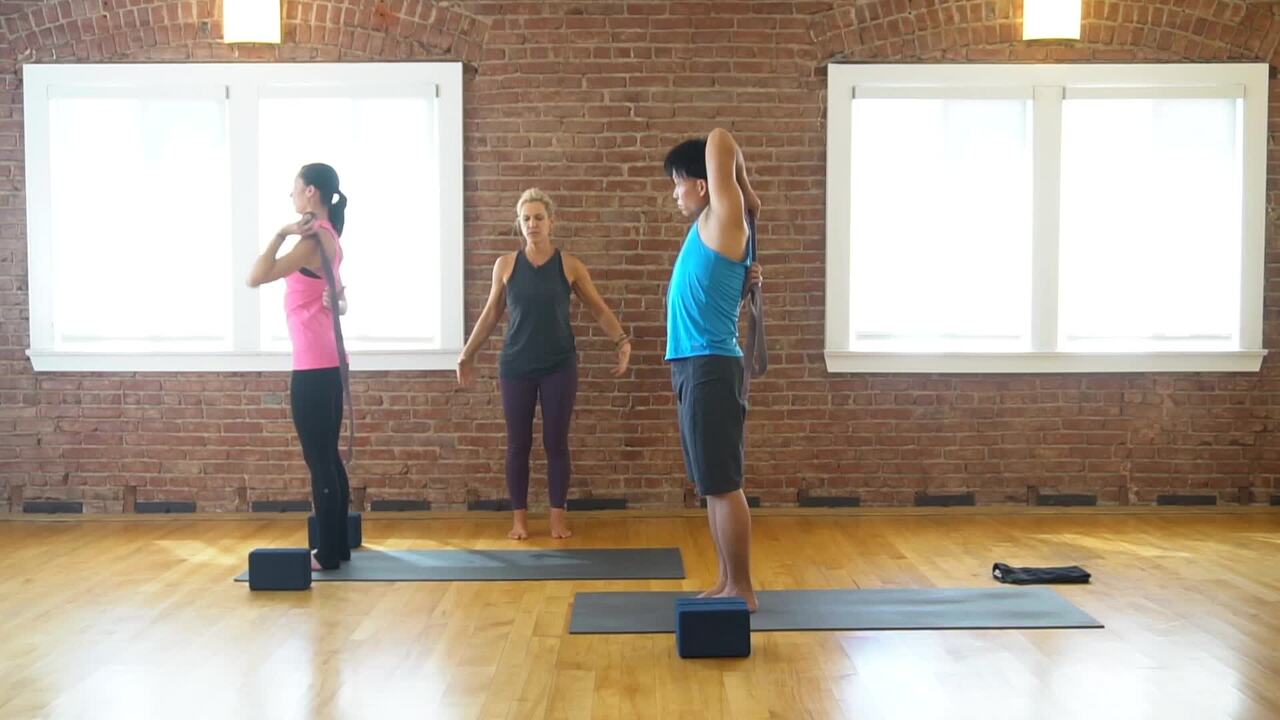 Enjoy transforming "shoulds" into "goods" in your shoulders. Join Andrea for this shoulder-oriented class. A loose grasp on a strap is suggested for this practice, as many of us tend to get a bit overly ambitious at the top of this sequence, only to find it unbearable mid-way through. Remind yourself that you are administering therapy, not torture.
The simplicity of these movements is misleading – they pack a punch. Listen to what your shoulder girdle is telling you and if you need to take a break then absolutely take one. Dull pain and sharp pain are very different indicators. Dull pain is what Mr. Iyengar calls "good pain"-- things shifting carefully. Sharp pain is our body throwing up red flags and telling us to stop what we are doing before we injure ourselves. It's a great opportunity to experience sthira sukham asanam (which means steady and sweet).
Recommended props: 1 block, 1 strap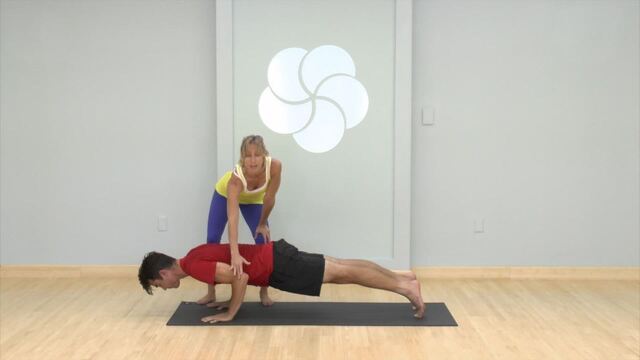 In this chataranga tutorial, Jesse looks at some of the most common misalignments and how to correct them.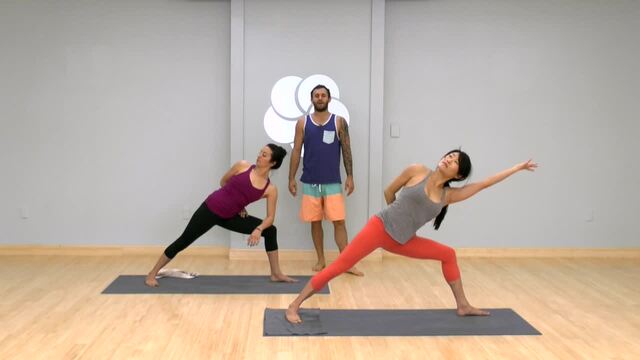 Gain strength and flexibility in your shoulders in just 20 minutes and rewarding sequence. Recommended props: 1 strap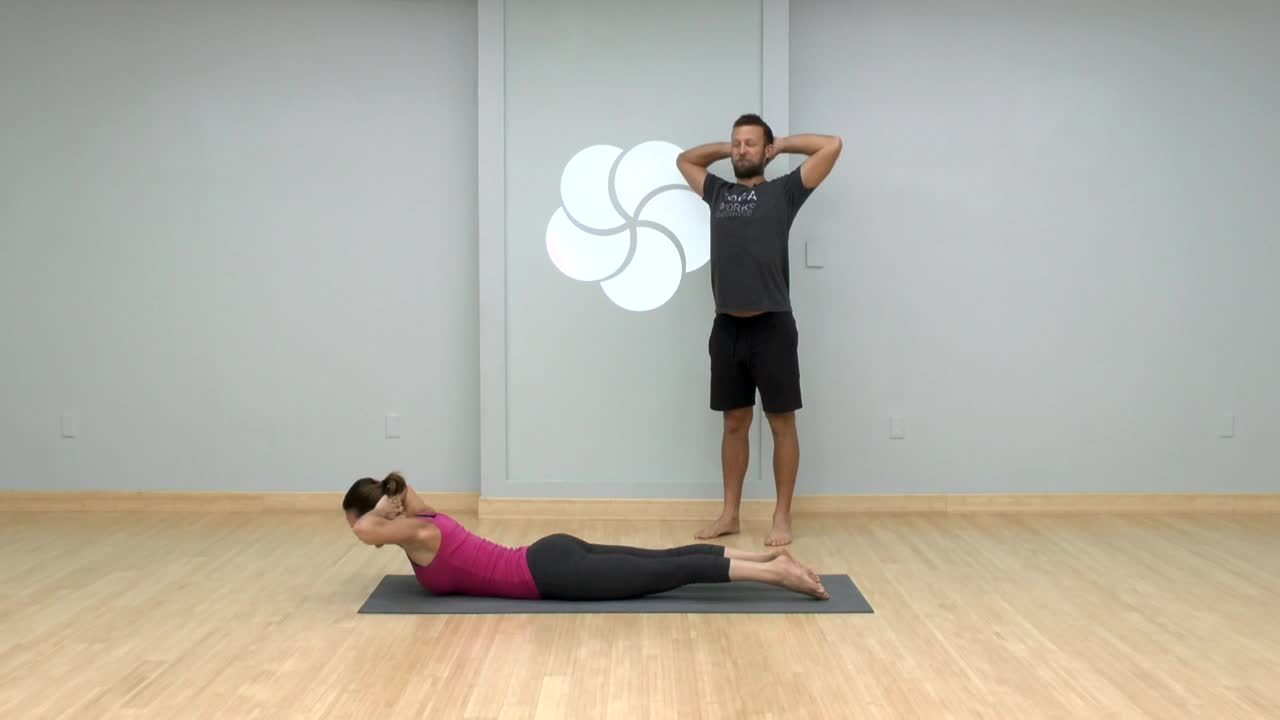 Work on strengthening your back in this quick class that will leave you feeling strong and centered.