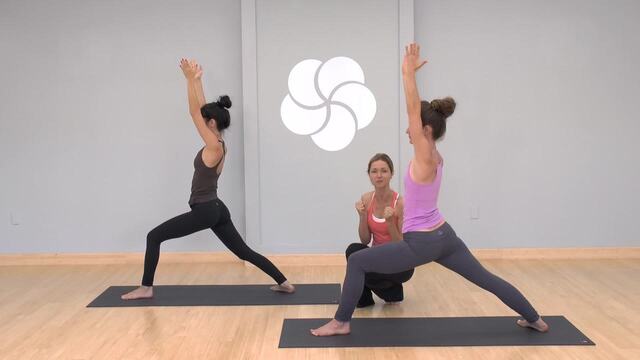 Learn the basics of sun salute B.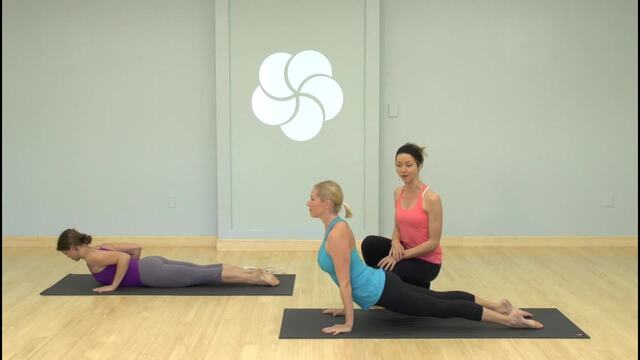 Learn how to do a full vinyasa including: downward facing dog, updog, plank, and chaturanga. Recommended props: 1 strap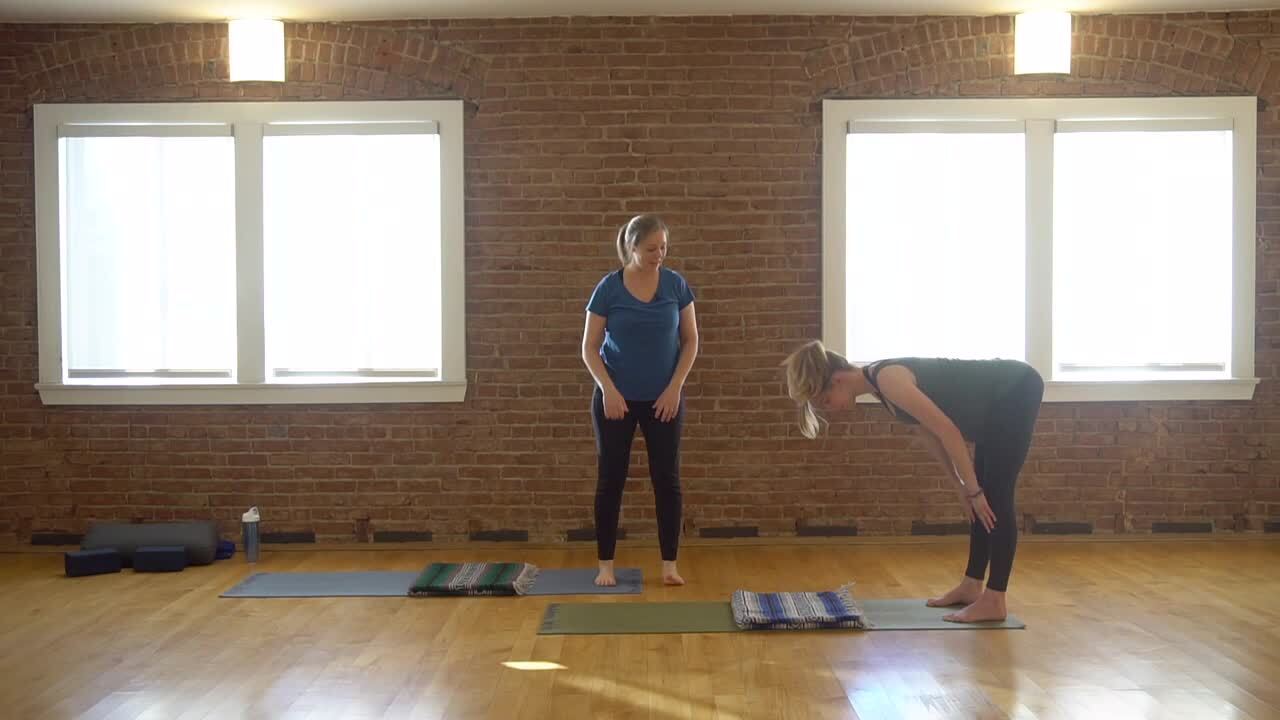 See how to safely do sun salutations with modifications, even into your third trimester, that are a great way to energize your day. Recommended props: 1 blanket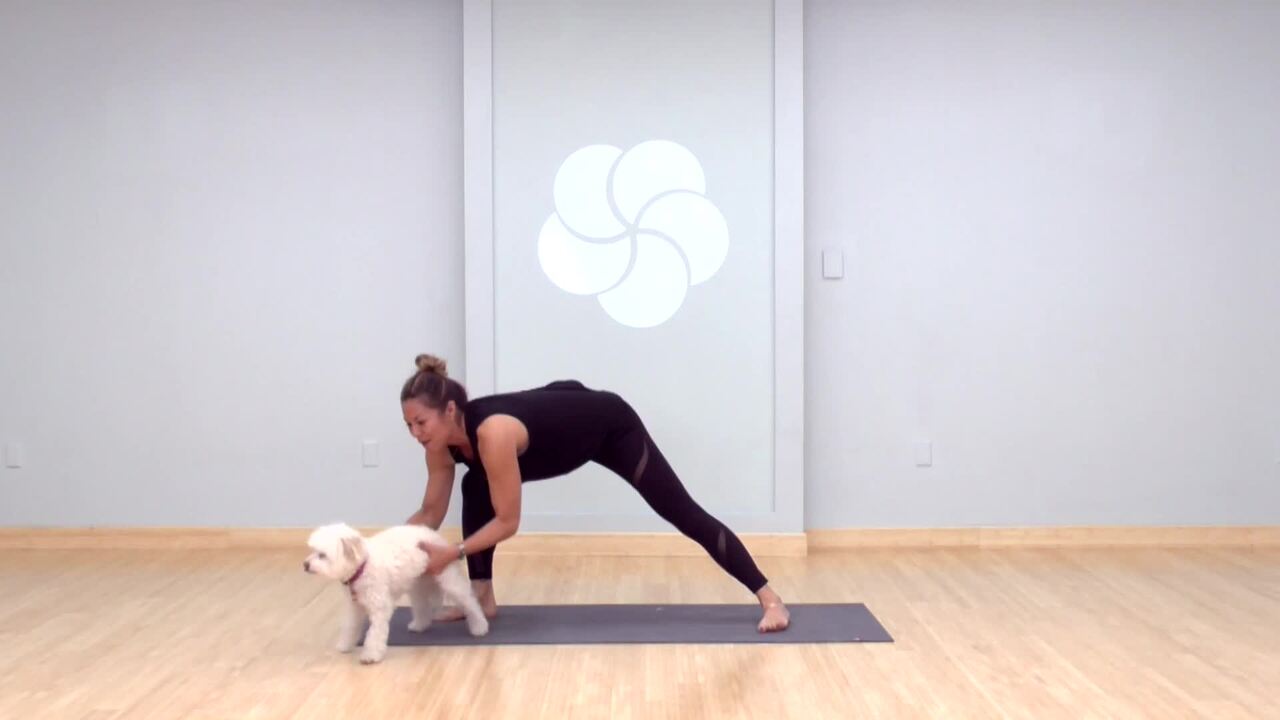 Strengthen those arms in this quick class that lets you have fun with your canine friend.