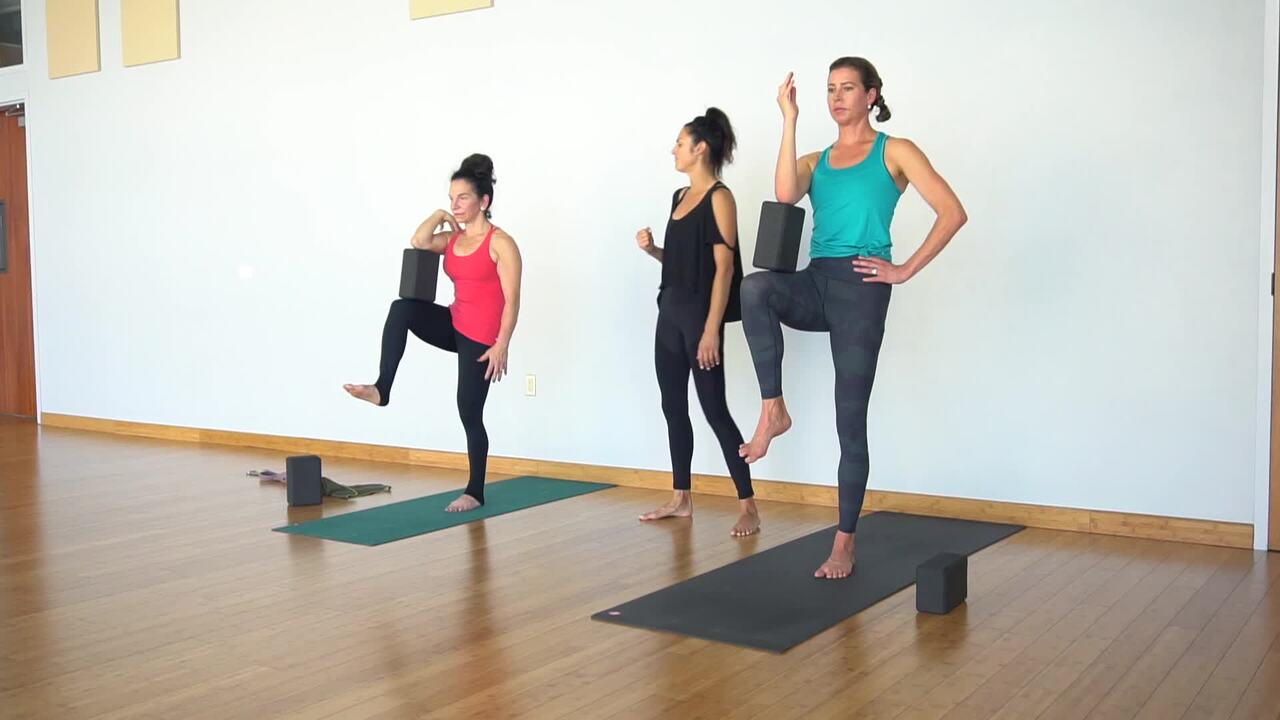 Learn different ways to approach one of the more difficult poses in your yoga practice with these three fun drills. Needed props: 2 blocks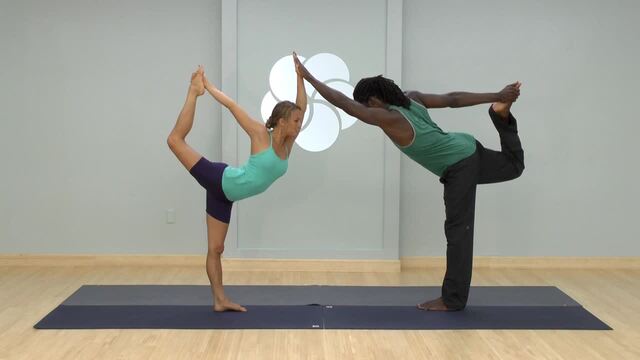 Grab your partner and move together through a series of heart opening, side stretching, twisting and balancing that ends in lord of the dance pose.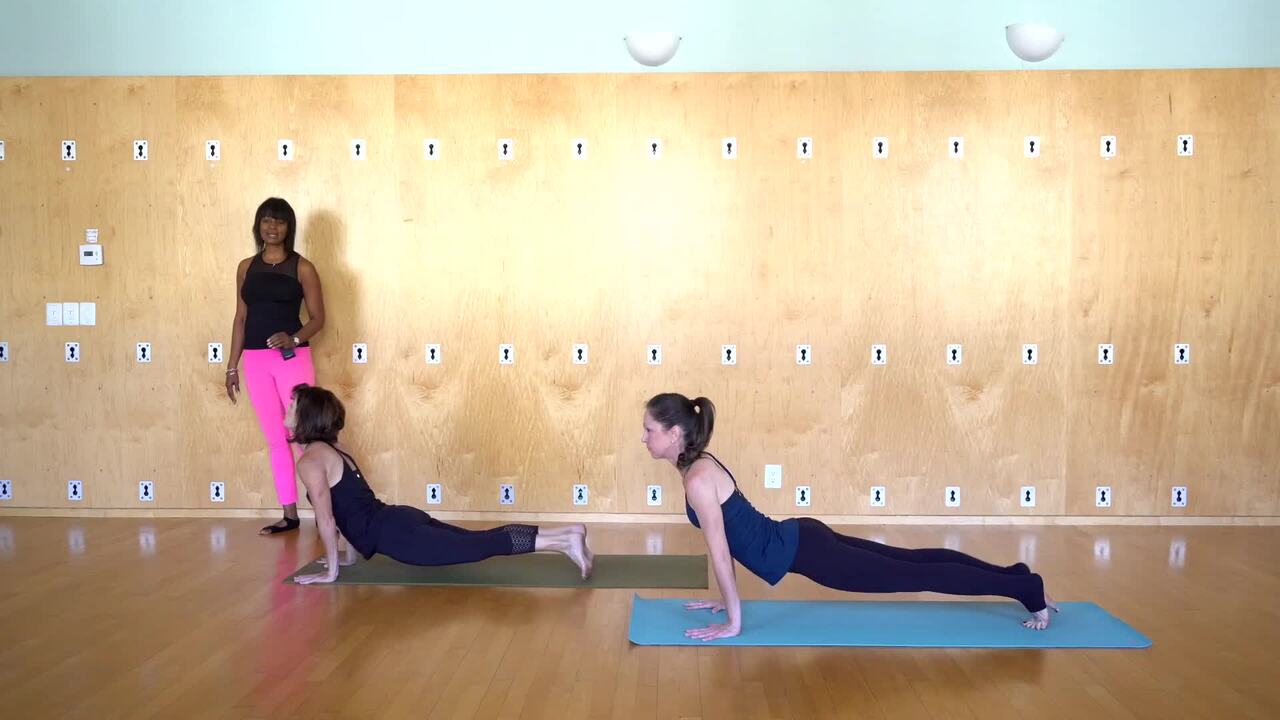 Glide through dancing warrior series in this invigorating level two practice.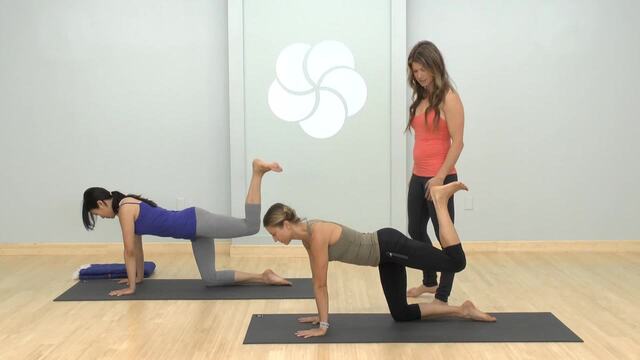 Lift and shape your seat in just 20 minutes! Did you know we have an entire Yoga Butt Journey Series?
Recommended props: blanket