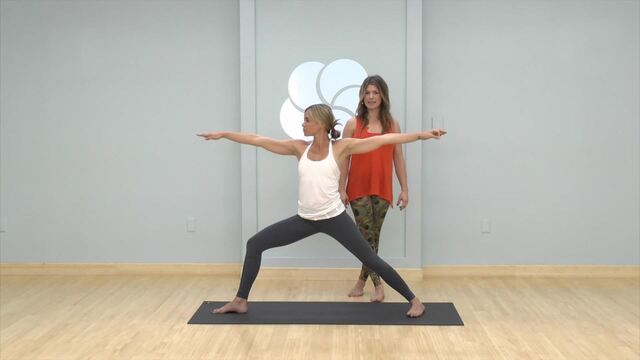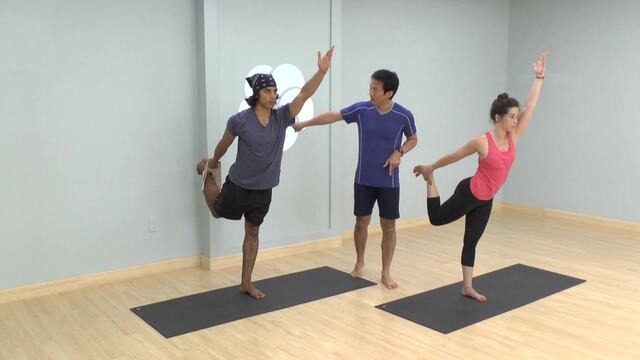 Try this short and fun backbending sequence that leads in natarajasana, or lord of the dance pose.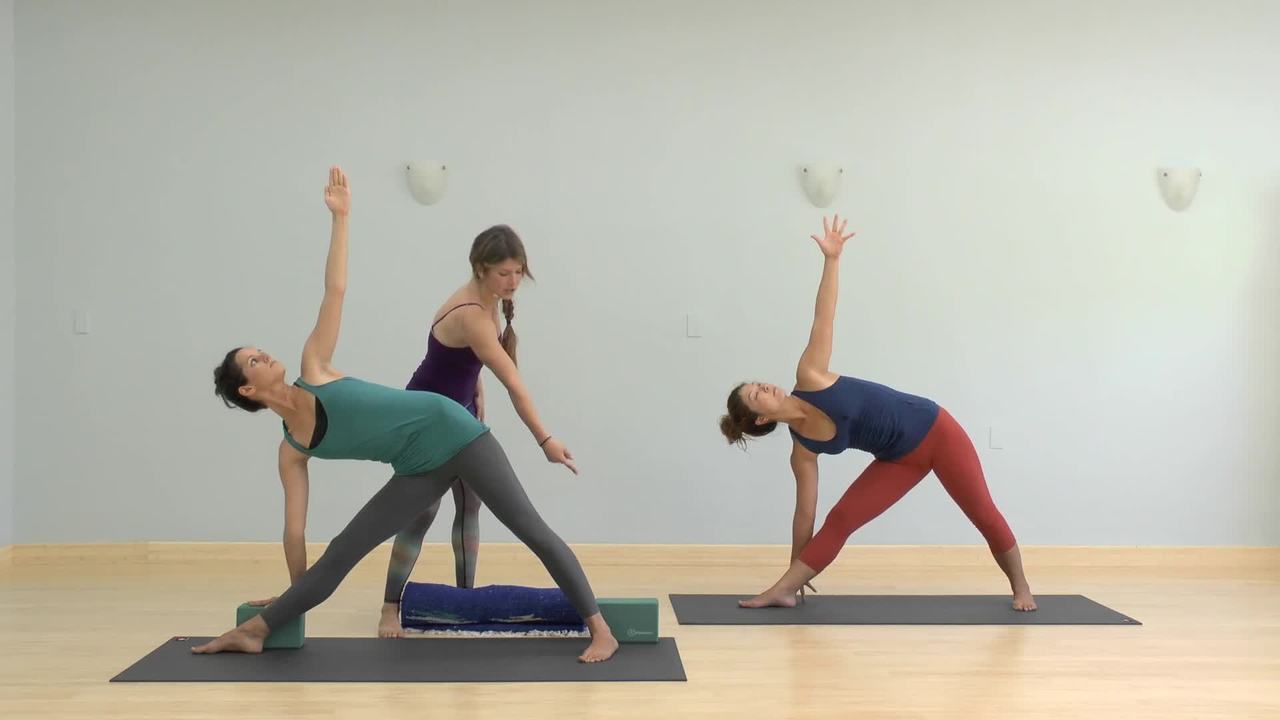 Focuses on externally rotated standing and seated poses in this hip opening sequence. This video is a part of our Journey Series to Firefly Pose.
Recommended props: 2 blocks, 1 blanket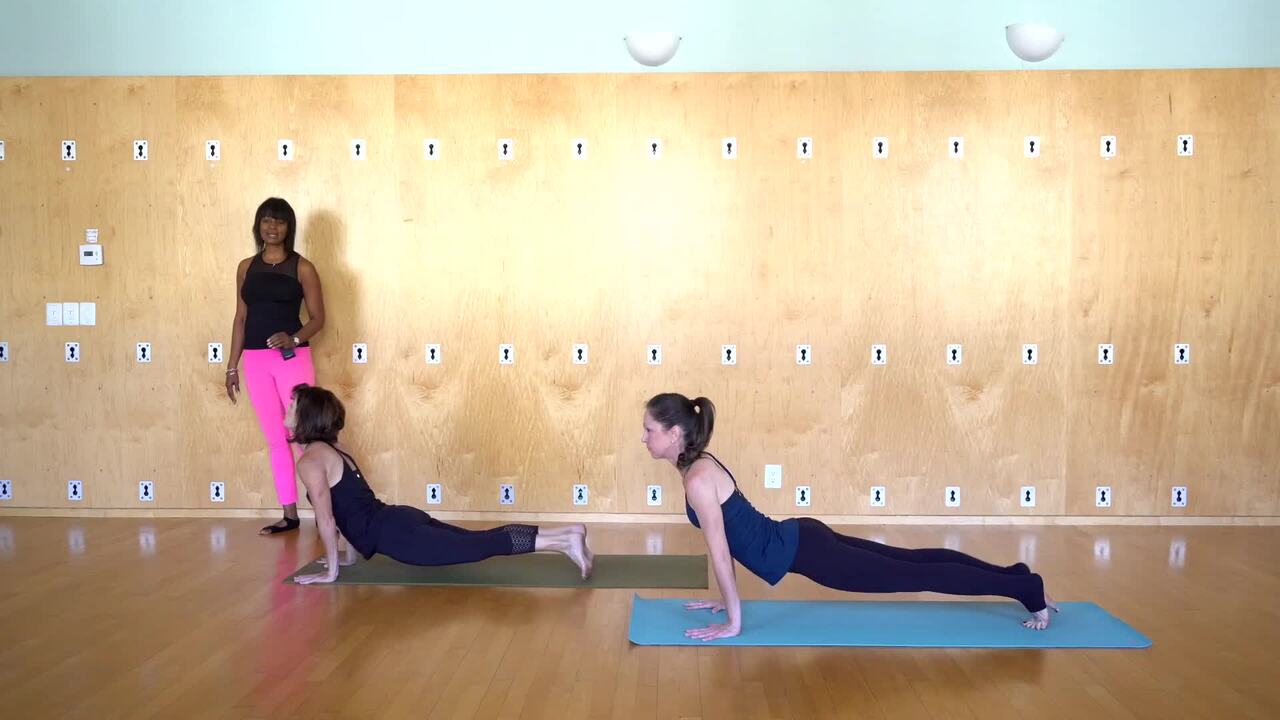 Glide through dancing warrior series in this invigorating level two practice.