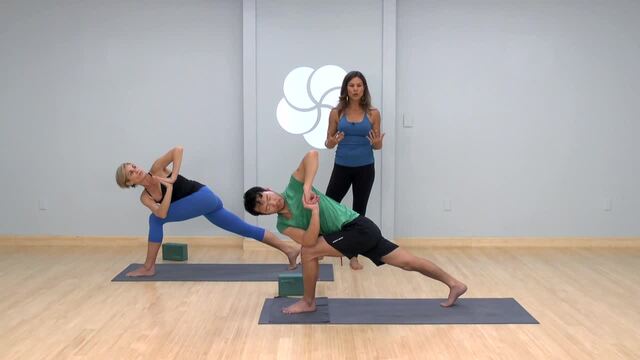 Get ready for snowboarding season with this solid flow class that focuses on the core and getting you ready to hit the slopes. Recommended props: 1 block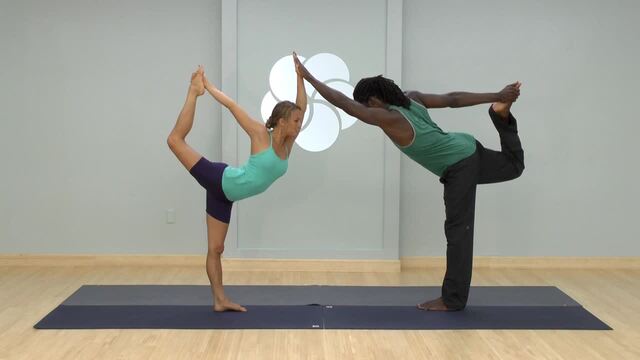 Grab your partner and move together through a series of heart opening, side stretching, twisting and balancing that ends in lord of the dance pose.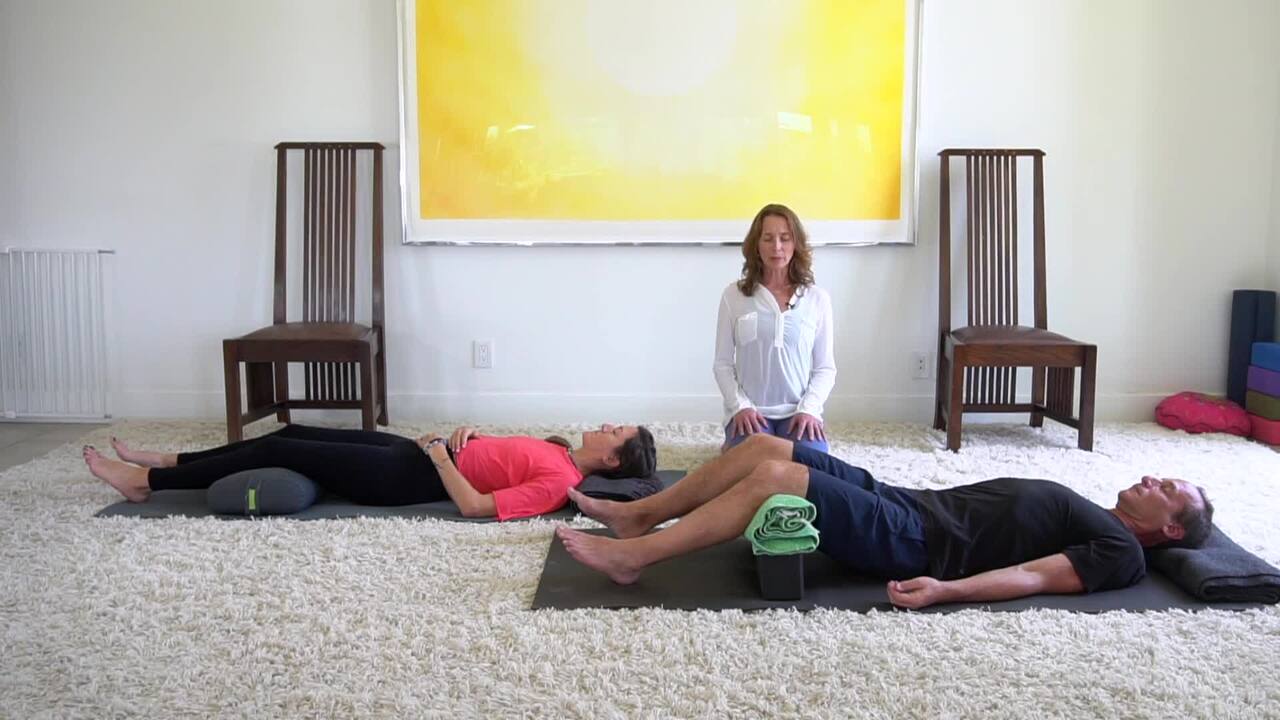 Use diaphragmatic breathing to turn your attention inward and cultivate a sense of peace and mindfulness via your meditation practice. Recommended props: 1 bolster, 2 blankets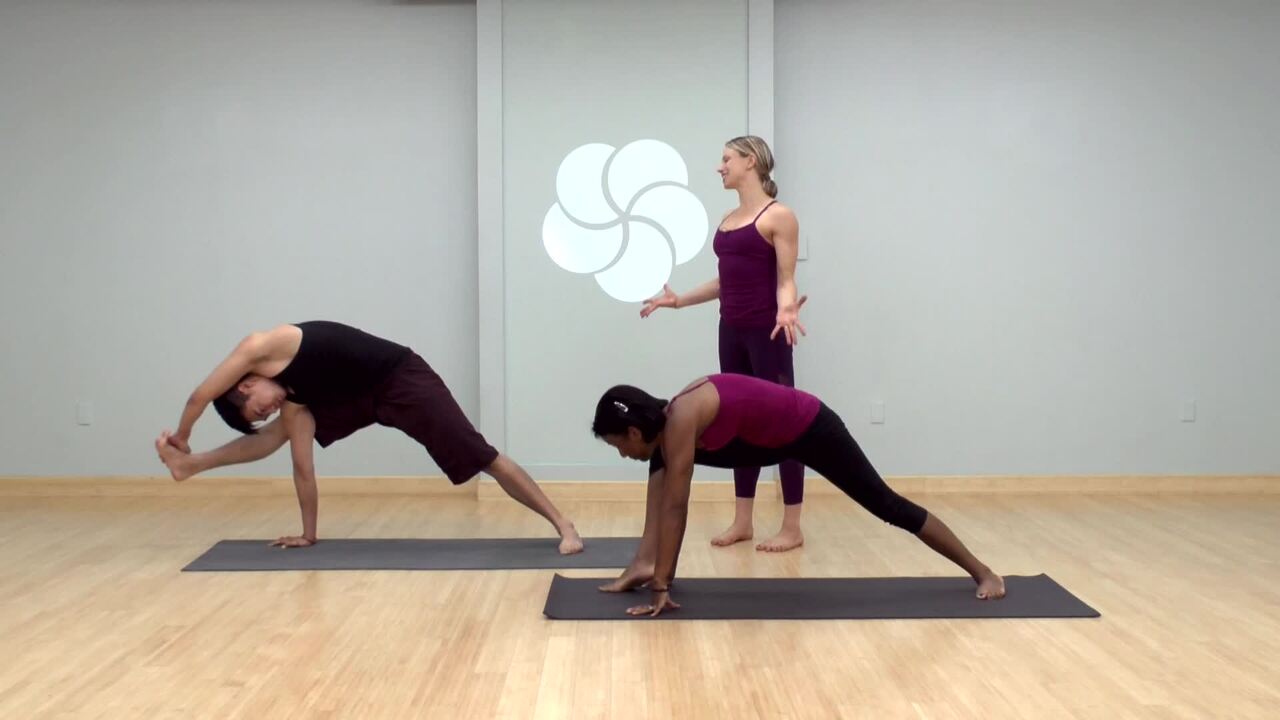 Work your way up to visvamitrasana in this quick class that makes the pose accessible and rewarding.